Sports
 NBA analyst evaluates Lakers' urgently need to acquire Pacers shooting guard Buddy Hield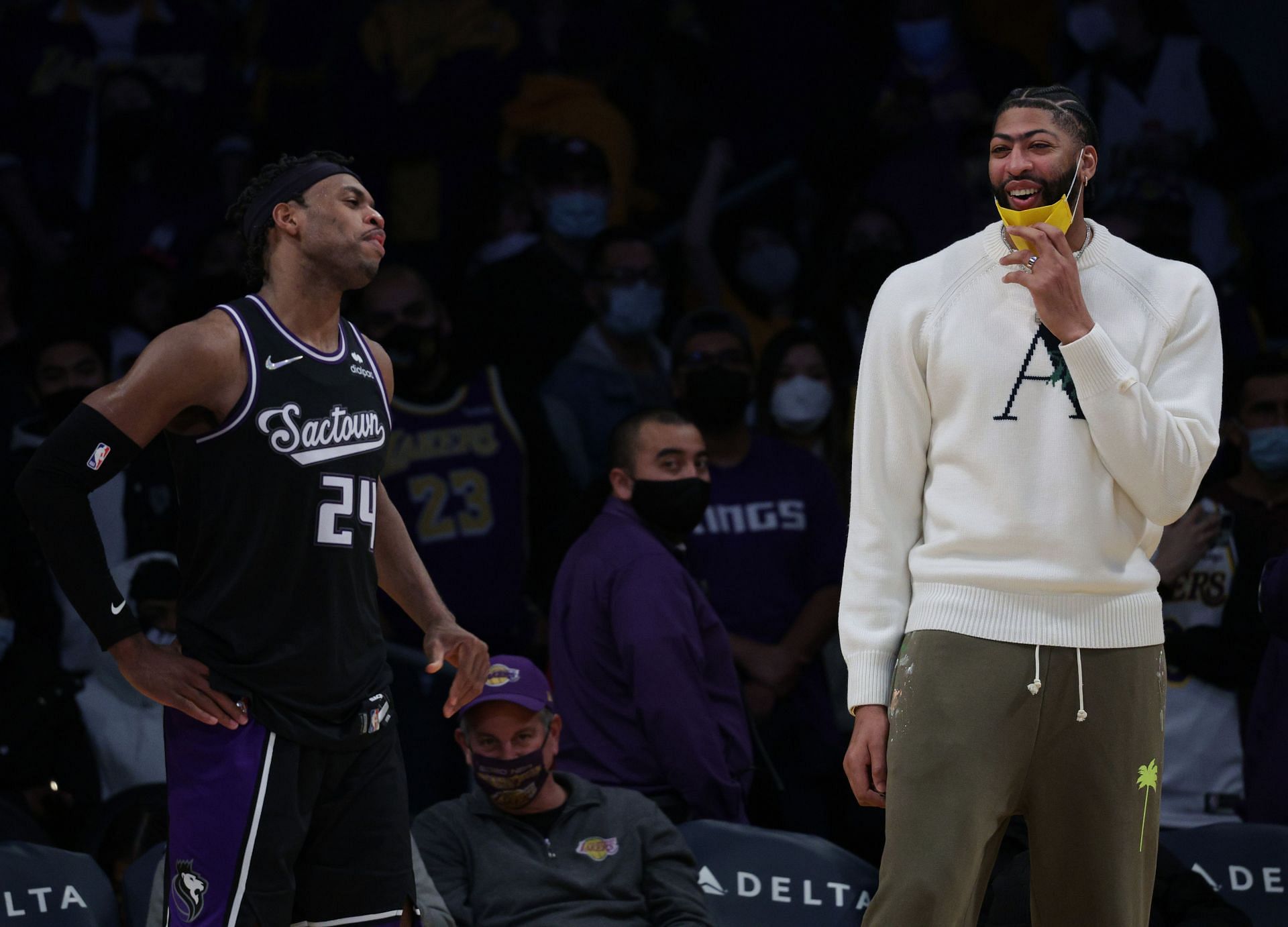 In the LA Lakers' 123-109 loss to the Golden State Warriors on opening night, the Lakers never really looked like they were in the game.
While the Warriors clicked on all cylinders, the stars for Los Angeles played about as well as can be expected. LeBron James scored 31 points, had 14 rebounds and 8 assists. Anthony Davis contributed 27 points, and Russell Westbrook provided 19 points and 11 rebounds.
On "The Herd with Colin Cowherd," Cowherd discussed the problems with the Lakers' roster construction. The team doesn't have any shooters to pair with LeBron, who tends to play at his best when he has outside shooting threats surrounding him.
"I don't think outside of LeBron and AD the Lakers have another player that the Warriors would use in their nine-man rotation," Cowherd said. "That's varsity and JV."
Cowherd discussed James' postgame comment that the team did not have any shooters. Right now, the Lakers don't have anyone who can be a threat and spread the floor.
---
Lakers' options for acquiring Buddy Hield
One of the themes from last season that carried over to the current year is that Russell Westbrook is a bad fit for this team. During the offseason, one of the trades that had been suggested was a trade that would send Westbrook to the Indiana Pacers for Buddy Hield.
This trade would not simply be player for player, but it would take some other pieces to make it happen. The Pacers would also include big man Myles Turner, and the Lakers would also give up two first-round draft picks. Experts believe that the Lakers are hesitant to make this deal because they don't want to give up that much draft capital. The team already traded a lot of picks to get Anthony Davis.
Hield has averaged 18.2 points per game as a Pacer. He also shoots 39.8% from 3-point range for his career.
---
Recent 3-point shooters Lakers acquired
The Lakers during the LeBron era have not really had many 3-point shooters to speak of. Last season, the team had Malik Monk, who the team failed to re-sign during free agency. The team also lost two capable shooters during the Russell Westbrook trade last year: Kyle Kuzma and Kentavious Caldwell-Pope.
Going back to the 2020 championship year, the team had Danny Green, Quinn Cook and Alex Caruso. The team will have to make a trade to remedy this problem.
Edited by Joseph Schiefelbein