Sports
"NFL is rarely ever transparent" – Richard Sherman goes in on league for bizarre handling of Mike Evans situation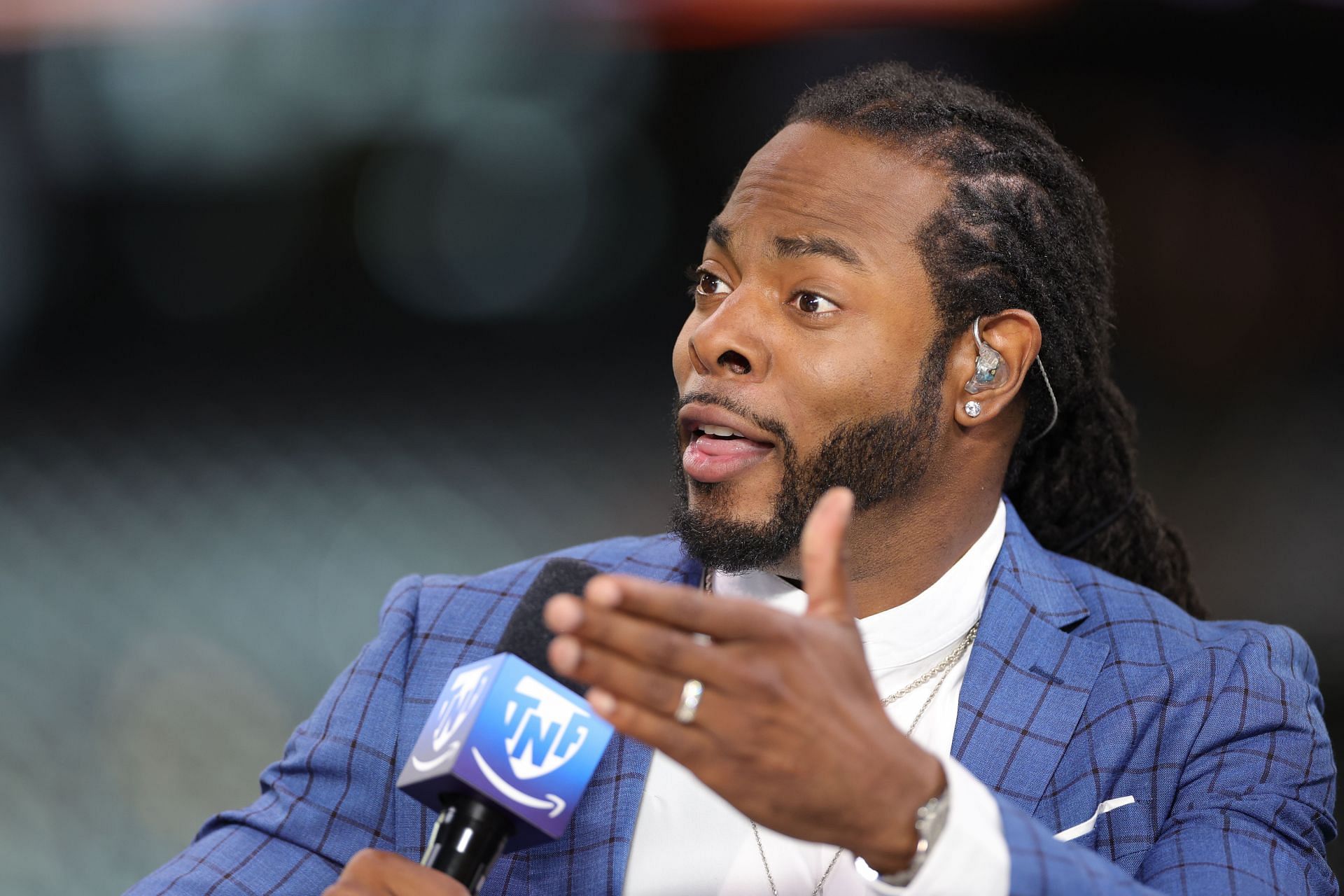 Richard Sherman was once feared and respected in the NFL for his role in the Seattle Seahawks' vaunted Legion of Boom. But it wasn't just Sherman's ability as a lockdown corner that made him special. It was his ability to be himself, unhinged, unfiltered at all times.
Now an NFL analyst, the former three-time All-Pro corner has retained much of his charisma and isn't afraid to air his opinions. The most recent incident of this happened when Sherman and league insider Mike Florio had a back-and-forth on Twitter about the league's handling of the incident involving Mike Evans signing an autograph for game referees.
In response to a post by Florio where he explained that the league was reluctant to divulge the details of the matter, Sherman responded by asking Florio to ask Evans himself about the matter. Florio, though, pinned the blame on the league and asked them to be more transparent regarding the matter.
In response, Sherman put out a tweet that dug up a can of worms plaguing the National Football League:
"Congress shouldn't need to subpoena the Commanders. NFLPA shouldnt have to audit every team. NFL is rarely every transparent."
The NFL has had its fair share of issues over the past few years. Be it former Las Vegas Raiders HC Jon Gruden's controversial email leak and subsequent firing, or to the Washington Commanders' blatant mishandling by ownership, the league has rarely enjoyed good press.
---
NFL clarifies referees did not ask Mike Evans for his signature after game, Buccaneers star responds
Right after the game between the Tampa Bay Buccaneers and the Carolina Panthers, league officials Jeff Lamberth and Tripp Sutter were seen running up to Mike Evans with what seemed like a pen and a piece of paper.
This led many to believe that the officials were violating the code of conduct by asking a player for memorabilia. League officials, however, clarified that the referees did not ask Evans for an autograph.
Evans, too, when questioned by the media, said that the three were simply having a conversation about golf. The Buccaneers have had a slow start to the season, falling to a losing 3-4 record through the first seven gameweeks.
It will now be up to Evans and his teammates to rally themselves together as the side face the uphill task of defeating the high-flying Baltimore Ravens.
Edited by Souryadeep Mazumder