Sports
NFL Rumors: DeAndre Hopkins teases move to AFC powerhouse in deleted Instagram story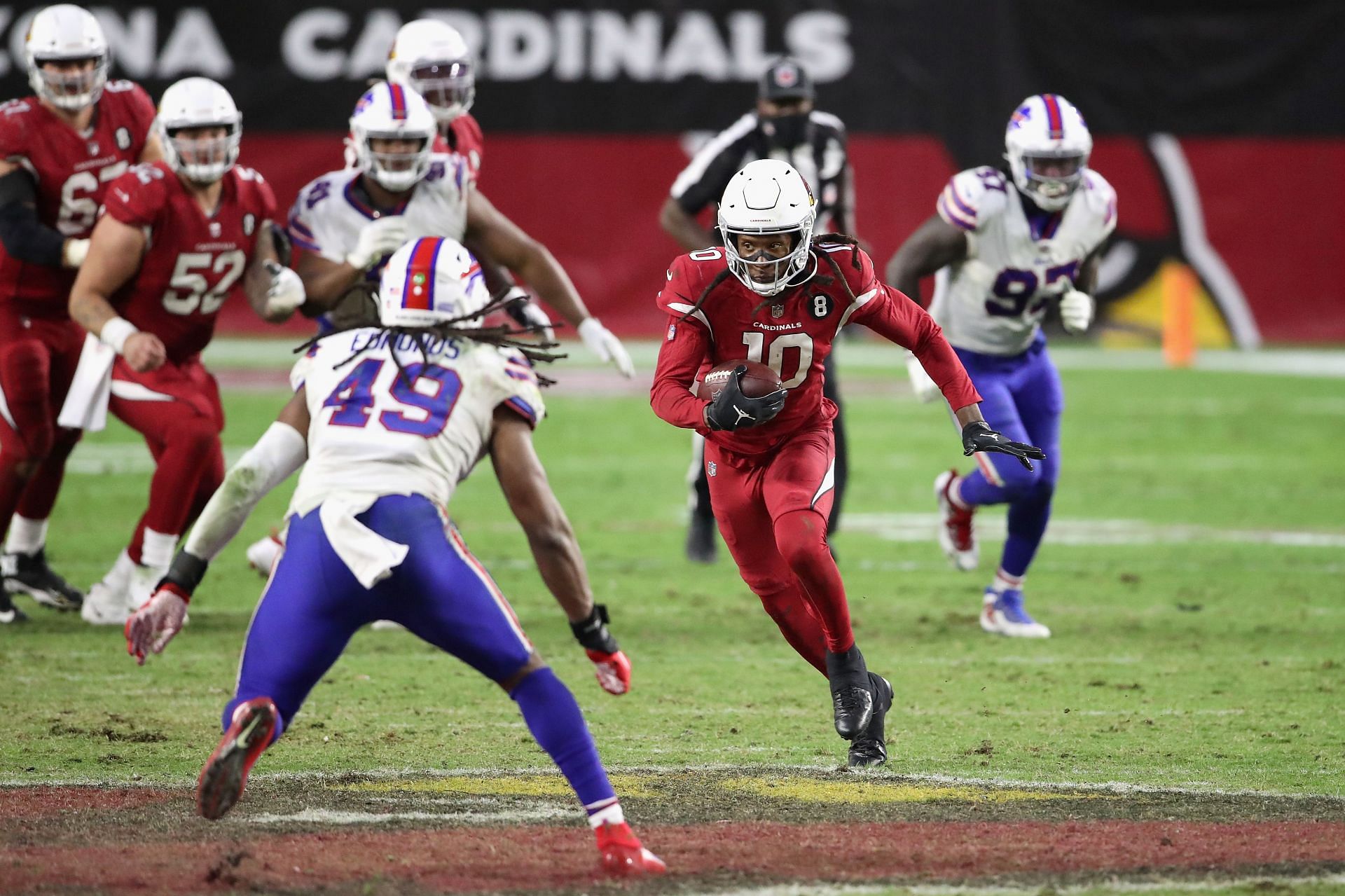 Arizona Cardinals wide receiver DeAndre Hopkins is expected to be traded any day this offseason.
The team has had discussions with teams about a trade, and after three seasons in Arizona, Hopkins is expected to join a third team this offseason
While trade talks have been ramping up, Hopkins may have hinted at where he will be traded. In a deleted Instagram story posted on Wednesday evening, Hopkins apparently indicated he will be joining the AFC powerhouse, the Buffalo Bills. He posted a picture on his story with a caption from Bob Marley's song, "Buffalo Soldier."
Here are the lyrics he posted on his story:
"Said he was a Buffalo Solider Dreadlock Rasta Buffalo."
Take it however you want, but it certainly seems like he could be hinting at joining the Bills as he mentioned Buffalo twice in his story.
If Hopkins were to join the Bills, it would make them even scarier. He would join an offense that features quarterback Josh Allen and All-Pro wideout Stefon Diggs. A Diggs-Hopkins WR duo would be one of the best in the league and would easily make the Bills a top five NFL offense this season.
DeAndre Hopkins' asking price revealed by Cardinals but they may not get what they're looking for
Earlier this week, NFL insider Albert Breer revealed the Cardinals' asking price for Hopkins. He reported that the Arizona Cardinals are seeking a second-round pick plus something else of equal value in return for the star wideout.
On Wednesday, it was revealed per Breer that the Cardinals won't be able to get their initial asking price in return for Hopkins. He thinks that the compensation will be more similar to what the Texans got for trading Brandin Cooks (a fifth- and a sixth-round pick.)
Many teams would seem willing to give up that compensation for a receiver of Hopkins' caliber.
He's getting older and has battled a few injuries the past few seasons, but when healthy he is one of the league's best wide receivers.
A trade could happen at any second, as there is a growing sense that he wlll not be with the Arizona Cardinals next season.
Who do you think DeAndre Hopkins will be traded to?
If you use any of the above quotes, please credit DeAndre Hopkins and H/T Sportskeeda.
Edited by Joseph Schiefelbein