Sports
NFL Trade Rumors: Analyst believes Sean Payton would be okay with trading Russell Wilson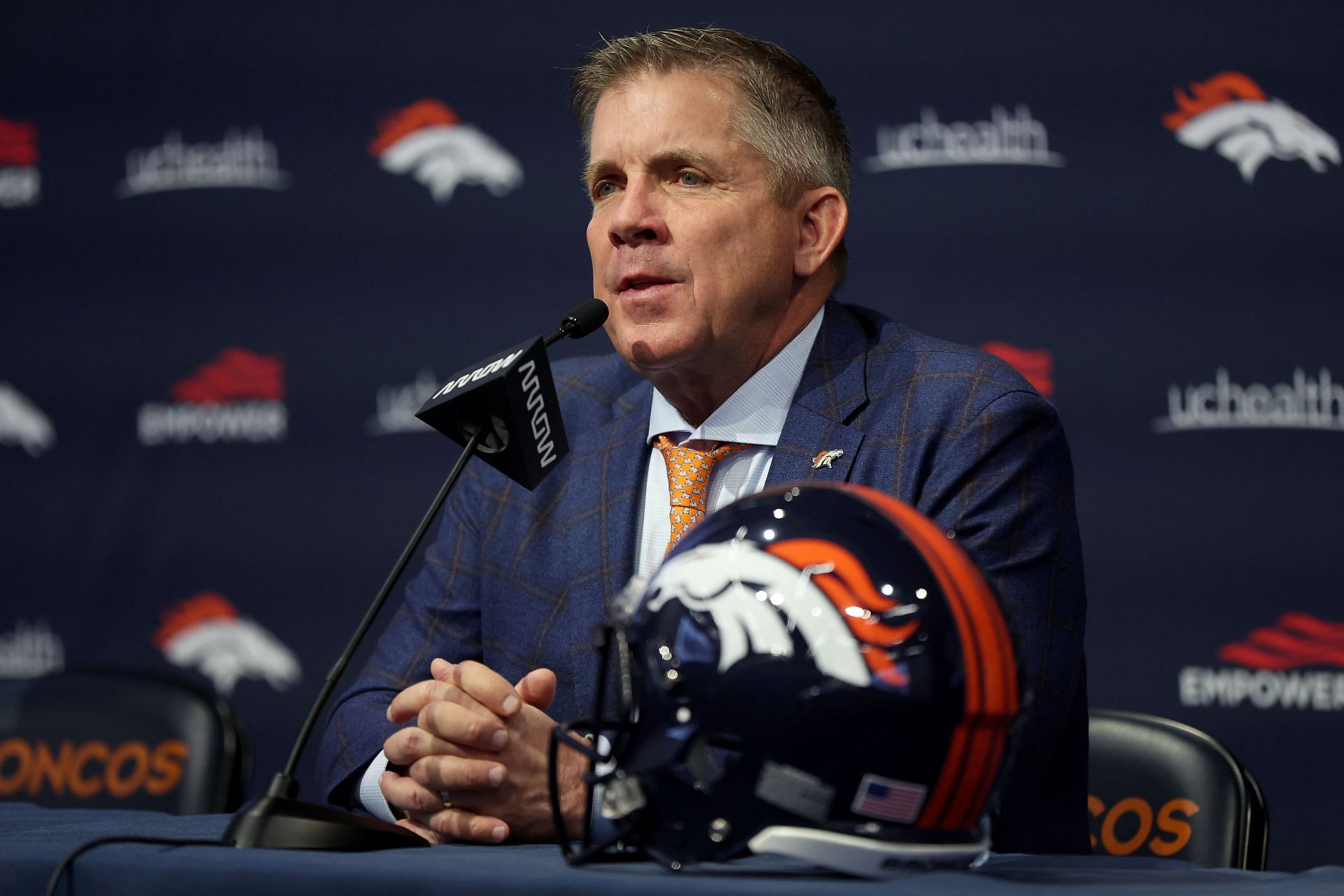 The Denver Broncos officially introduced new head coach Sean Payton as the team's head coach yesterday. With a new era underway in Denver, there has already been a lot of talk about what will transpire during the offseason.
The franchise is clearly confident in his ability to lead them as they traded some expensive draft capital to the New Orleans Saints to acquire him. The Broncos sent their 2023 first-round pick and a 2024 second-round pick to New Orleans in exchange for Payton and a 2024 third-round pick.
Denver also awarded Sean Payton a five-year contract that is rumored to be worth around $17-$18 million per year.
With those metrics in mind, analyst and former NFL cornerback Domonique Foxworth thinks it's Payton's team going forward. He thinks that Payton could even replace Wilson if he doesn't buy into Payton's system. Here's what Foxworth had to say on ESPN's "Get Up."
"It seems clear to me that the money that we understand that they're paying him and bringing him in, it's his team now. It seems that he's going to run the organization in a way that I think we all went into this thinking they better get somebody who's gonna get the best out of Russell Wilson.
"It seems that Sean's given off the impression that he's going to run this program, the way he runs it. If Russell fits into it, then that's going to work. If not, we're just gonna have to wait to this cap runs out and find somebody new to bring into that system."
Sean Payton said that Russell Wilson won't have his own staff in Denver with him as head coach
Big offseason moves are becoming a theme for the Broncos as they also acquired Russell Wilson last year at great expense. They sent two first-round picks, two second-round picks, a fifth-round pick, and three players to the Seattle Seahawks.
Wilson was allowed a lot of input into how the team was run last season with Nathaniel Hackett as head coach. The same can't be said under Sean Payton.
When Payton was asked by the Denver media if Wilson would have his own personal staff, he said that would not take place:
"That's foreign to me. That's not going to take place here. I'm unfamiliar with it, but our staff will be here, our players will be here and that'll be it."
If Wilson doesn't buy into the system and improve his play on the field, then Denver could consider moving on from him. How they would do so is a bit of a puzzler at this point, as they gave Wilson a huge contract extension shortly after acquiring him from Seattle.
Denver gave him a five-year, $242,588,236 extension that runs all the way through the 2028 season. Getting another team to take on that contract would be a challenge, to say the least.
If you use any of the above quotes, please credit Get Up and H/T Sportskeeda.
Poll : Who is your MVP pick for Super Bowl LVII?
2063 votes