Sports
One Piece Episode 1049: Release date and time, where to watch, and more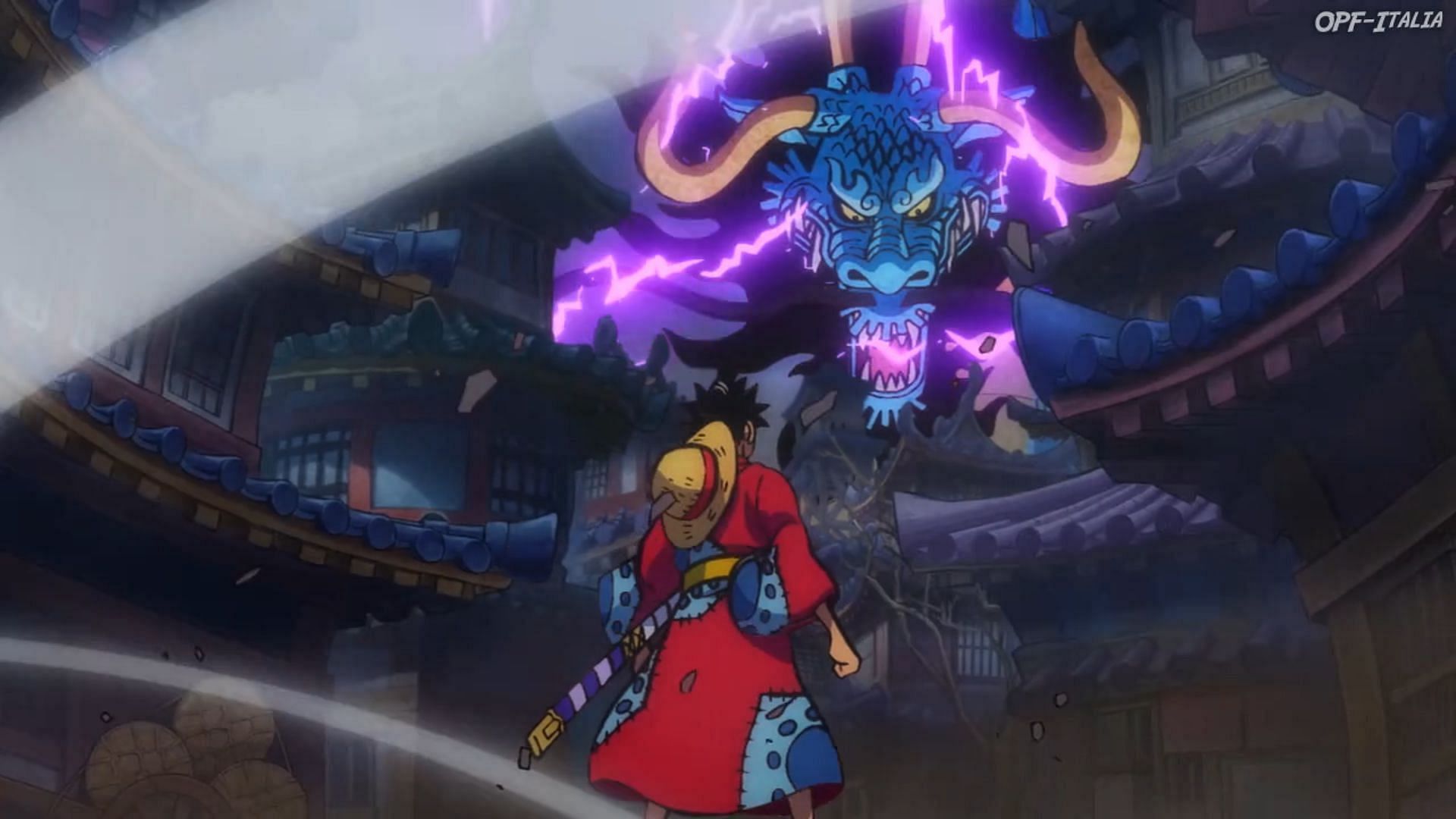 One Piece episode 1049 is set to release on Sunday, January 29, 2023, at 9.30 am JST. Following last week's look at Yamato's past, fans have gone from anticpating Luffy's return to hoping the focus continues to remain on Yamato's fight against Kaido. The shift in anticipation has occurred partly due to the troubles Momonosuke is having with returning Luffy to Onigashima.
Unfortunately, it's unknown if this will be the case since verifiable spoiler information is currently available for One Piece episode 1049. However, fans at least have a confirmed release date and time for the highly-anticipated episode.
---
One Piece episode 1049's preview has fans hoping for the return of Luffy to Onigashima even after Yamato hypes well
Release date and time, where to watch
One Piece episode 1049 is set to begin airing on local Japanese networks at 9.30 am JST on Sunday, January 29, 2023. For select international regions, this means a Saturday night local release window. A vast majority of international fans, like Japanese viewers, will instead see the episode's availability on Sunday morning, but exact time of release varies by region and timezone.
International audiences can also stream the episode on Crunchyroll roughly 90 minutes after the episode begins airing in Japan. While Funimation is still streaming the series' new episodes for their subscribers weekly, their delay time is much longer than Crunchyroll's. Hence, the latter is the better option for viewing the upcoming episode.
One Piece episode 1049 is set to become available on Crunchyroll at the following times in the corresponding time zones:
Pacific Standard Time: 6 pm, Saturday, January 28
Eastern Standard Time: 9 pm, Saturday, January 28
Greenwich Mean Time: 2 am, Sunday, January 29
Central European Time: 3 am, Sunday, January 29
Indian Standard Time: 7.30 am, Sunday, January 29
Philippine Standard Time: 10 am, Sunday, January 29
Japanese Standard Time: 11 am, Sunday, January 29
Australia Central Standard Time: 11.30 am, Sunday, January 29
---
Episode 1048 recap
One Piece episode 1048 began with a focus on Kaido playing mind games with Yamato, reminding them that Luffy would not return and the Raid would be a futile effort. However, Yamato had none of it, prompting Kaido to respond that this isn't a family feud since the former severed all familial ties by adopting Oden's identity.
Meanwhile, Momonosuke was shown to be having difficulty flying in his new dragon form due to fear of heights, delaying their return to Onigashima further. Fans then saw a flashback to Yamato's childhood, where they were shown using Conqueror's Haki for the first time as a child. Kaido then subsequently imprisoned them for their insubordination in having called themselves Oden.
One Piece episode 1048 then saw Yamato meet the three Daimyos of Wano who rose up in rebellion after Oden's execution, with the trio freeing, feeding, and training Yamato. They also gave Yamato Odden's journal before breaking out of the cave and sacrificing themselves by fighting Kaido for Yamato's safety. The episode ended shortly thereafter following another clash between Kaido and Yamato in the present.
---
What to expect
Based on the One Piece episode 1049 preview, fans may end up seeing Luffy return to Onigashima in the upcoming episode. He and Momonosuke are seen spiraling towards the flying island in a crash landing, giving fans something exciting to look forward to. Unfortunately, their return to Onigashima isn't fully seen in the preview.
However, additional conversations and clashes between Yamato and Kaido are shown in the preview, implying that there are still more great moments to come from that fight. Kaido and Yamato can also be seen sharing serious expressions with each other, possibly hinting at their relationship and how Yamato ended it.
Beyond what's seen in the preview, fans can expect One Piece episode 1049 to at least touch on the status of Zoro and Sanji. With their respective fights against King and Queen being some of the most significant and impactful remaining in the Onigashima Raid, it would make sense to give fans minor updates on each character and their fightd.
---
Be sure to keep up with all One Piece anime, manga, film, and live-action news as 2023 progresses.