Sports
Phoenix Suns need to get Jae Crowder deal done as NBA trade deadline approaches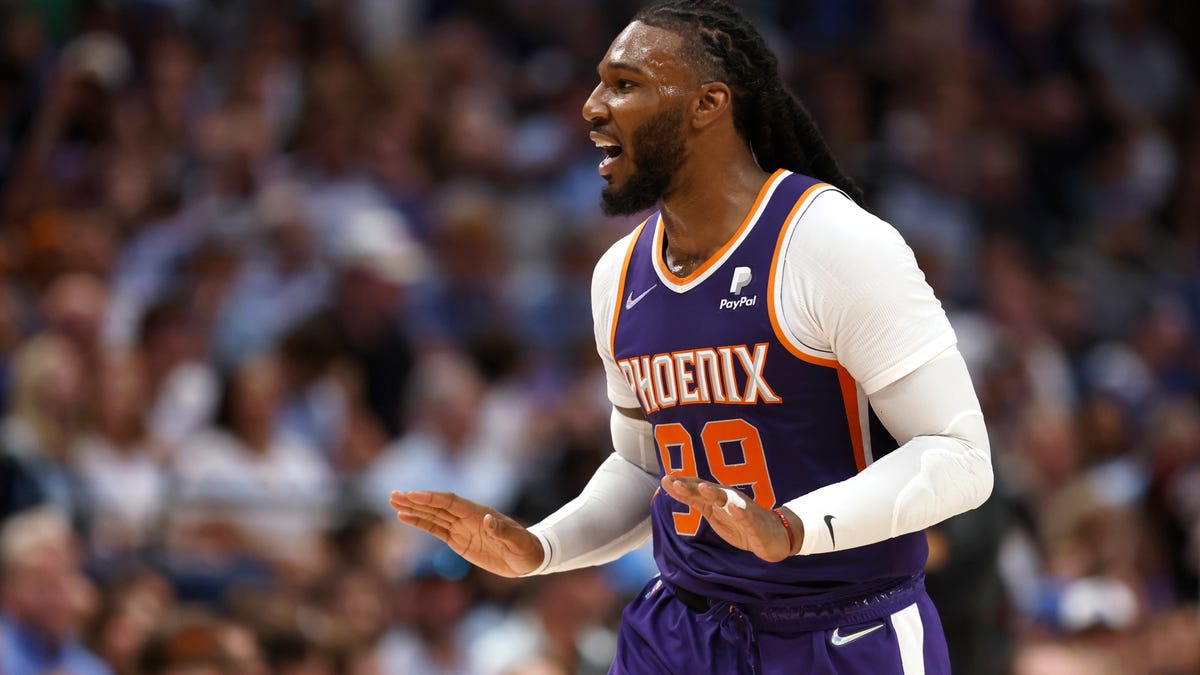 Phoenix Suns forward Jae Crowder hasn't participated in an NBA game since last postseason. He's yet to suit up for the Suns this season and likely won't, ever again. It was decided early on that it was in the best interest of all parties that he stay away from the team. Trade rumors have floated around all year about Crowder, and Shams Charania recently reported on the leading candidate to land Crowder by the association's trade deadline of Thursday, Feb 9. The Milwaukee Bucks are leading the field for Crowder, according to Shams.
The deal Charania lays out certainly benefits the Bucks in their quest to win a second championship in three years. Phoenix would receive Jordan Nwora, Serge Ibaka, and George Hill second-round draft compensation, as Shams phrased it. He also mentions that a third team getting involved could be a possibility.
If this is the trade that happens, it won't do much for the Suns this season. Two of the players involved are past their prime, and the third is young but could end up being a factor down the line. Some feel the Suns' championship window of the last couple of years has already closed, and this deal won't do much to help wedge it back open. But it can't get much worse with Crowder not suiting up all year. At the least, you'd have Nwora on the roster and contributing minutes.
Everyone knows the cliché about availability. Well, that's where the Suns and Crowder have been for months. He can't help them on the court, and it seems like the communication broke down a while ago, so Phoenix might as well get the best deal they can in place by next week. Crowder is a great role player, one of the best in the NBA at what he does. But he is still a secondary piece, so they aren't going to get the greatest haul in return.
So, whether this potential Bucks offer is, the best will be determined soon. However, for Milwaukee, Crowder would be another piece to help them make a deep postseason run in the eastern conference. With some of the injuries to key players this year in Milwaukee, Crowder couldn't come along at a better time.
Difference maker
Adding Crowder to a roster that features Giannis Antetokounmpo, Kris Middleton, Brook Lopez, Jrue Holiday, Pat Connaughton, Bobby Portis, Joe Ingles, and Grayson Allen would make them one of the deeper teams in the east. With Portis on the sideline for at least the next couple of weeks (MCL & ankle), Crowder could slide in seamlessly. Juggling minutes could prove tricky for head coach Mike Budenholzer once everybody is available, but it's a good problem to have. Anytime you can go 10 players deep that can give you significant minutes on an NBA team, you're usually looking at a serious contender.
Milwaukee is already a contender just by having Giannis, but when you add the depth and caliber of players around him when healthy, you've got a dangerous squad on your hands. Talk surrounding Crowder's next NBA destination should heat up in the coming days with the deadline approaching. If Crowder is moved by Phoenix, he'd be headed for his eighth team in 10 years in the league. You can definitely say Crowder has led the life of an NBA nomad.
File source