Sports
Report: Donovan Mitchell's game-tying basket that forced OT should have not counted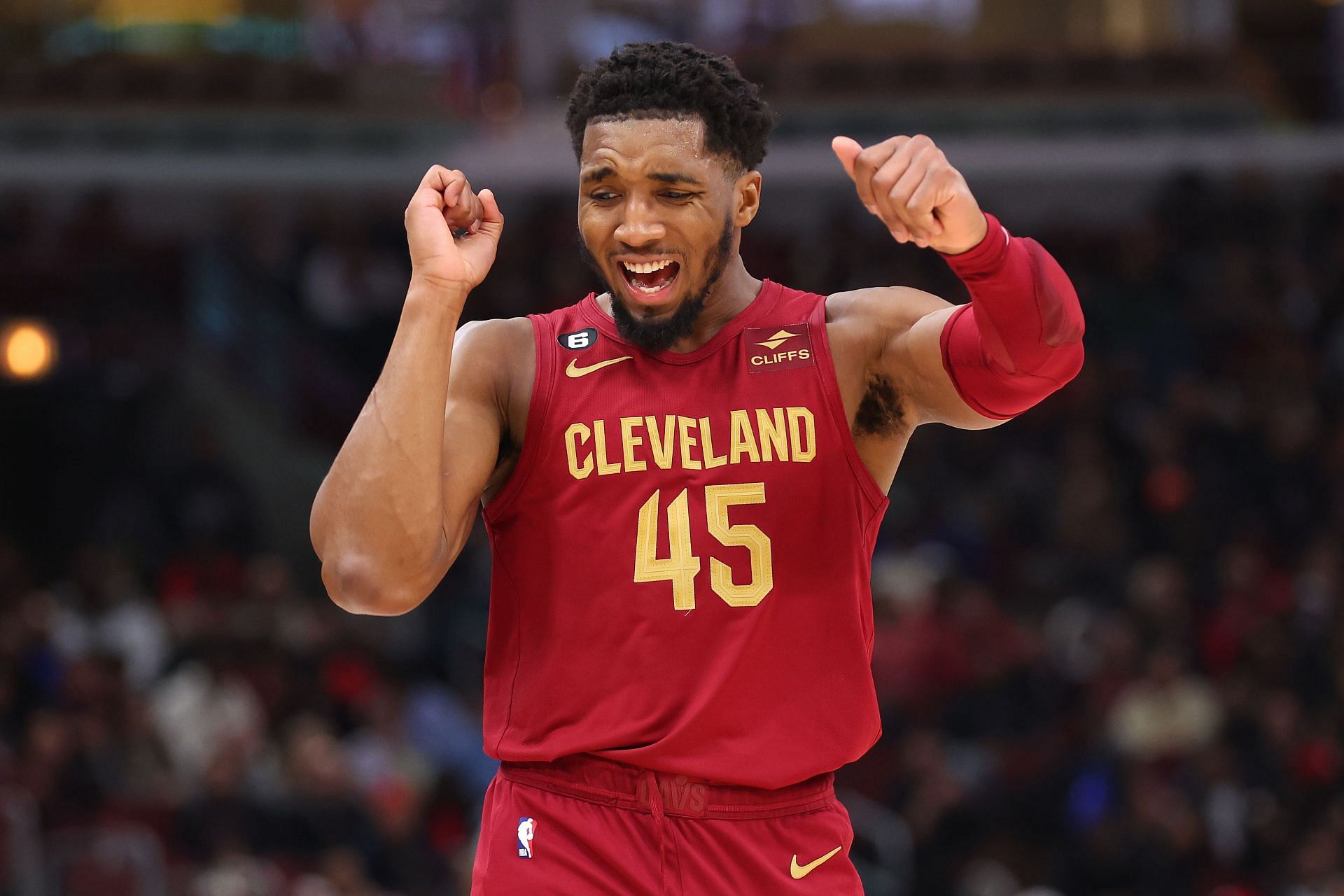 Donovan Mitchell of the Cleveland Cavaliers had a historic performance on Monday night when he scored 71 points against the Chicago Bulls. However, a missed call by NBA officials helped Mitchell become the seventh player in history to have 70 or more points in a game.
According to the last two minute (L2M) report from the game, Mitchell should have been called for a lane violation. He stepped on the foul line before the ball hit the rim. He eventually got his own rebound and made a shot to tie the game at 130 with 4.1 seconds left.
Had the referees called a lane violation on Mitchell, the Bulls would have gotten possession, and the Cavaliers might have lost the game. They didn't, though, and the game went to overtime, where Mitchell had 13 points to give Cleveland a 145-134 victory.
Donovan Mitchell was simply unstoppable in the second half as he led the Cavaliers' furious comeback. He ended the game with 71 points, eight rebounds and 11 assists. He went 22-for-34 from the field, 20-for-25 from the free-throw line, and hit seven 3-point shots.
The Chicago Bulls built up a huge lead early in the game, but the Cavaliers fought back and forced overtime. Both teams were exhausted in the extra period with the exception of Mitchell, who scored 13 of the Cavs' 15 points.
"Spida" broke the Cavaliers' franchise scoring record in a game while also becoming just the seventh player in NBA history to score 70 points. It was the highest-scoring individual performance since Kobe Bryant's 81 points in 2006 against the Toronto Raptors.
Also Read: NBA analyst explains why LA Lakers are reluctant to part ways with draft picks despite LeBron James' subtle hints
---
Donovan Mitchell randomly drug tested after 71-point game
A day after scoring 71 points, Donovan Mitchell was randomly drug tested for performance enhancing drugs (PED). Mitchell responded to teammate Robin Lopez's tweet, revealing that he got tested the following morning. The Cleveland Cavaliers confirmed the drug test to ESPN.
According to Yahoo! Sports, NBA players are subject to four random PED tests during the season and two in the offseason. While the tests are random, testing someone after they went for 71 points doesn't feel like it was such. Nevertheless, that might be why Mitchell thought the test's timing was hilarious.
Donovan Mitchell was surprised by his own performance, telling reporters after the game that it was an unbelievable feeling. He also liked how the Cavs won the game. They went down big early but came back late to snatch the win.
"It's humbling," Mitchell said. "I'm speechless to be honest with you when you say that. I think for me, not only did I do that, but I did it in an effort where we came back and won. And it's how we won. That's really what, for me, it's like man, this is nuts."
Also Read: Gilbert Arenas claims Golden State Warriors intentionally leaked Draymond Green punching Jordan Poole video
Edited by Juan Paolo David