Sports
Reports: Devin Booker and Kendall Jenner broke up last month due to their busy schedules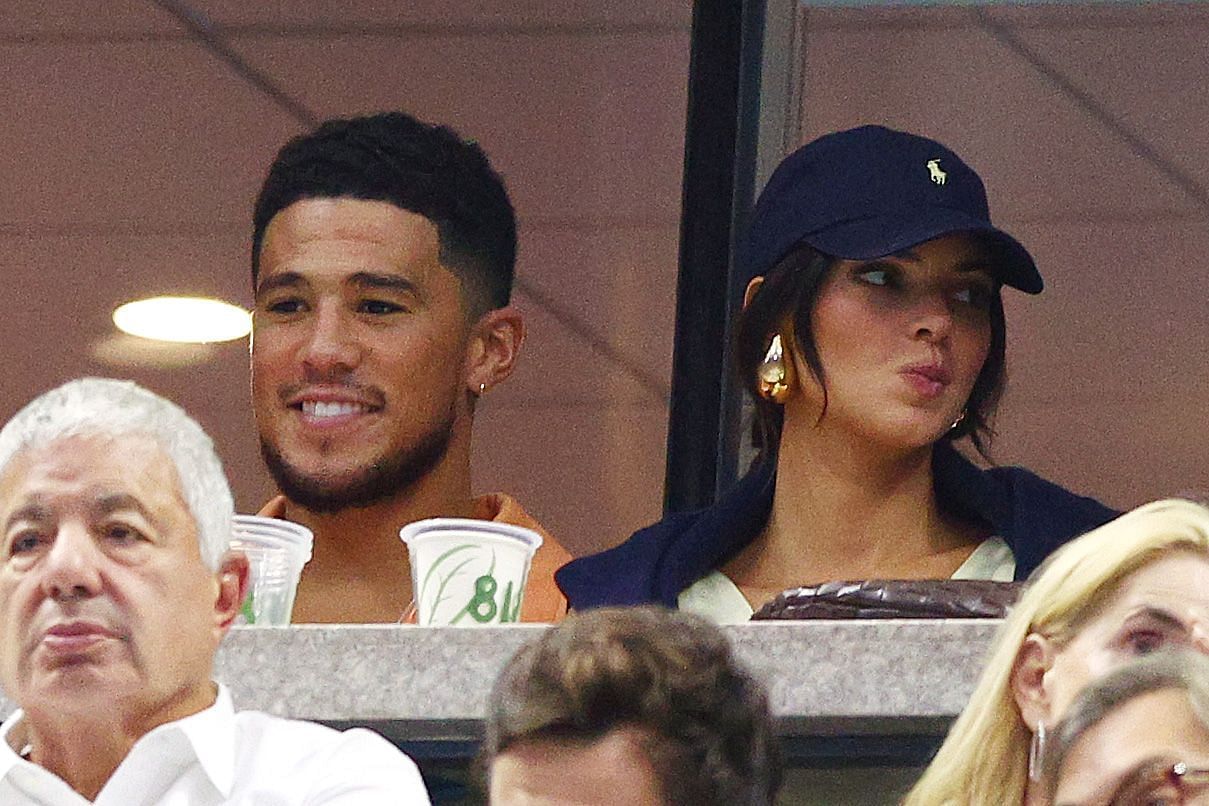 Devin Booker's girlfriend recently parted ways the NBA star last month. The two have been an item since 2020, but have decided it's best to end things.
Booker, 26, is in the midst of the eighth season of his career with the Phoenix Suns. The three-time All-Star is currently averaging 27.6 points, 4.8 rebounds, and 5.9 assists through the first 16 games of the year.
Devin Booker's girlfriend, Kendall Jenner, has been a common fixture in the NBA community. Before getting with the Suns star, she was in a romantic relationship with Brooklyn Nets All-Star Ben Simmons.
Jenner, 27, is most known for being a part of the Kardashian family and regularly appearing on the family's reality TV show.
Why did Devin Booker and Kendall Jenner separate?
It appears that Devin Booker's girlfriend ended things due to their demanding lifestyles. PEOPLE magazine recently reported that the two ended things because they have too much going on in their professional lives at this time.
"Several sources confirmed to PEOPLE that the Kardashians star and Phoenix Suns forward ended their relationship last month due to their demanding jobs."
"Both have incredibly busy schedules right now with their careers and they've decided to make that a priority," a source tells PEOPLE.
Devin Booker's girlfriend is currently a part of multiple business ventures
As everyone knows, the NBA schedule is long and can be very demanding. Especially for a player like Devin Booker, who is on a Phoenix Suns team that has title aspirations. If all goes well, the All-Star guard could find himself playing multiple times a week from October to June.
For Kendall Jenner, her time is filled with multiple business ventures. The first being "The Kardashians," a Hulu-exclusive show that has become an extension of the famous "Keeping up with the Kardashians."
Outside of TV, Kendall Jenner is most known for her modeling career. However, she is also in the process of breaking into a new field. That being the world of liquor as she has her own line of tequila named "818."
Seeing that this is not the first time the two have split, the door might not fully be closed on Booker and Jenner. The two separated once before, but got back together shortly after.
There is no telling if Devin Booker's girlfriend will find her way back to the NBA star, but for now his focus is on leading the charge for the 10-6 Phoenix Suns.
Learn how to make a $1000 risk-free NBA bet here
Edited by Kevin McCormick