Sports
Ryan Giggs trial live: Ex-Manchester United star back in witness box after breaking down in tears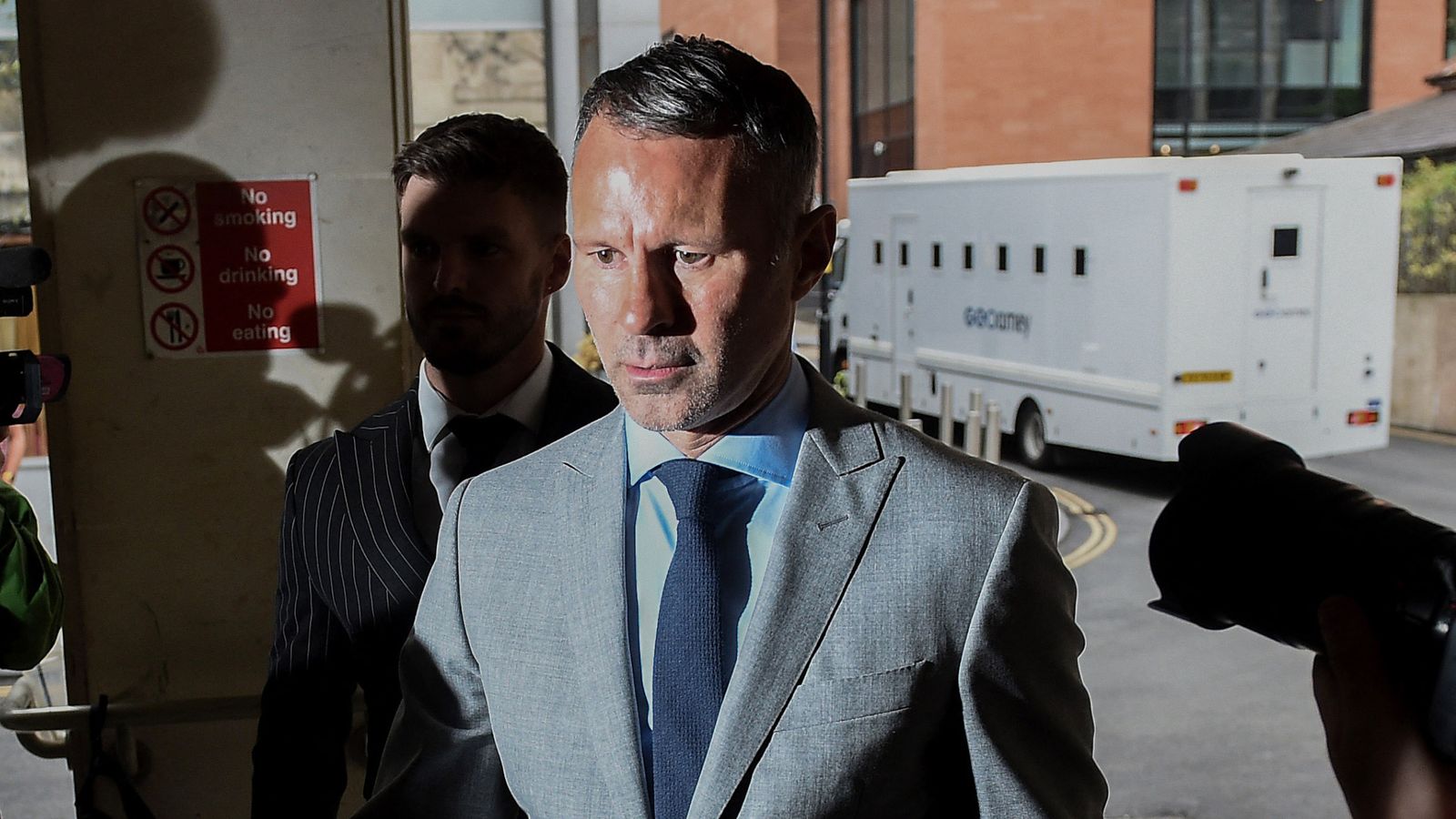 Ryan Giggs is being asked about messages he sent to Kate Greville when she was not responding.
In the messages, Giggs called Ms Greville his "best friend" and the "person I've had most connection with".
"Kids miss you too," Giggs wrote.
He later wrote: "Have a baby? I'll do that too."
The court hears Giggs also wrote: "Otherwise I will stalk you like mad and you know how good I am at that."
Asked about the message, Giggs tells the court: "There's a smiley emoji at the end."
Prosecutor Peter Wright QC asks Giggs if he accepts he had sent "constant unwanted messages" and made "constant unwanted calls" to Ms Greville and her friends when she tried to break off the relationship.
"Yes," Giggs says.
Mr Wright asks Giggs if accepts that he had turned up "unannounced at her home, workplace and gym".
"Yes," Giggs replies.
Mr Wright said: "You would play with her emotions, wouldn't you?"
Giggs said: "Yes."
However the ex-footballer denies coercing Ms Greville or seeking to control her.
Giggs admits sending "drunken texts" to other women during his relationship with Ms Greville.
Mr Wright asks Giggs if he is a "liar" and a "cheat".
"Yes," the former footballer says.
The prosecutor asks if Giggs is a "narcissist", "manipulator", "controlling", "aggressive", and "violent".
"No," Giggs said to each one.
Mr Wright says: "I'm going to suggest you are each of those things Mr Giggs, aren't you?
"No," Giggs replies.
File source