Sports
Scotland vs Ukraine World Cup semi-final play-off: Andy Robertson ready for 'biggest game of his captaincy'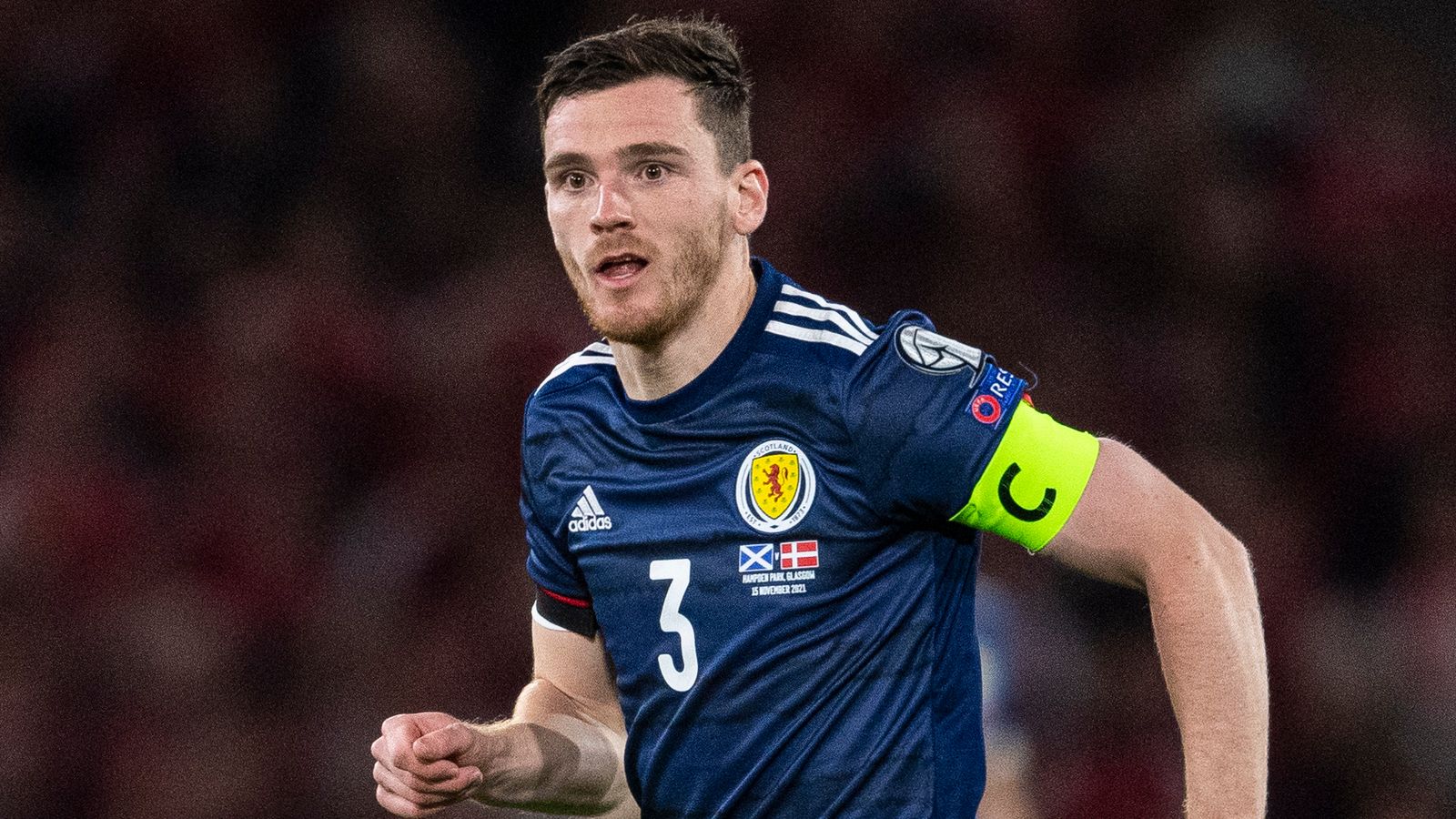 Steve Clarke had no problem with Scotland captain Andy Robertson enjoying Liverpool's end-of-season celebrations, insisting he is ready to lead the side to victory in their World Cup play-off on Wednesday.
Robertson joined up with the rest of the Scotland squad on Tuesday after playing in the Reds' Champions League final defeat to Real Madrid.
The 28-year-old was then criticised by some fans for partying and drinking during the bus parade through Liverpool on Sunday.
But his national manager Clarke insists the defender was right to soak up the celebrations ahead of a huge game at Hampden Park.
"Obviously Liverpool had a great season, although probably when they finished the last game against Real Madrid they didn't feel like they'd had a great season," Clarke told Sky Sports.

Wednesday 1st June 7:00pm


Kick off 7:45pm

"They had a great day out with their fans in Liverpool, some good images of Andy relaxing and enjoying himself.
"I think it was important for him to do that, it was important for him to enjoy it.
"Now he's back up here and he's ready to go for probably the biggest game of his captaincy."
Scotland face Ukraine on Wednesday night in their rearranged play-off semi-final with Wales awaiting the winner on June 5.
Clarke has nothing but sympathy for Ukraine after the Russian invasion that has cost thousands of lives and devastated cities across the country, but insists they have to focus on the football.
"We always said we would be guided by the Ukrainians as to how they felt," he said.
"They made a decision to get their football players out of the country and into a training camp to prepare for the game because they want to play, they want to try and give their nation a boost by qualifying for Qatar.
"The game goes ahead but still with the horrific outside influence, for us we focus on the game on football.
"Nothing but good thoughts and good wishes for them, except during the game."
Scotland have not reached a World Cup since 1998 and, after guiding the national side to the Euros last summer, Clarke is determined to beat Ukraine and move a step closer to World Cup qualification.
"They want to go to Qatar to represent their country but I'm desperate to go to Qatar with Scotland, my staff are desperate to go and most importantly our players are desperate to take their country to a World Cup final so that's what we focus on."
As expected Nathan Patterson will miss the game at Hampden Park, but the Everton right-back is expected to be fit for Scotland's upcoming Nations League matches.
Clarke added: "Nathan's run out of time for the first time so Nathan won't be involved, but everyone else is good to go."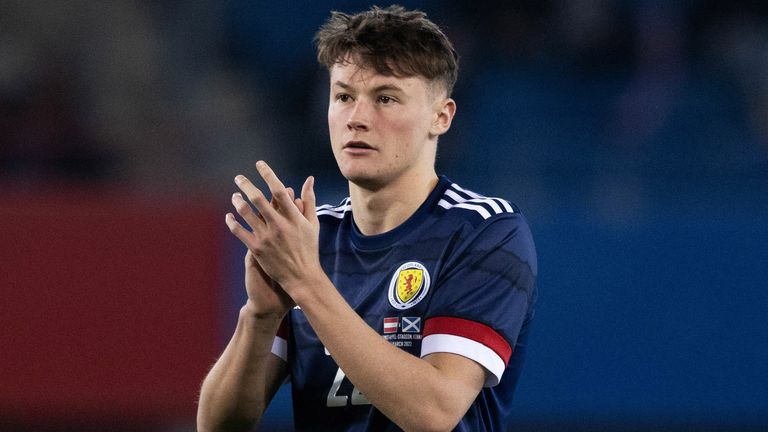 Scotland are on an impressive eight-game unbeaten run heading into the play-off at the national stadium and the manager believes that momentum will help them to success.
"The guys know that when they turn up we're on a good run and we want to keep that good run going for at least two more matches," the 58-year-old said.
"We'll just do what we always do and we play the way we play.
"We try to get on the front foot and we try to be positive in the game. I think the Ukrainian team will be the same as they're a good team going forward.
"Hopefully it'll be a good game and the right result for Scotland."
Gullit: I'm proud of Steve Clarke
Ruud Gullit made Steve Clarke his assistant at Chelsea 24 years ago after seeing his potential while playing alongside him and the Dutchman is backing him to lead Scotland back to the World Cup.
"The reason I took Steve [to Newcastle] is that he's a coach, you can see that," he told Sky Sports News.
"He's very down to earth, no-nonsense and has a good view of the game.
"When I played with him I could see that he understands the game, not only in England but also in Europe and that's a huge advantage.
"I'm very proud and him and he will be proud of himself that he, as a Scotsman, can take Scotland to the World Cup.
"I hope to see him for a lot more than for four years, maybe he can stay for a long time for Scotland."
Gordon: We have to focus on the football
Craig Gordon insists Scotland treat the game against Ukraine like any other as they bid to take another step closer to Qatar.
The goalkeeper said: "It's still a football match, it's 11 v 11 and no matter what's going on out with that it's about us sticking together and putting out a game plan in place, making sure we do what we can.
"If we do that we're confident we've got enough ability in the team to win the match, although it's going to be a very difficult one.
"Whatever other outside factors and what people may think, we're football players. We're trained to go out there and play football and that's what we'll do."