Sports
Sean O'Malley believes the UFC may be looking to book Aljamain Sterling vs. Henry Cejudo next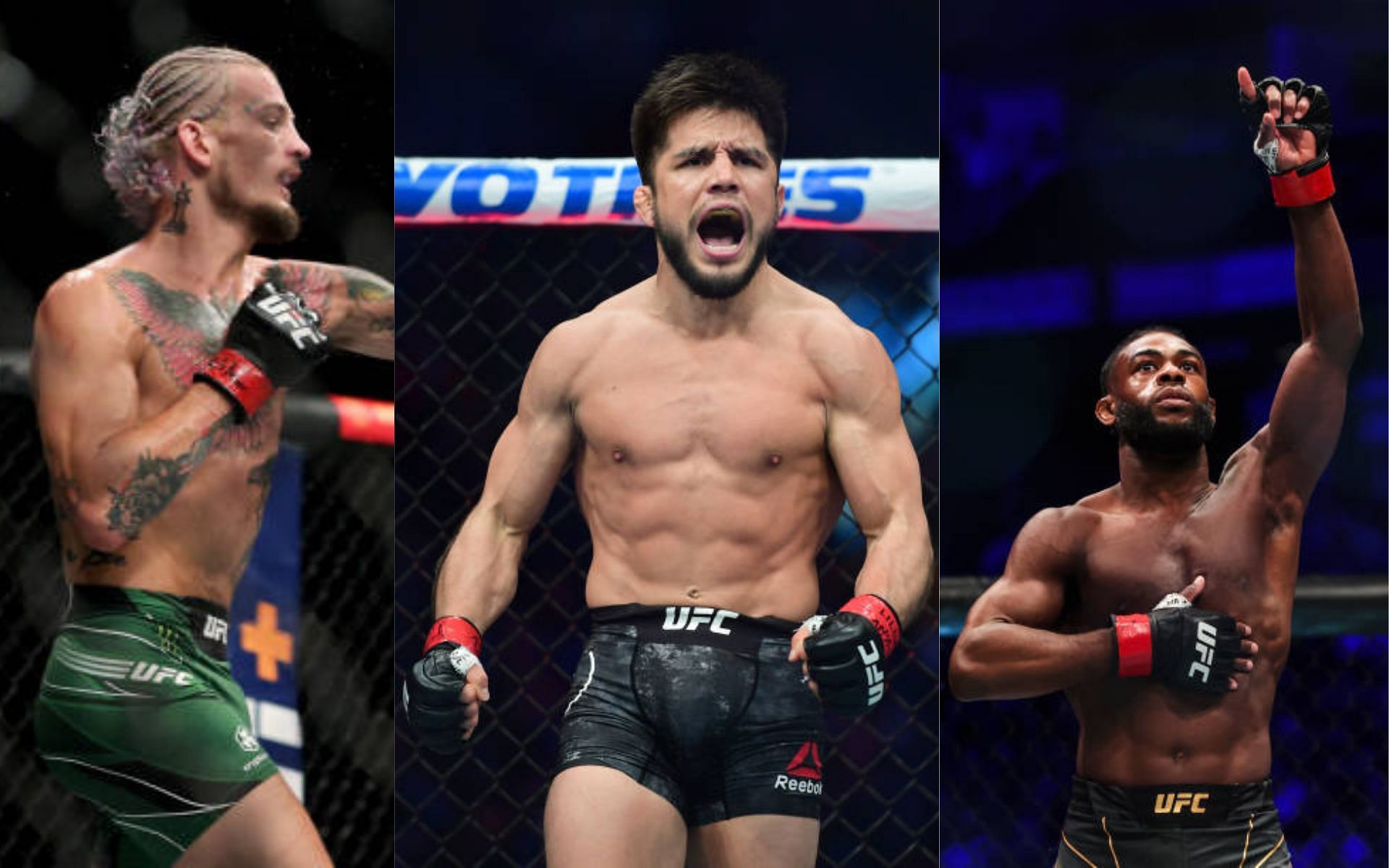 Sean O'Malley appeared to be next in line for a title shot following his split decision victory over Petr Yan at UFC 280. The No.1-ranked bantamweight recently revealed that may not be the case. The UFC may be looking to have former double champ Henry Cejudo challenge Aljamain Sterling for the bantamweight title.
Speaking on his podcast, TimboSugarShow, O'Malley discussed the bantamweight title picture, stating:
"There's a lot of moving pieces. Henry seems like he wants to come back. Seems like he actually does, but until a fight gets book – to be honest, it kind of seems like Aljo's avoiding the Henry Cejudo fight. He wants to fight me for the money, which I get. I'm a way bigger fight than Henry."
O'Malley added:
"Aljo's saying he wants to fight me because I've earned it, which I mean he's not wrong. He's saying 'oh, Henry doesn't deserve it'. Henry's a two-time world champion. As much as he is a f**king dork, he deserves a title shot if he wants to come back. So I think they kind of want to make Henry vs. Aljo early next year, I fight the winner later."
Watch Sean O'Malley discuss the bantamweight title picture below (starting at the 6:00 mark):
---
Aljamain Sterling reveals he wants Sean O'Malley to be his next title defense
Aljamain Sterling was recently asked who he wants as his opponent in his next title defense. The bantamweight champion revealed that Sean O'Malley is the challenger that he would like to face. Speaking to Marc Raimondi of ESPN MMA, Sterling stated:
"If there's a guy I could pick, it's Mr. Sugar. I think he's the biggest fight. He's the most active, he beat the number one guy, a former champion. I don't see how you can backtrack after saying the winner of this fight gets the next crack at the title so for me, it's Sean O'Malley."
Sterling shared that he is looking to take a break after his most recent title defense at UFC 280, however, he would like to face O'Malley upon his return.
Prior to UFC 280, UFC President Dana White claimed that the winner of the fight between O'Malley and Petr Yan would receive the next bantamweight title shot. While O'Malley won the fight in a controversial split decision, it is not yet clear if he will indeed receive the next shot at the bantamweight belt.
Watch Aljamain Sterling's comments on his next title defense below (starting at the 3:50 mark):
YOU could be the NEXT FACE of Sportskeeda Wrestling. Click here to find out how!