Sports
"That crossover , the flashiness, the swag, everything" – Denver Nuggets' Bones Hyland on his admiration for Allen Iverson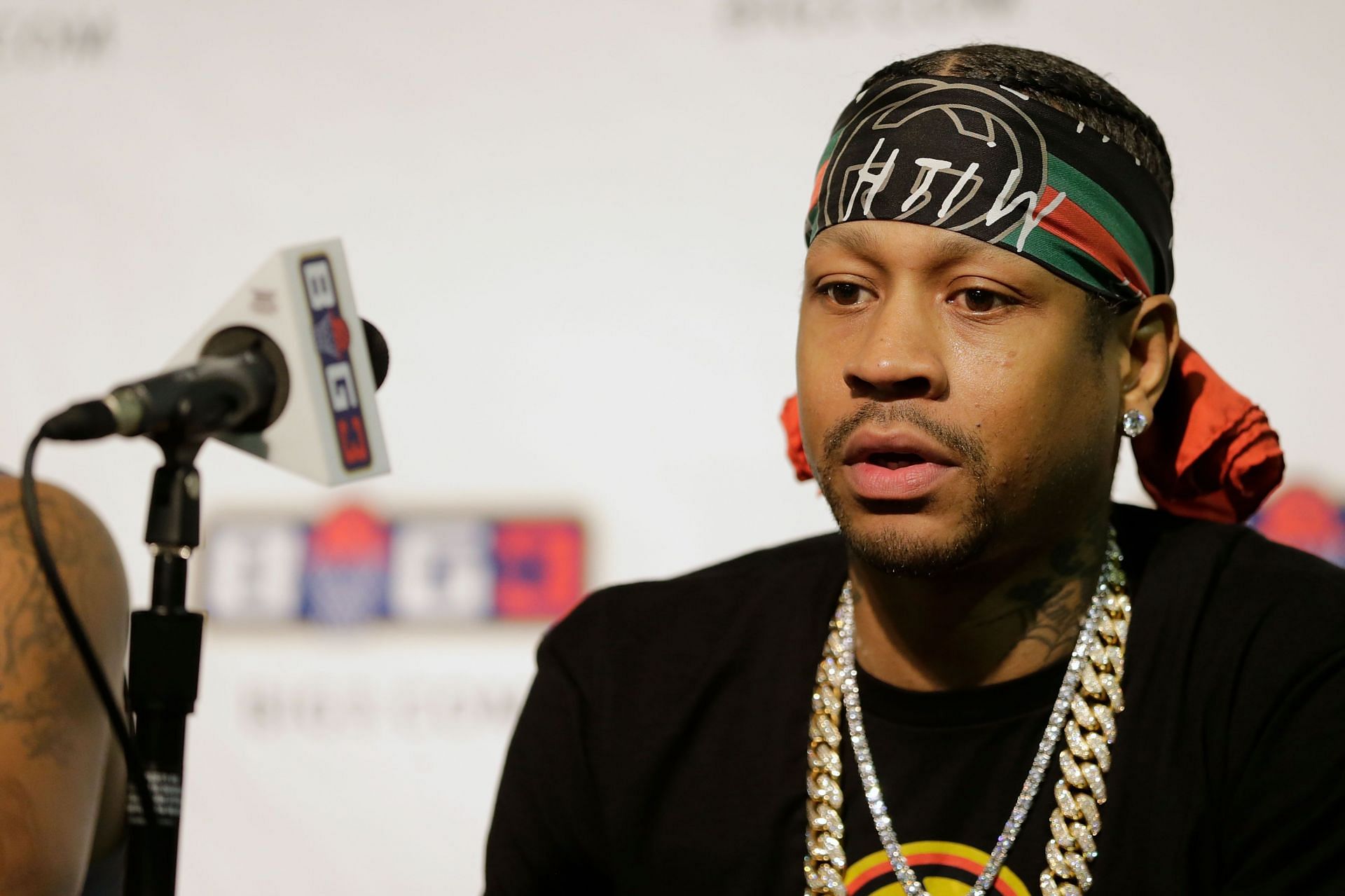 Bones Hyland, the second-year NBA player with the Denver Nuggets, has professed his admiration for legend Allen Iverson.
Hyland expressed his love for Iverson after posting 24 points and seven assists off the bench in the Denver Nuggets' win against the San Antonio Spurs on Saturday (November 5).
Following the game, Hyland admitted to being influenced by Iverson, who played for Denver between 2006 and 2008, saying:
"Of course. Heck, yeah. That crossover, the flashiness, the swag, everything. You look up to a guy like AI. He's a good buddy of mine. Sometimes stay in contact with AI, not all the time, but here and there just talk to AI is like wow. I watched AI when I was younger though. Just watching him on the Sixers is just like, 'Wow. Man, he's a legend.'"
Hyland's explosive game on Saturday night was a continuation of the good form he showed in the win against the Utah Jazz on October 28.
There, he scored a season-high 26 points, going 7-of-12 from the 3-point territory. A hip injury ruled him out of the next two contests, but he was back in action against the Spurs on Saturday.
---
Allen Iverson's NBA legacy extends beyond numbers
There is something mesmerizing about the Allen Iverson persona. He was an 11-time All-Star, 1997 Rookie of the Year, 2001 league MVP, a member of the NBA's 75th anniversary team and basketball hall of fame inductee. However, the stats alone do not narrate the extent of Iverson's influence on the game.
The six-feet tall Iverson is known as being, pound-for-pound, the toughest man to lace up a plair of sneakers in NBA history. In a league dominated by big men, Iverson won the scoring title no less than four times. Among the nine players to have done so on at least three times, Iverson is the shortest.
Even that doesn't explain the full extent of Iverson's impact. He was a cultural phenomenon. His cornrows, tattooed body, baggy shorts and killer crossover produced such a heady concoction that influenced several NBA players after him.
Iverson's tenacity in fighting the odds — single-handedly carrying the Philadelphia 76ers to the 2001 NBA Finals and winning Game 1 with a heroic 48-point performance against Shaquille O'Neal and Kobe Bryant — is legendary. He also crossed over Michael Jordan, proving that he was unafraid of reputation or embarrassing his idol in the heat of battle.
Bones Hyland is unlikely to be the last player to be inspired by Iverson. Others will likely come after Hyland, who would speak glowingly about the man nicknamed 'The Answer'. However, the one consistent thing about these younger players will be that their admiration for Iverson will always be genuine and reverential.