Sports
"The future is now old man" – NFL fans demand Packers bench Aaron Rodgers for Jordan Love for rest of the season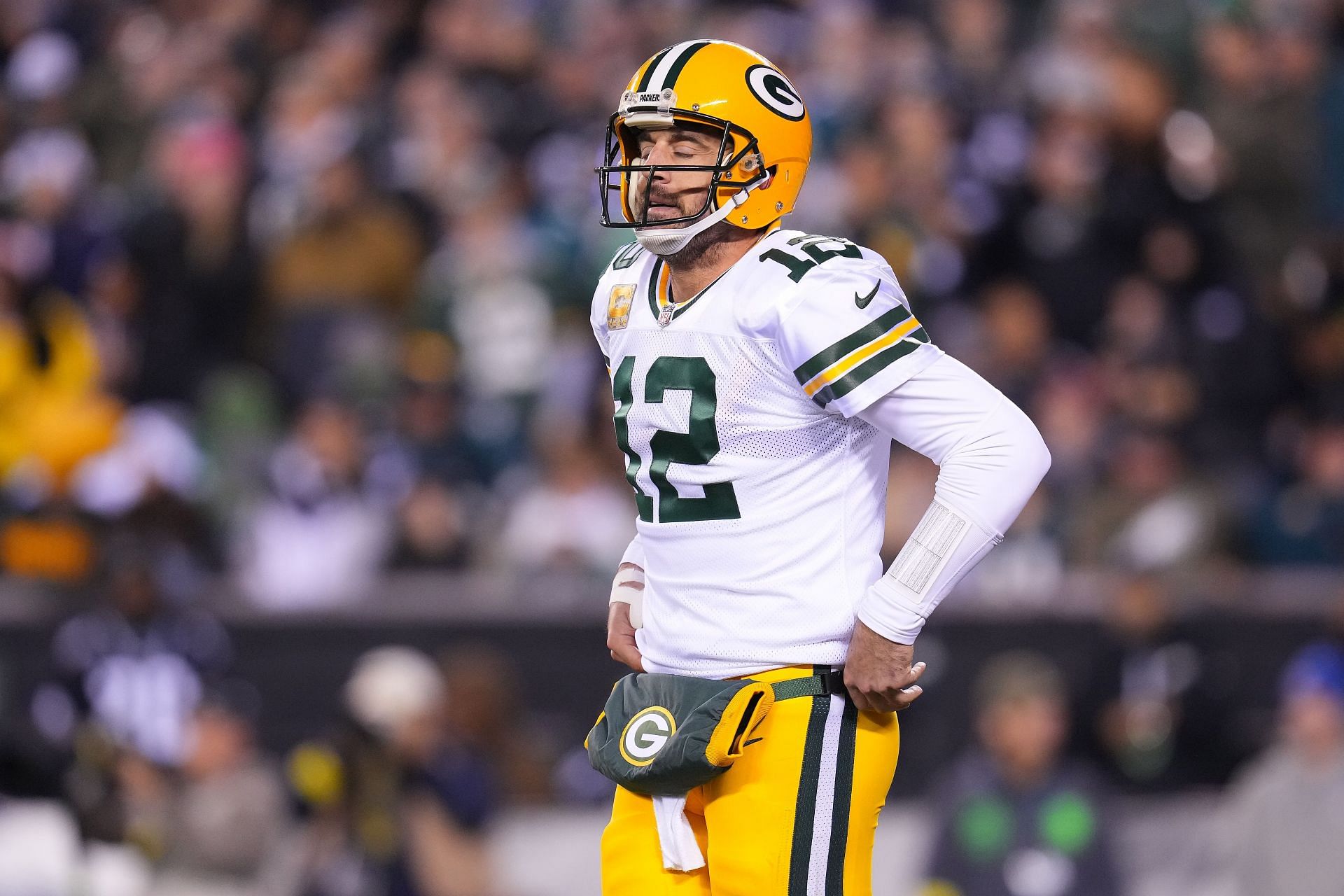 Green Bay Packers quarterback Aaron Rodgers has had a season from hell in 2022.
After losing Davante Adams in the offseason to the Las Vegas Raiders, Rodgers and the Packers have simply not been the same. Their defeat against the Philadelphia Eagles on Sunday Night Football saw them drop to a disappointing 4-8 on the season.
The loss essentially ruled them out of a playoff spot, although they are mathematically not eliminated just yet.
Back-up Jordan Love stepped in for the injured Rodgers against the Eagles and looked decent as he threw a 63-yard touchdown to Christian Watson. Love's performance was solid enough for NFL fans to suggest that he should start over Rodgers. One fan tweeted:
"The future is now old man."
Here are some more reactions:
Aaron Rodgers has not looked like his usual MVP level best in 2022 and many have called a switch at quarterback. With Green Bay's season basically done and dusted, the loud cries for Jordan Love to start over Rodgers have now become deafening.
Will it happen?
---
Aaron Rodgers and Packers' season down the drain with Eagles loss
Green Bay simply had to beat Philadelphia on Sunday Night Football to keep their slim hopes of a playoff berth alive. However, with their eighth defeat of the season, those hopes seem to be over.
As mentioned above, Jordan Love came in for the injured Aaron Rodgers, who said post-game that he suffered a rib injury and that he found it tough to breathe. Love, who has been much-maligned since arriving in Wisconsin, looked far better than he previously had.
He completed six of his nine passes for 113 yards and that touchdown to Watson on a slant route. Reigning MVP Rodgers himself wasn't too bad despite his two interceptions as he completed 11 of his 16 passes for 140 yards and two touchdowns.
The 40-33 loss, for most, is the green light that will give Love the keys to the team for the rest of the season. There will clearly be pushback from Rodgers, but the majority of Packers fans seem to feel it is time to pass the torch.
This is generally how the shift starts. A young quarterback comes in for an injured veteran, plays well and, as they say, the rest is history. Will we look back on this Sunday night's game as the beginning of the end for Aaron Rodgers? Many seem to think so.