Sports
"The question is, how much is the takedown worth?" – Joe Rogan discusses Sean O'Malley's controversial split-decision victory over Petr Yan at UFC 280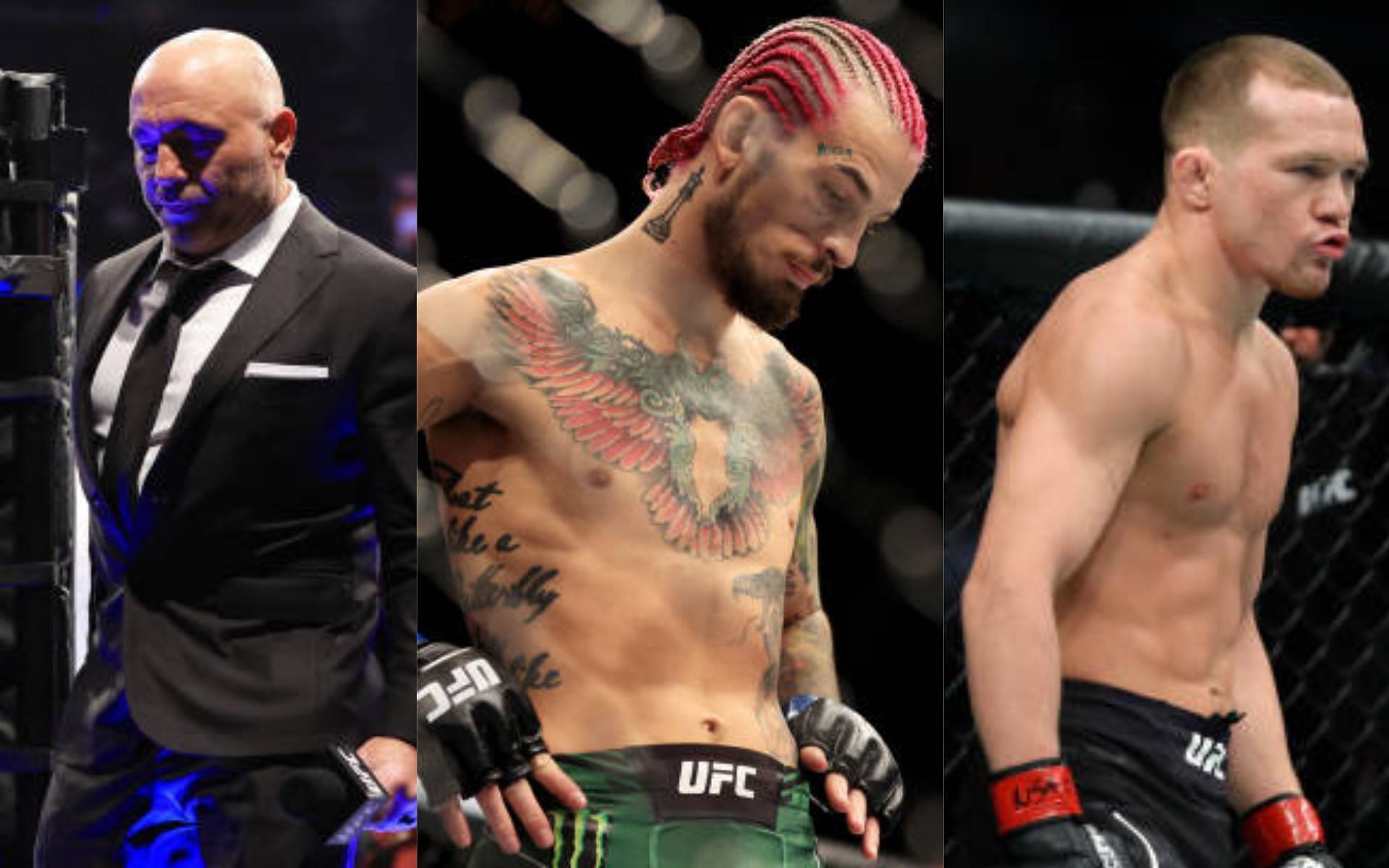 Sean O'Malley picked up a controversial victory over Petr Yan at UFC 280. Mixed martial arts analyst Joe Rogan shared his thoughts on the controversial ruling.
It's noteworthy that 'Sugar' outlanded Yan in terms of significant strikes but failed to get a single takedown, while the Russian took 'Sugar' down on six occasions. During the latest episode of The Joe Rogan Experience, the podcast host discussed how competitive the bout between Sean O'Malley and Petr Yan was:
"He [O'Malley] was certainly in it against Petr Yan, who's a former champion and one of the best in the division. By far, the number one contender. It was a very close fight and he definitely hurt Petr on multiple occasions. Caught him with that big knee, rocked him. The question is, how much is the takedown worth? How much is control worth."
After his guest, Maynard James Keenan, stated that he believed Yan would win due to his six takedowns, Rogan continued:
"Yeah, but the takedowns without damage, what is that value? I'm not denying that I thought Petr Yan won because I did think he won, but takedowns without damage versus stand-up with damage because Sugar landed more strikes standing… The question is, how valuable are those takedowns and how valuable is that top game and control?
Rogan's questions articulate the need for more transparency in the judging system. The podcast host also suggested abandoning the existing scoring system.
Watch Joe Rogan's comments on the judges decision in the UFC 280 fight between Sean O'Malley and Petr Yan below (starting at the 0:55 mark):
---
Dana White shares his thoughts on Sean O'Malley's controversial win over Petr Yan at UFC 280
Leading up to UFC 280, UFC President Dana White stated that the winner of the Yan-O'Malley fight would receive the next bantamweight title shot. Some even suspect that O'Malley's controversial victory was a result of the UFC's desire to make him a star. However, White shared that he didn't agree with the decision of the judges.
Speaking at the post-fight press conference, the UFC frontman stated:
"It was one of those razor thin close fights. I could see people saying Yan won the fight and I could see people saying O'Malley won the fight. What's weird is it wasn't the way I thought it was with the judges' scorecard. I thought, depending on who you gave the first round to, determined who won the fight, but that was not the case apparently."
With O'Malley now the No.1-ranked bantamweight, it will be interesting to see whether he receives a title opportunity. While there is a slight possibility that the UFC will go in a different direction, O'Malley's high ranking combined with his star power could land him a title shot.
Watch Dana White's comments on Sean O'Malley's controversial victory over Petr Yan below: