Sports
"The refs don't even hide it anymore" – Nikola Vucevic ejection sparks backlash as fans rally behind Chicago Bulls star's apology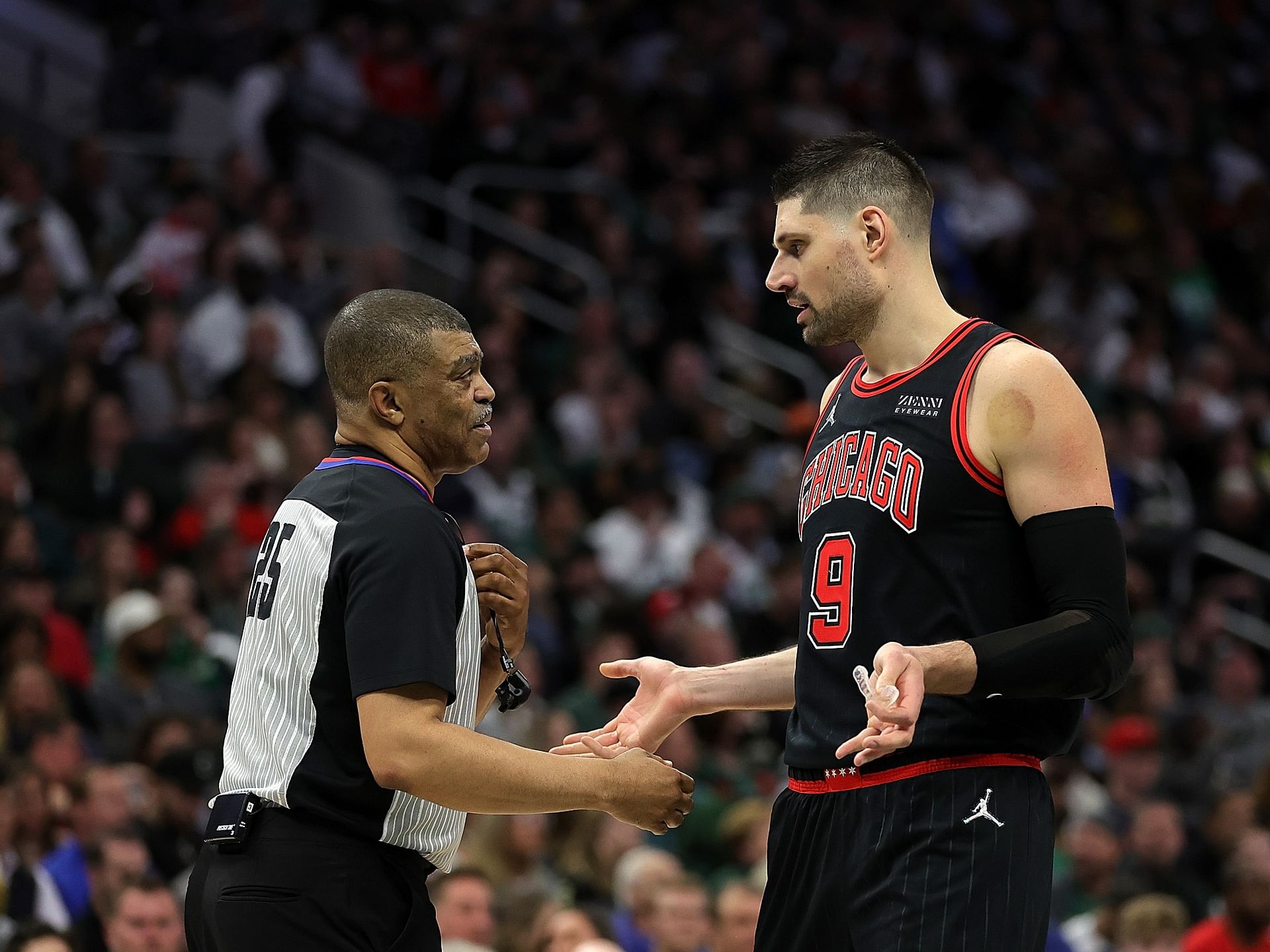 Nikola Vucevic was ejected in the Chicago Bulls' 118-108 win over the LA Lakers on Sunday. Vucevic was called for a personal foul after appearing to cleanly block LeBron James' shot late in the second quarter. He was then called for a technical foul by referee Sean Corbin for throwing his hands in the air.
Another referee, Tony Brothers, gave Vucevic a second technical foul as he was talking with the Bulls' coaching staff on the sidelines. He was thrown out of the game due to two technical fouls. Fortunately for Chicago, they were able to hold on to the lead in the second half to beat the Lakers.
Vucevic left the game after 15 minutes of game time and finished with just four points and two rebounds. However, Zach LaVine exploded for 32 points, and DeMar DeRozan had 17 points, six rebounds and 10 assists. Former Lakers guard Patrick Beverley added 10 points, four rebounds and five assists.
Nikola Vucevic, who could have shown some restraint before his ejection, apologized for getting thrown out of the game. Vucevic told reporters after the game that he overreacted and should have controlled his emotions.
"It was a bad decision by me to react the way I did in a game as important as this for us," Vucevic said. "I have to be better and control my emotions more in the moment. Agree or disagree with the call, whatever happens, it's my mistake. I'm just glad my teammates came through and won the game for us. It makes me feel a little less bad about myself."
Despite Vucevic's apology, fans on social media were still critical of NBA referees for ejecting the Chicago Bulls big man. Bad calls, non-calls and emotional technical fouls have been a recurring theme in the league this season, and fans are not happy.
Here are some of the comments on Twitter regarding Vucevic's ejection:
Also Read: "Would be so fun if it weren't for the homophobia" – Kim Mulkey controversy explored as outfits spark hilarious memes
---
Zach LaVine baffled by Nikola Vucevic's ejection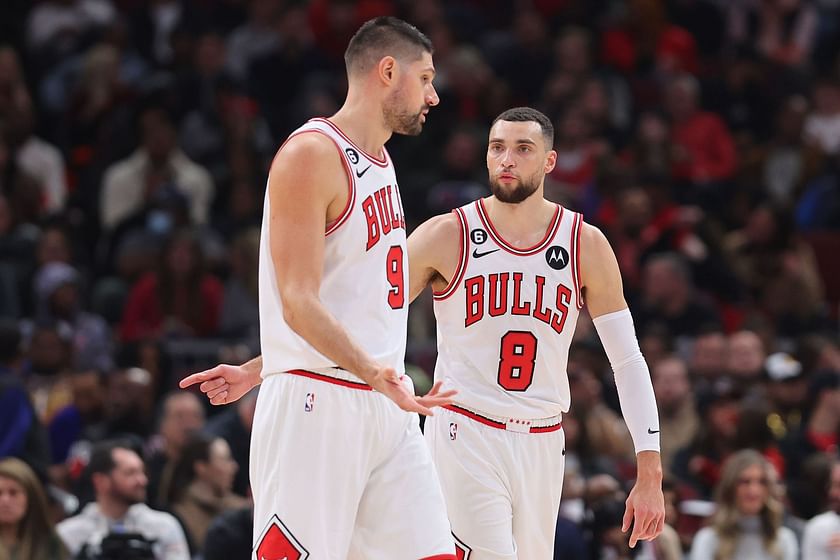 Chicago Bulls star Zach LaVine was baffled by Tony Brothers' decision to call Nikola Vucevic for a second technical foul. LaVine told reporters after the game that Brothers didn't even need to do it since he didn't call the initial personal foul.
"It was a crazy ejection because the guy that gave him the (second) tech didn't even call the foul on him," LaVine said. "Tony came across the court and threw him out. I wasn't there to understand it, but it's tough to throw a guy out in the second quarter of the game. We picked him up, it's part of basketball."
Chicago Bulls coach Billy Donovan said in a postgame news conference that Brothers explained to him why he called Nikola Vucevic for a second technical. Vucevic was given ample time to distance himself from the officials and cool off, but continued to yap on the sidelines.
Also Read: "Useful tip for James Harden" – Fans hilariously roast Patrick Beverley for confessing about not having sex before games
Edited by Juan Paolo David