Sports
The things that made sneaker culture cool are dying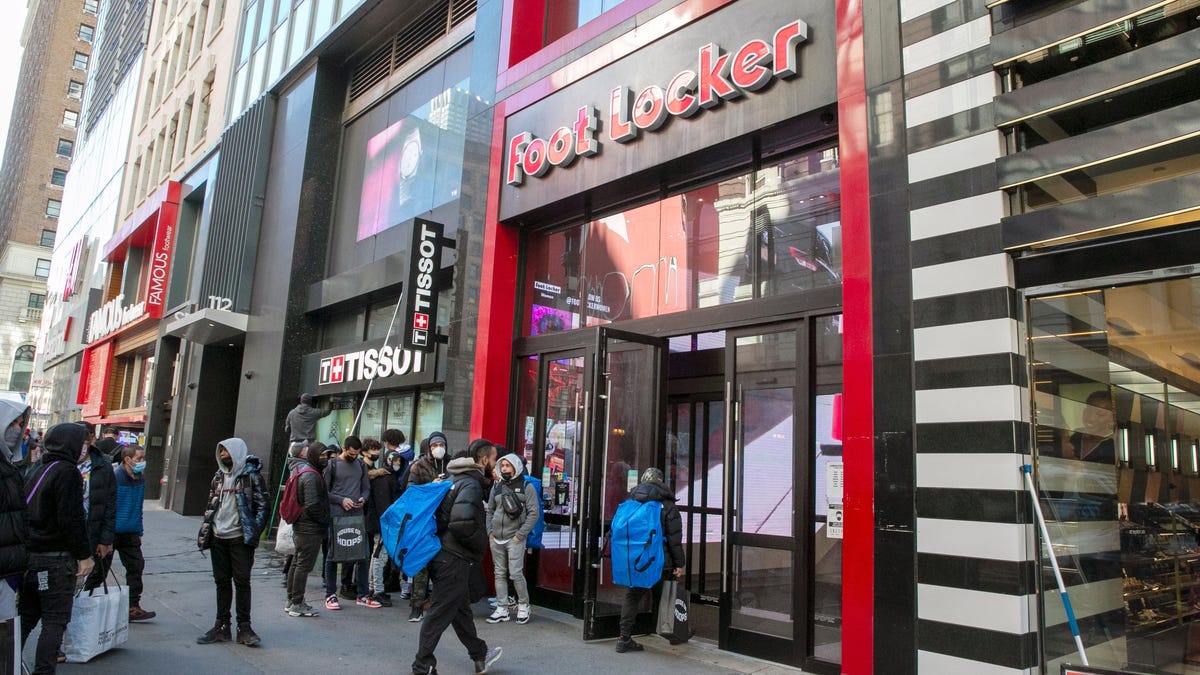 Shoes are a necessity. Sneaker culture is a way of life. But, we're in a moment that's making the purchasing of footwear really inconvenient. Weeks after the iconic Eastbay — a catalog that sold sneakers and athletic gear before transitioning to the internet — shut down, Foot Locker announced that it will be closing 400 stores in the coming years due to a "brand reset," leaving us with one question: Where am I supposed to get these kicks at now?"
"The sneakerhead mindset is on the rise, with sneakers becoming a favorite avenue for individual expression where newness and collectibility truly fuel demand for more," Foot Locker CEO Mary Dillon recently said at an event.
Foot Locker is set to shut down their mall locations by 2026.
I get it, mall culture is dead — especially as younger consumers are less social in real life, as they prefer social media, which isn't real life. For older generations, the loss of Eastbay was a gut punch. But the shuttering of Foot Locker is the vicious uppercut we didn't see coming, as the two used to work hand-in-hand. At the height of mall culture, being an employee at Foot Locker came with prestige, as it was one of the best places to hang out. And if the shoes and clothes you tried on, or wanted, at Foot Locker weren't available, you knew you could always order them from Eastbay — whose catalog usually gave you a preview of what was coming before it even showed up at Foot Locker.
Now?
We're just going to be singularly stuck with hoping we can win these drawings on an app.
I guess going to a store and trying on a shoe to see how it feels or looks on your foot before you actually buy it is officially a thing of the past — no matter how insane that concept is. And as someone who has participated in online shopping for years, I get it. However, shoes are different. There's nothing like seeing that sales associate coming out of the back room carrying the pair you want in your size. I know, I used to work at a Nike store. "Got 'Em" can't compare.
In the River North/Gold Coast area of Downtown Chicago, there's a sneaker store called Endless Supply. With the recent demise of Eastbay and Foot Locker, local businesses like this one will become our only option for in-store sneaker shopping — just without the employees in referee shirts as a uniform. Just because aging makes you nostalgic, it doesn't mean the things of yesterday you longed for aren't still needed.
File source