Sports
"There's a method to what he does" – Wasim Jaffer hails Rishabh Pant after Day 2 of 2nd IND vs SL 2022 Test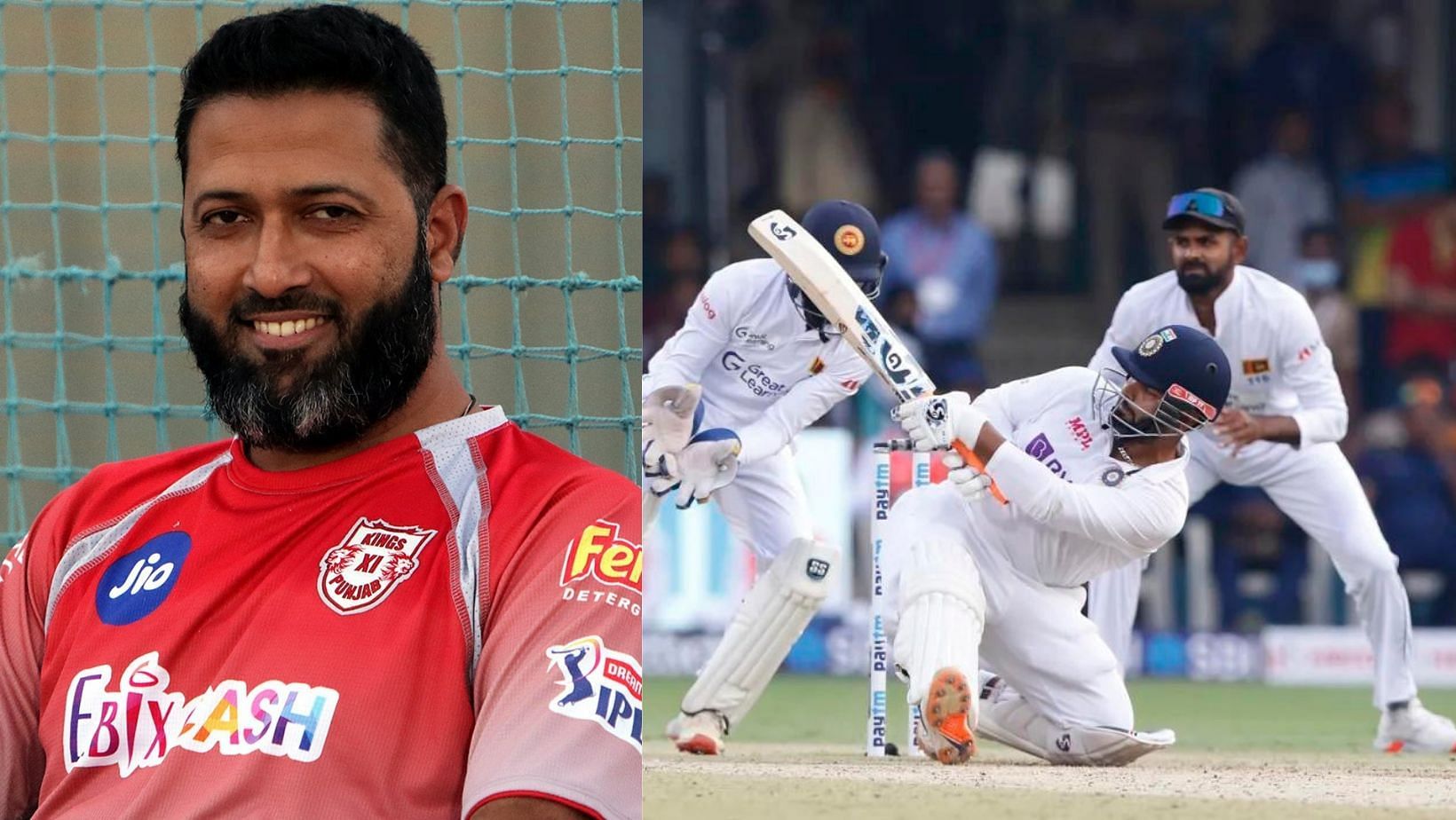 Wasim Jaffer was all praise for wicketkeeper-batter Rishabh Pant, who on Sunday broke Kapil Dev's 40-year-old record for the fastest Test fifty by an Indian. Jaffer lauded the youngster's maverick-like approach to batting, explaining how he isn't reckless but calculative with his aggression.
Batting in the second innings of the second India-Sri Lanka Test, Pant smashed his fifty off just 28 deliveries, hitting seven fours and two sixes. Dev had taken two more deliveries to score his fifty in the 1982 Test against Pakistan in Karachi.
Rishabh Pant's fifty was also special because it came on a Bengaluru pitch where most batters have struggled. The rank-turner has unpredictable bounce, with Pant's fifty being only the third of a match that is approaching a three-day conclusion.
Speaking to ESPNcricinfo after Day 2, Jaffer said:
"Looking at him, there's a method to what he does. He comes out and attacks the first few balls. Obviously, the team (opposition) expects him to do that, but he puts the (opposition) team on the back foot, and then he plays the waiting game and then surprises with his attacking shots. I feel sometimes we just see that Rishabh Pant only attacks and attack,s but I think there's a lot of method to it."
On the back of Rishabh Pant and Shreyas Iyer (67 off 87)'s knocks, India put up an impressive 303/9 in their second innings, setting an unlikely target of 447 for the visitors.
---
Surprised Hanuma Vihari didn't put Rishabh Pant's approach to play – Wasim Jaffer
When asked if Rishabh Pant's approach was the template batters should use on rank-turners, Jaffer replied in affirmative. He said that playing shots and the ability to put spinners off their lengths is the way to go about things.
The former opener expressed surprise that Hanuma Vihari, who came to bat at No. 3 and scored 35 off 79 in the second innings, didn't use Pant's template. Jaffer said:
"I think so. I think on this kind of pitches you are expected to play a lot more shots and that's what we expect from him. He comes ou,t attacks the first few balls, puts the spinners on the backfoot. Then the spinners are scared to bowl fuller and then he waits on the backfoot and scores a lot on the square of the pitch."
Jaffer added:
"We see a kind of pattern to his batting, and he makes the most of it. He's got shots all over the ground as well. And on this kind of pitches, you'll see him reverse sweeping, and other different shots that he's got himself prepared to play. That's probably the right way."
He concluded:
"I was surprised Vihari didn't put this approach to play. I expected him to also bat a little more positively because on this kind of pitches there's one ball which has your name on it… I think when Virat came in, then you saw the batting took a little bit of force but before that there wasn't that kind of a thing. Rohit, obviously, started aggressively, but I was surprised with Vihari's approach. He should have been a little more positive."
Sri Lanka lost opener Lahiru Thirimanne before stumps, reaching the close of play at 28-1. The Test will resume at 2:00 PM IST on Monday.
---
The IPL 2022 schedule and the list of IPL teams is available here, click to view.