Sports
"There's levels to this"- Paddy Pimblett expects a "breakout performance" against Jared Gordon at UFC 282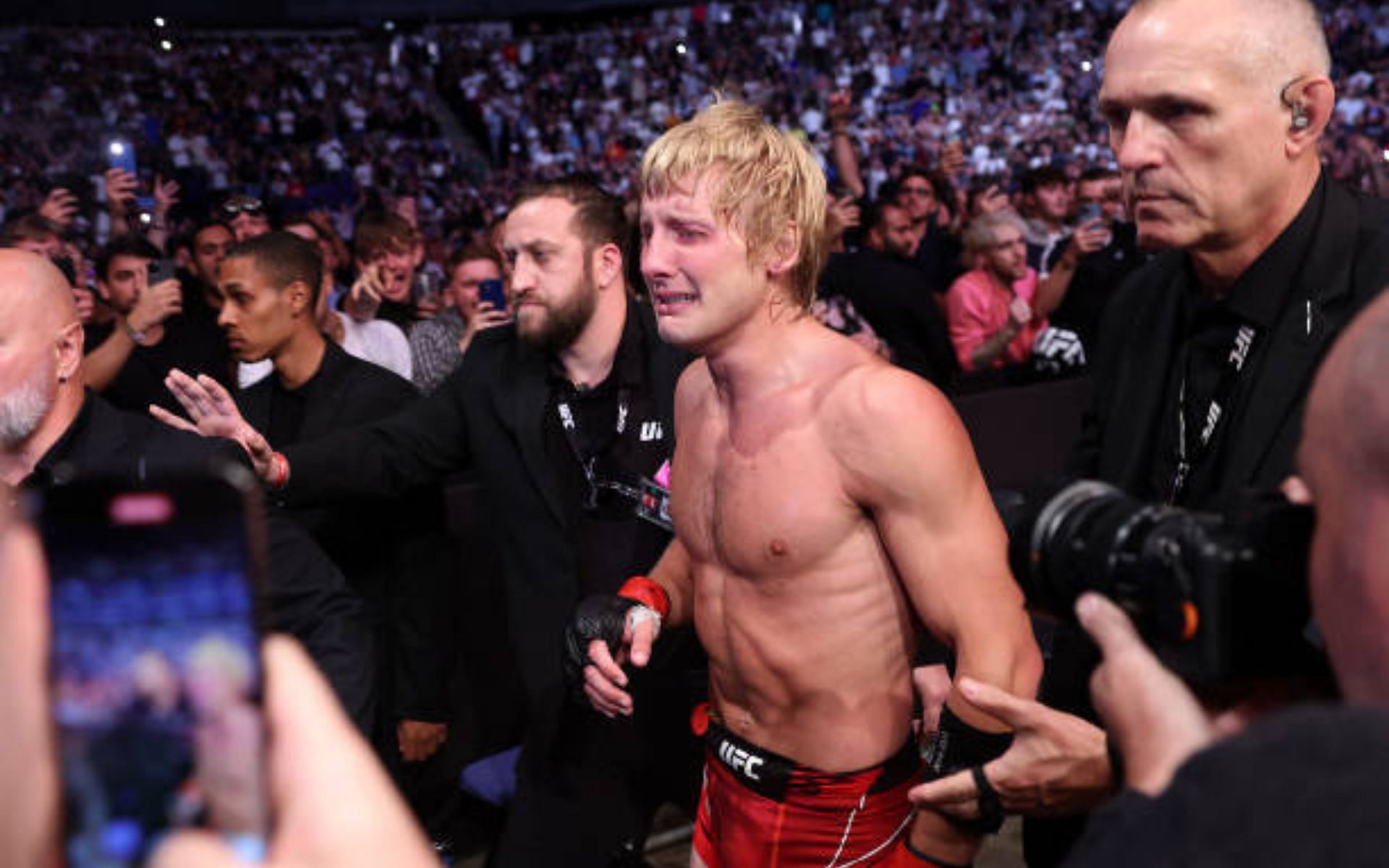 Paddy Pimblett has quickly become one of the fastest rising stars in the UFC. The unranked lightweight will face Jared Gordon in the co-main event of UFC 282, marking his first appearance on a pay-per-view card. Pimblett recently shared his expectations for the upcoming bout.
Speaking to UFC Hall of Famer Daniel Cormier, Pimblett was asked about his opponent, stating:
"I'm going to be champ one day, and the lonely person he's fought that ended up becoming champ finished him with a knockout in the first round so I'm coming in to do the same thing. I really respect Jared as a human being and as a fighter. I think he's a great man, he's an inspirational person, proper motivational person, he does so much for his community, but there's levels to this, and he's not on my level."
Pimblett doubled down, adding:
"There's levels to this game. I've got better striking, better jiu jitsu, better wrestling, more heart, I'm tougher, I can take a better punch. I don't see anywhere where he troubles me. I think this is going to be me breakout performance where people actually go, 'oh, this kid's for real' because people still talk s**t about me. No one respects me, which annoys me."
Pimblett enters UFC 282 with three finishes, one via knockout and two via submission, in three UFC fights. He has earned a Performance of the Night bonus each time he has stepped into the UFC octagon. Pimblett will look to continue that success this weekend.
Watch Paddy Pimblett discuss his expectations for UFC 282 below (starting at the 5:24 mark):
---
Paddy Pimblett not concerned with getting his Twitter back
Paddy Pimblett has been without his Twitter account for quite some time. While he encountered the same issue on Instagram, his account is now active, boasting 2.3 million followers. During his media day appearance for UFC 282, the rising star was asked if he would attempt to get his Twitter account back with Elon Musk now atop the company. Pimblett responded:
"Nah, I don't want Twitter back, lad. Twitter's a cesspit. Twitter gets me in trouble. People interpret things that I say and twist it and make it sound like I've said something I haven't and make me look bad when I've never said any of those things. People just misinterpret what I say on purpose to make me look bad."
Despite previously lobbying for his account to be re-activated, Pimblett appears to have moved on. It is clear that the ban has not affected his stardom.
Watch Paddy Pimblett discuss getting his Twitter account back below (starting at the 0:25 mark):