Sports
"There's not much success stories when people jump the line" – Leon Edwards weighs in on Sean O'Malley potentially jumping line to get a title shot following Petr Yan clash at UFC 280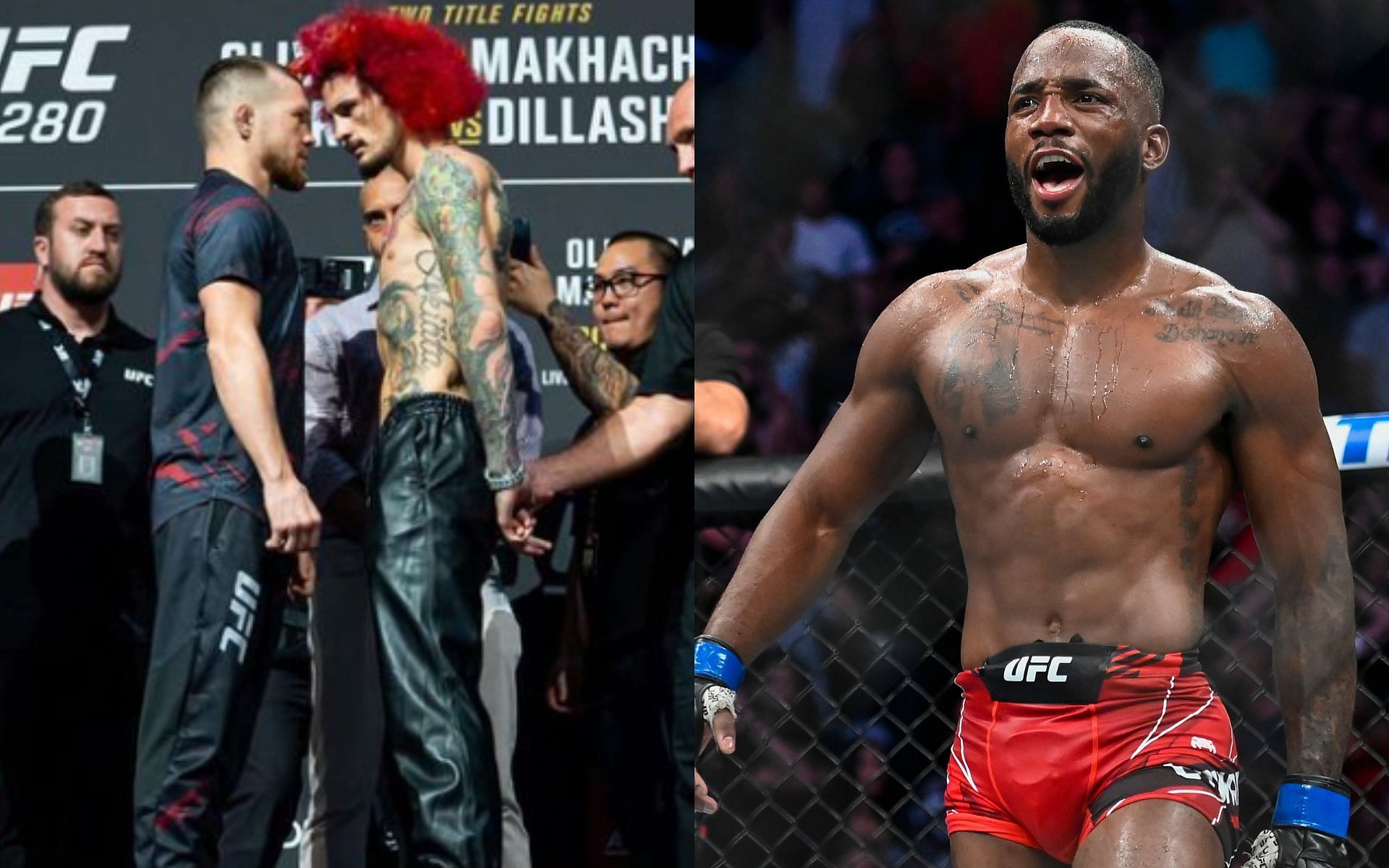 UFC welterweight champion Leon Edwards is skeptical of Sean O'Malley's chances if he jumps the line and earns himself a bantamweight title shot.
The No.11-ranked 'Sugar' faces his biggest step-up in competition yet at UFC 280 when he enters the octagon against Petr Yan. 'No Mercy' is a former champion of the division, narrowly losing out on reclaiming his title in a split-decision loss to Aljamain Sterling earlier this year.
While many consider the fight against Yan perhaps too early in Sean O'Malley's career, Edwards believes the 27-year-old has the skillset to not only defeat the Russian fighter but also challenge for the title. 'Rocky', however, feels that MMA is an unforgiving sport and there isn't always success for young guns jumping the line:
"I feel if he can go out there and get the job done, then you deserve to be there, but there's not much success stories when people jump the line that fast. I think he has the skillset to go out there and do well you know. I'm looking forward to the fight… It's the inches that make the big difference… From watching Sean O'Malley's tapes, he's got that right now and I'm excited to see him test himself."
Catch Leon Edwards' comments at the 22:00-minute mark:
---
Chael Sonnen believes Sean O'Malley must win the first round to have a chance in defeating Petr Yan
Chael Sonnen has made a bold claim in regards to Sean O'Malley's chances against former champion Petr Yan. 'The American Gangster' has backed O'Malley to come out of the gates flying and insists he must do so to cause Yan problems.
The UFC 280 bout between 'Sugar' and 'No Mercy' is scheduled for three rounds on the main card. Yan has been criticized previously for starting fights slowly and taking time to figure out his opponent, a tactic that could backfire in a three-round fight.
According to Sonnen, O'Malley will have to take advantage if the Russian starts slowly. In a video uploaded to his YouTube channel, Sonnen said:
"Sean O'Malley had better win the first round. Oh, and by the way, he should be able to. If he truly understands the sport, which is 'I touch you and you don't touch me' and he goes out and he puts that pressure on Yan, it can be very problematic for Yan and I don't think that Yan would dispute that."
'The American Gangster' added:
"Sugar Sean, I believe, has the skills to win all three rounds… He's going to have to do multiple things. Sugar Sean isn't just going to have to go out and out-kickbox Yan… If Sugar Sean's going to win this fight, he's going to have to win it in the stand up."
Catch Sonnen's video here: