Sports
Twitter explodes as Casemiro salvages last-gasp draw for Manchester United at Chelsea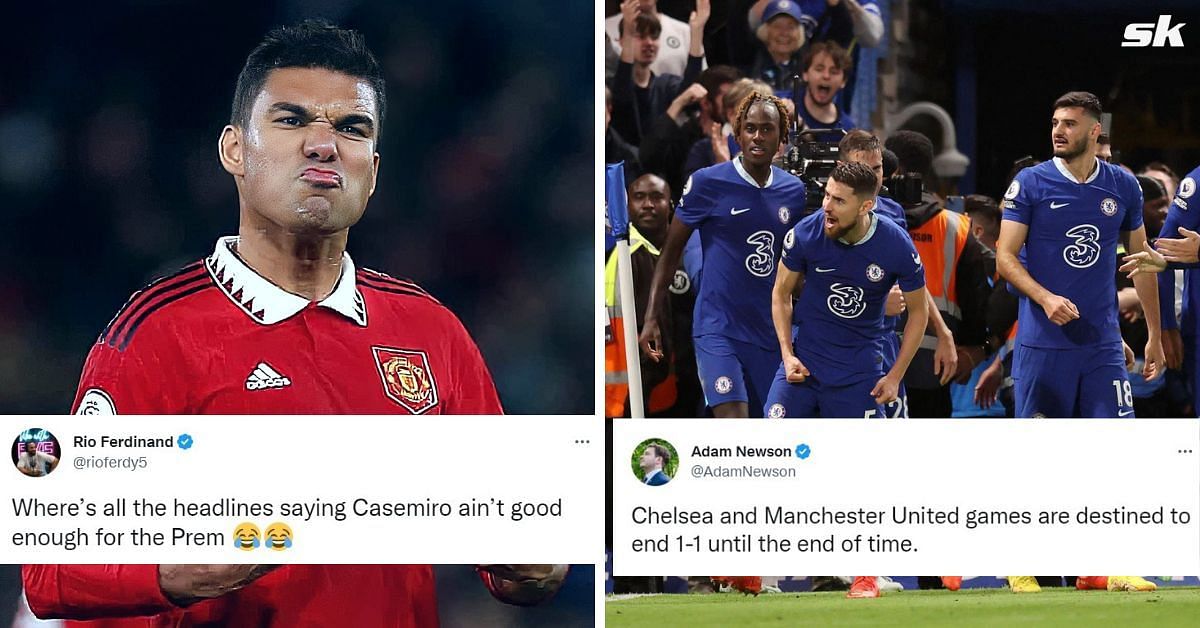 Football fans went berserk on Twitter as Casemiro salvaged a last-gasp draw for Manchester United in their Premier League clash against Chelsea at Stamford Bridge.
The Brazilian midfielder scored in the fourth minute of injury time today (October 22). This came after Jorginho had put Graham Potter's side in front in the 87th minute as he converted from the penalty spot.
It was a match where Manchester United were arguably the better side but wasteful in front of the goal. However, Chelsea finally got the breakthrough after Scott McTominay fouled Armando Broja in the box.
Jorginho converted the penalty to give the hosts the lead.
However, a late surge from the visitors saw Casemiro meet a Luke Shaw cross to score despite Kepa Arrizabalaga getting his hand to it.
Here are some of the best reactions from Chelsea and Manchester United fans across Twitter:
The Blues now have 21 points from their first 11 games of the season and are fourth in the table. The Red Devils, meanwhile, have 20 points on the board after 11 games so far this campaign.
---
Christian Pulisic on Graham Potter ahead of Chelsea's clash against Manchester United
Chelsea attacker Christian Pulisic recently shared his experience of playing under Graham Potter ahead of the clash against Manchester United.
While speaking to the club's official website, the American said:
"It's been really positive, We've seen some good results and some very positive things that we can take forward and continue to push this season. Whenever there are adjustments in the game, we just have to give our best in whatever position, whatever formation and with whatever we're doing. It's just about sticking together as a team. That's our number one message – fighting to win the game together."
He further shared optimism about the progress they have made under Potter and how they can push to get even better. Pulisic said:
"We're not far off at all. In recent weeks, we've made a lot of changes to put ourselves in a good position and the results have started to come with the performances we've put in regularly. It's about being consistent now and continuing that."
He added:
" The way we're moving now, there's only good things to come so we'll just continue with this mindset. It's what this club does well and continues the fight to win trophies. We're keeping that same mentality."
He further added on what Potter has changed in the team's training.
"The number one thing is we're training in bigger spaces now, which is a bit more like the game, That means some longer runs and that's the number one thing I'd say I've noticed."
Pulisic has registered one goal and one assist in 11 matches in all competitions for Chelsea this season.