Sports
Vans Old Skool Bolt sneaker collection: Release date, price, and more details explored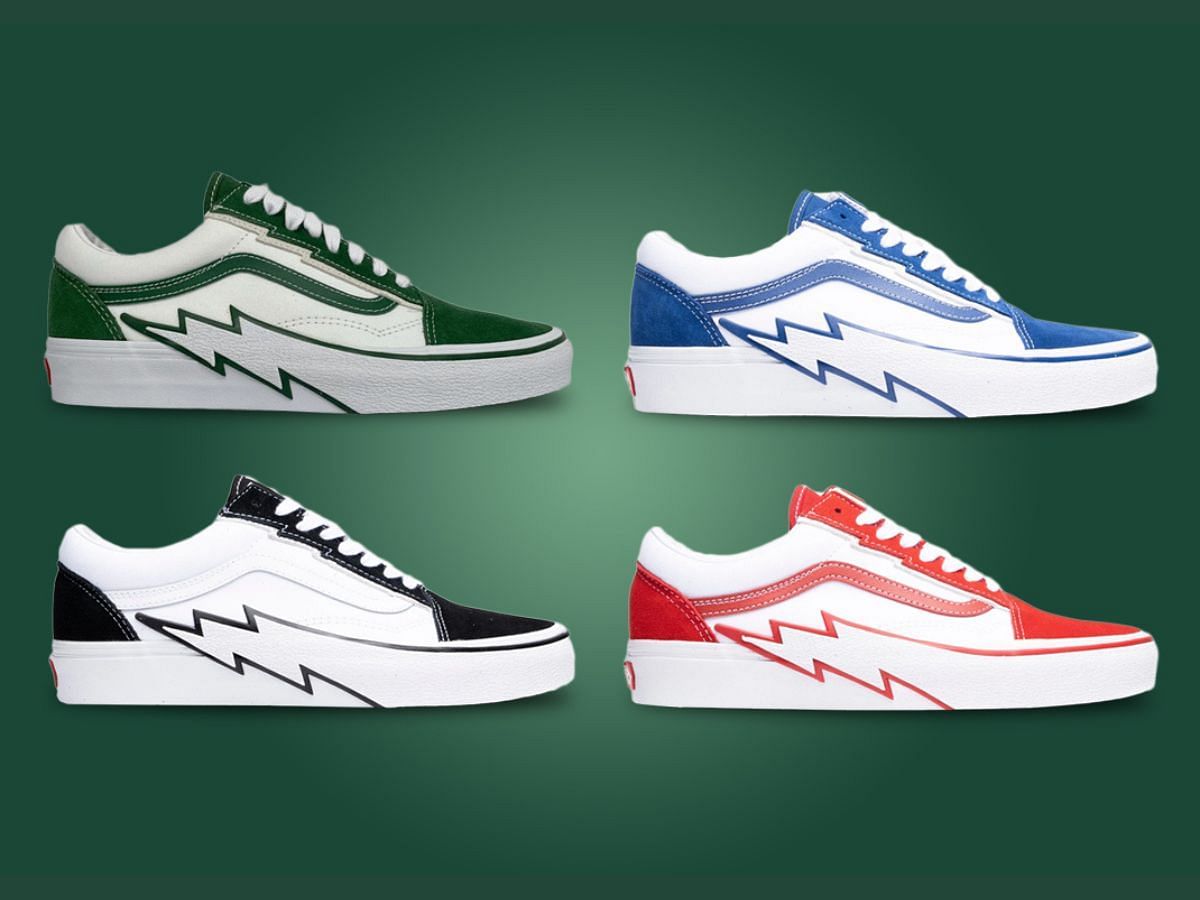 The American juggernaut Vans recently debuted its all-new Vans Old Skool Bolt sneaker collection. This lineup offers four classic colorways: Red, Green, Black, and Blue of the silhouette.
The newly launched Vans Old Skool Bolt footwear collection entered the sneaker market on March 14, 2023. These shoes are priced at $75 for each pair. Currently, interested readers can easily avail of these from the online locations of Oneness. Following this, a wider release is anticipated in the coming weeks of 2023.
---
Vans Old Skool Bolt shoes are offered in four colorways with a common true white base
Vans, the pioneering action sports company, has helped to establish fashion, support originality, and provide practical, protective footwear for offbeat sports. The "#36," often known as the Old Skool, was one such design. The shoe debuted as the company's first skate model with leather panels in 1977. The Old Skool has featured numerous color schemes and materials over the years, but its overall design has remained unchanged since the late '70s.
The Vans Old Skool is one of Vans' most recognizable footwear designs, and thanks to its straightforward design, it goes with practically everyone's wardrobe.
Late in 2016, millennial fashion gurus Ian Connor and Noah Stutz started to envision a pair of Vans Old Skools without the jazz stripe and instead with a lightning bolt on the sides. Although the design wasn't an official partnership with the California establishment, it immediately gained popularity among the crowd and helped them launch the Revenge x Storm brand.
Many copies of this simple yet efficient design have been made throughout history, but none have ever achieved the popularity of Ian Connor's Revenge x Storm. Due to marketing and legal concerns, the first iterations of the shoe, now known as the "Classic Plus," were made in small quantities.
As its popularity subsequently waned as fashion trends changed, its most striking feature—a lightning bolt in place of the typical Vans Jazz Stripe—became a symbol of streetwear culture. Years later, Vans is attempting to revive the Vans Old Skool with the Vans Old Skool Bolt, which gives the silhouette a lightning bolt feature.
The sneaker, shown here in four different colorways so far, maintains its basic form by adding a vulcanized rubber section that extends in the shape of a lightning bolt from the sole to the top.
The toe boxes, eye stays, and heel counters all have piping around them that complements the suede panels of the top for each individual colorway (so far seen in "Green," "Navy," "Red," and "Black"). The Jazz Stripe design is still visible and perched above a blank canvas.
The white vulcanized rubber midsole with a red Vans logo tag on the heel and a gum rubber outer sole unit completed the look.
---
Don't miss out on the newly launched Vans Old Skool Bolt shoe collection. Get your favorite variant before they stock out.