Sports
Watch: LeBron James sums up LA Lakers' 3-pt woes with an ill-advised shot attempt from the logo with 13 seconds left on the shot clock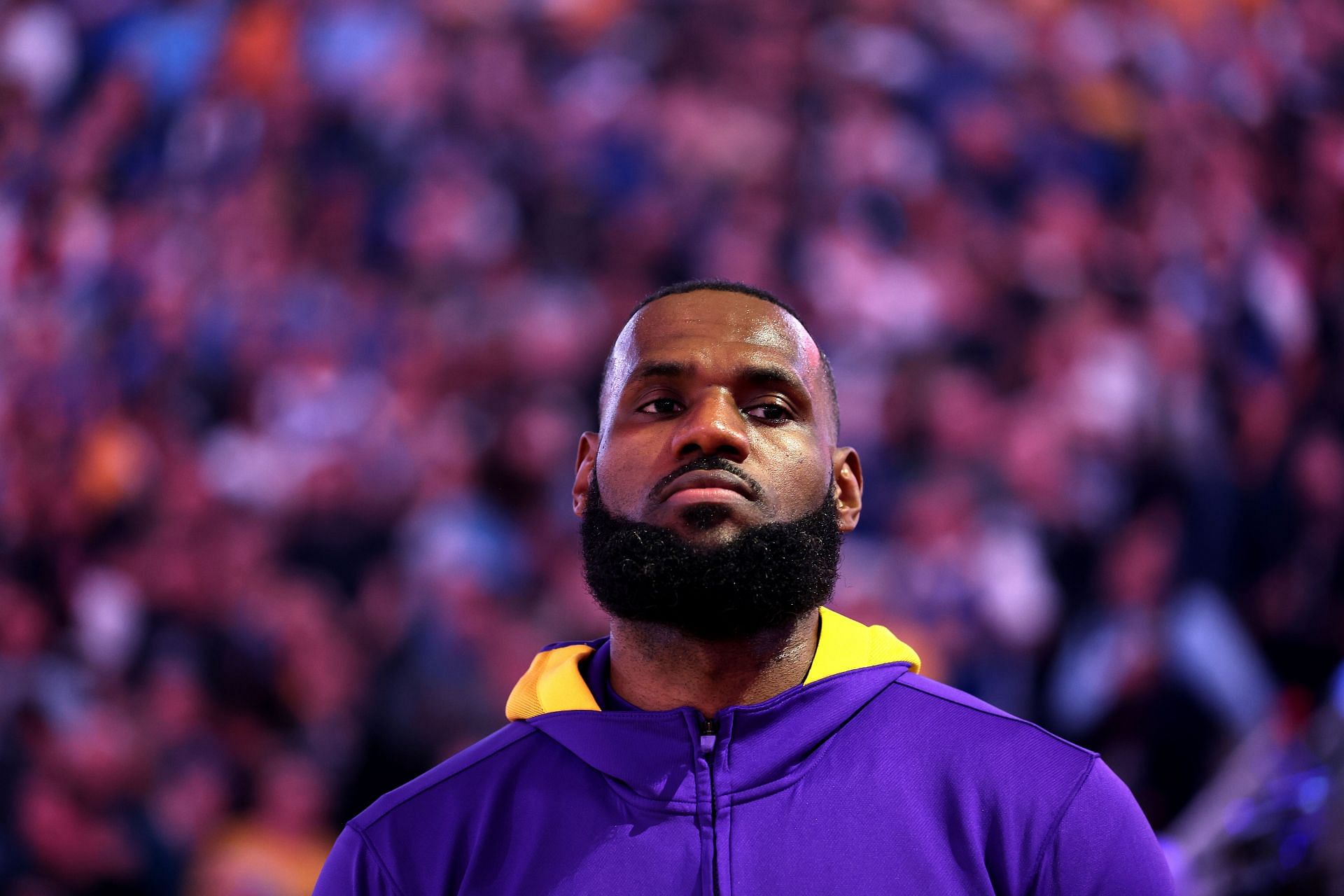 The LA Lakers continue to struggle with their shooting. That even includes superstar forward LeBron James. Los Angeles has gone on to lose their first three games of the season and desperation is starting to kick in.
During those games, Los Angeles has gone on to shoot 21.2% from three-point range as a team. The hope was that the 2022-23 season would see the Lakers start out strong. Instead, the team finds itself winless before a grueling stretch of upcoming games. Four of the upcoming opponents feature teams that were in the NBA playoffs last season.
One of the most eye-opening losses as of late came recently against the Portland Trail Blazers. The Lakers went on to lose by a final score of 106-104 at home. The loss continued to showcase that the team's shooting struggles have become an issue. During a specific play, LeBron James shot a three-pointer from extended range before airballing with 13 seconds left on the shot clock.
---
LeBron James and LA Lakers prepare for daunting stretch of games
The LA Lakers were hoping to start off the 2022-23 season on the right path. Instead, the team has found itself in desperation mode early on. After three straight losses to start out the season, the Lakers will face an uphill battle.
Los Angeles will hit the road for their upcoming games, featuring matchups against the Denver Nuggets and Minnesota Timberwolves. After that, they will welcome both the Nuggets and New Orleans Pelicans at home.
If the Lakers aren't careful, they could find themselves struggling to pick up any wins in the opening month of action. One of the biggest areas of concern for the team has been their shooting so far this year.
That's even included superstar LeBron James. The statistics on paper look impressive for the 37-year-old forward. James is currently averaging 27.3 points, 11.0 rebounds and 7.3 assists per game. At the same time, LeBron is also shooting 47.7% from the field and just 25.9% from three-point range.
To make things even more discouraging, fellow superstars have also struggled with their shooting. Superstar big man Anthony Davis has gone on to average 24.7 points and 8.0 rebounds per game. But he's also shooting just 20.0% from three-point range.
The Lakers are going to need to find a way to get their offensive game going in a hurry. If they don't, they will find themselves at risk of falling down the standings in the Western Conference. With the amount of talent in the Western Conference, it could become too big of a hole to climb out of.
Edited by Hans Themistode