Sports
"We still haven't reached a stadium in which there is a full day off, he is just wired that way": Novak Djokovic's coach Goran Ivanisevic marvels at Serb's intensity in practice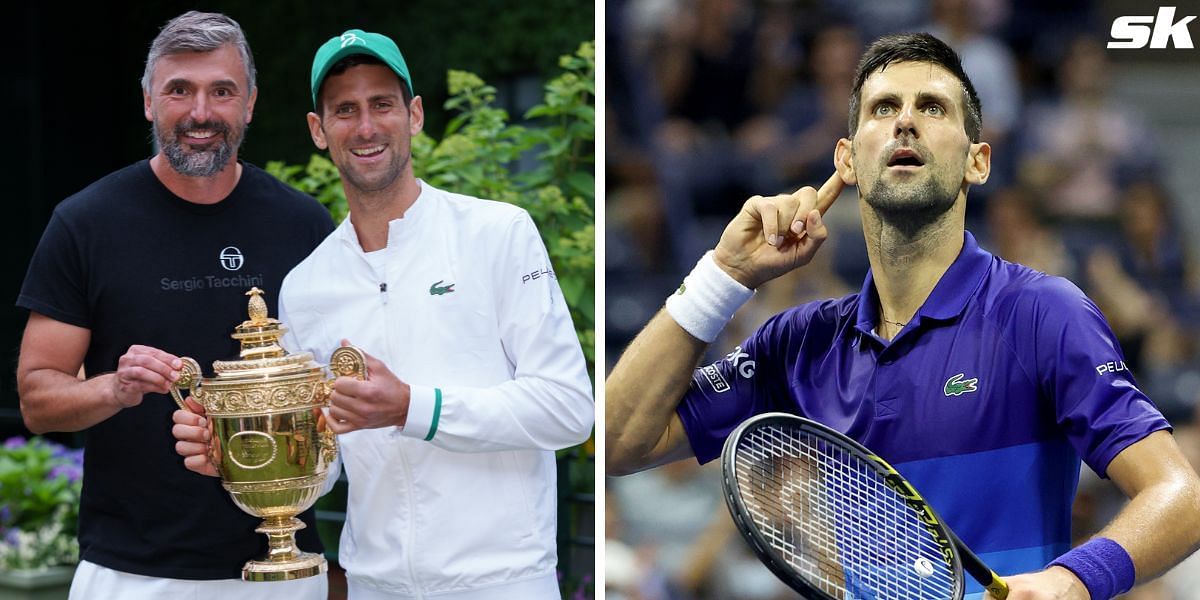 Novak Djokovic is one of the fiercest competitors on the tennis court, but does he bring the same intensity to his practice sessions? According to his coach Goran Ivanisevic, the answer is a resounding yes.
Speaking in a recent interview with Tennis Majors, Ivanisevic discussed how the Serb doesn't ever take a complete day off, especially in the middle of tournaments.
The Croat admitted that he has been trying to find the right balance for the 22-time Grand Slam champion. However, he stated that Djokovic would always bring up something he wanted to work on, begging that he would just do it "for a little while."
The former Wimbledon champion was of the opinion that his protege would never change his habit either, stating that he was just wired with that champion mentality.
"Perhaps when he is relaxing with his family. But at the tournaments and around tournaments… If we agreed that we would take a day off, [Novak Djokovic] is always like 'Oh, let's just do a bit of this,' or 'I will go do that just for a little while,' so in the end it's not a day off at all," Ivanisevic said.
"We are searching for the right balance, but we still haven't reached a stadium in which there is a full day off. I don't think it will happen either, he is just wired that way," he added.
Goran Ivanisevic recalled one incident in particular from Djokovic's stint at the recently concluded Dubai Tennis Championships. The World No. 1, training with Felix Auger-Aliassime, became increasingly frustrated with how hard it was to return to the Canadian's serve, never minding that he was serving at speeds of 220 km/hr into the corners.
Despite Ivanisevic telling him that it was okay, the 35-year-old could not accept that shortcoming — a testament to who he is and how he has managed to win 22 Grand Slam titles.
"In Dubai, he was in practice with Felix (Auger-Aliassime). I mean, the guy was serving 220 km/h into the corners, two people would barely return those serves, and Novak misses a few returns even though guessed the right side," Ivanisevic said.
"And then it starts. He's asking 'Why?; and stating 'Something is off,' but you see, that's the interesting part of practice – he always challenges me to find something and that makes me a better coach.
"Sometimes you have to tell him: 'OK, but that was a 220 km/h serve on the line, it's hard to return it.' It's difficult for him to accept that, but it's good that he is like that – that's why he is who he is and has 22 Grand Slam titles to his name."
---
Goran Ivanisevic hopeful of seeing Novak Djokovic play the 2023 US Open
Goran Ivanisevic also touched on Novak Djokovic's trip to the United States in the second half of the season.
The Serb will not be undertaking the same trip for the upcoming Sunshine Double due to vaccine mandates. However, with the ban on unvaccinated foreigners set to be lifted in May, his coach is hopeful of seeing his ward compete in the US Open and the preceding lead-up tournaments.
"He has a strong desire to play in the U.S. this year, and the good thing is that it seems that the rule preventing him from entering will be abandoned in May," Ivanisecis said.
"If that will be the case, Novak [Djokovic] should be able to play the more important part of the year in the States: the US Open and the tournaments before New York."