Sports
"We're building up a real good bank of fast bowlers" – James Anderson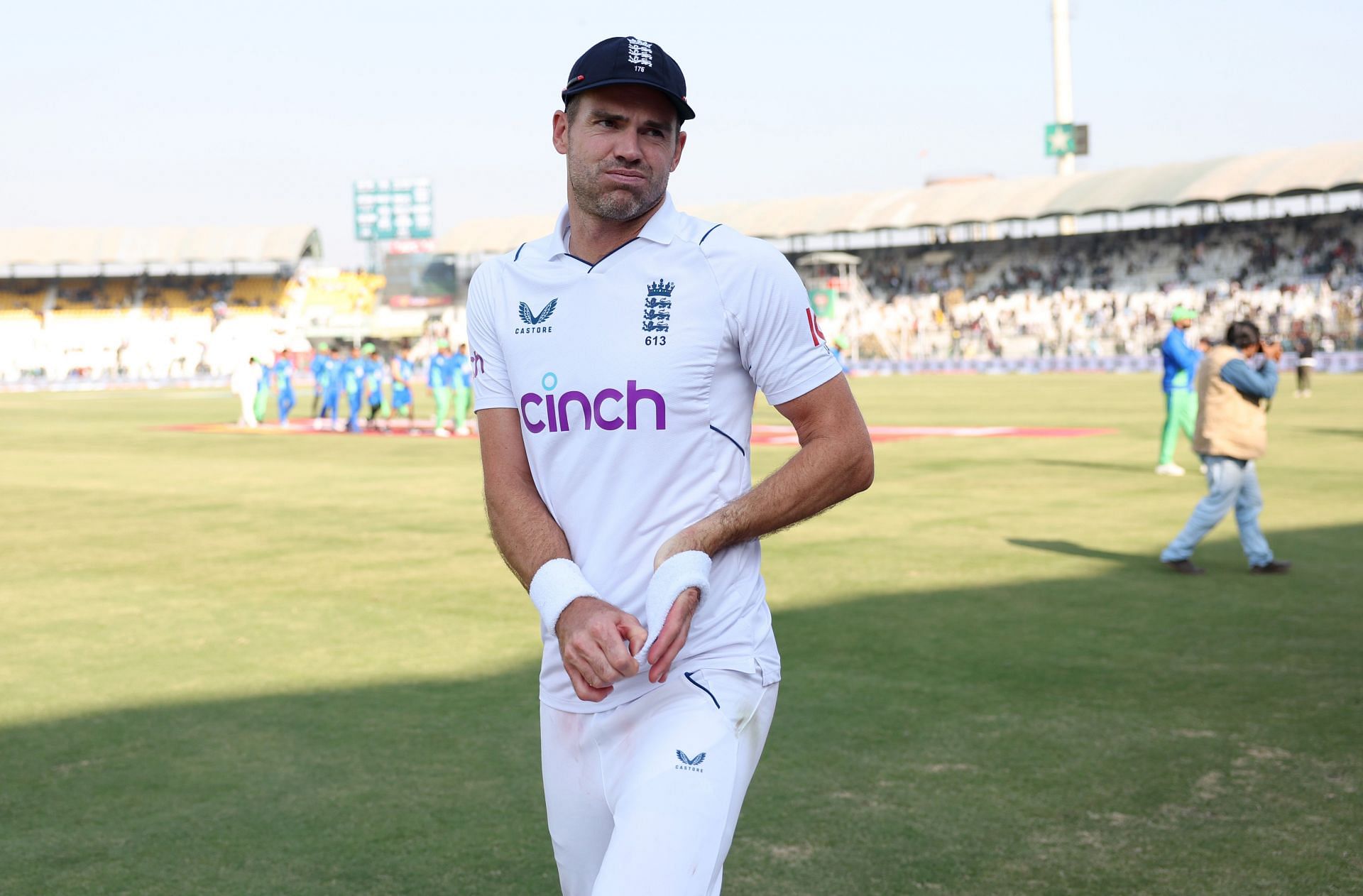 Veteran England seamer James Anderson reckons they have the bowling attack to succeed in any condition in the world. The 40-year-old observed that England have a great fast-bowling unit that motivates each other to do better.
While England's seamers are undoubtedly incisive in helpful conditions, they also flexed their muscles on lifeless pitches in Pakistan. The likes of Mark Wood, Anderson, and Ollie Robinson played critical roles to fashion a 3-0 sweep.
Speaking to Sky Sports ahead of the first Test against New Zealand, Anderson feels having Stuart Broad, Olly Stone, and Matthew Potts back in the squad showcases England's depth in the fast-bowling unit. The Lancashire seamer conceded that everyone is fighting tooth and nail for spots.
"To be able to bring these guys back into the squad after having Mark Wood in Pakistan, and with Jofra getting back fit, it feels like we're building up a real good bank of fast bowlers that will be able to win games in any conditions anywhere in the world. I think whether they're young or old, guys always keep you on your toes. I mean Broady's keeping me on my toes, we're pushing each other in the nets all the time."
He reserved special praise for Ollie Robinson, revealing how much they hate facing the towering seamer in the nets.
"At the minute, Ollie Robinson is probably one of the best bowlers in the world for me. He just doesn't miss, can swing it both ways, nips it, gets bounce – he's comfortably the one bowler that the guys don't want to face in the nets here. Everyone keeps you on your toes and it keeps those standards really high."
Robinson marked his return from a long-standing back injury in the home series against South Africa, taking 12 scalps in two Tests. The right-arm seamer also picked up nine wickets in the three-Test series against Pakistan.
---
"They're plasticky, don't shine, don't scuff up to get reverse" – James Anderson on pink ball
Anderson shared Robinson's sentiments that Test cricket should only be played with the red cherry as the pink balls aren't 'well-constructed' ones. He stated:
"The ones here don't feel like a well-constructed ball. They're plasticky, don't shine, don't scuff up to get reverse. I love the red ball and I think that's how Test cricket should be played. I'm old and a traditionalist I guess, but it's not something you really look forward to, a day/night game. I don't know who benefits from it."
England haven't won a Test series in New Zealand since 2008 and lost 1-0 when they toured in late 2019.
Edited by Sankalp Srivastava