Sports
What happened to Lamar Jackson? Ravens QB's playing status for Week 14 vs. Steelers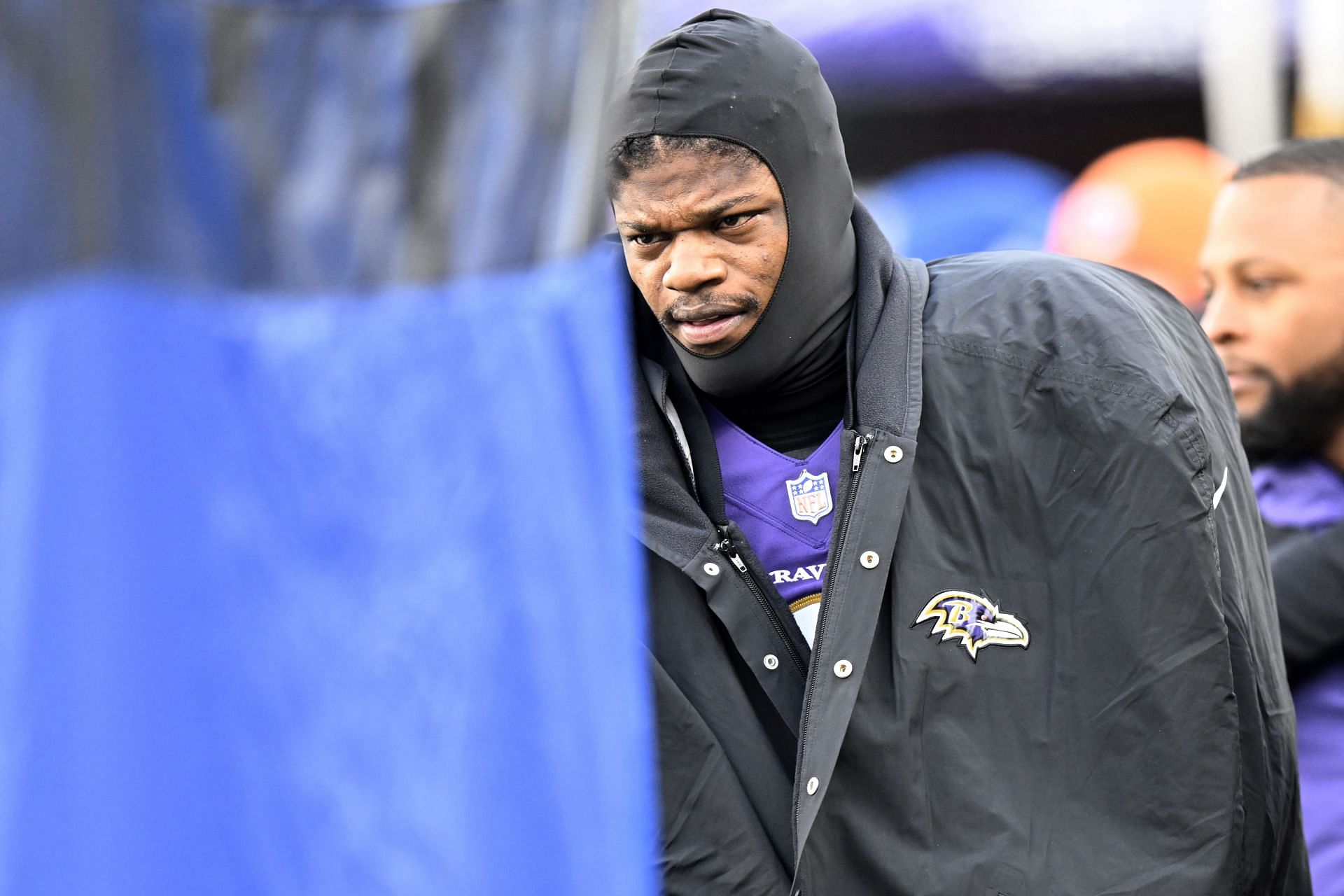 Lamar Jackson left Sunday's contest with the Denver Broncos in the first half. After a few relatively unsuccessful drives, the quarterback left with a knee injury. He was questionable to return, but ultimately did not see any more game action after that.
Backup Tyler Huntley was ineffective as well. Though he did score the game-winning touchdown, they were unable to move the ball for most of the game with Huntley in.
The win kept them tied atop the AFC North, but with a key divisional matchup with the Pittsburgh Steelers on tap for Week 14, will they be forced to turn to the backup once again?
---
Will Lamar Jackson play in Week 14 against Steelers?
Since he wasn't immediately ruled out for the game, Ravens fans had hopes that he would return, or that he'd be back soon. According to Adam Schefter, that may not be possible, though.
Schefter is reporting that the Ravens' star has been diagnosed with a sprained PCL. All things considered, it's not a debilitating knee injury. However, it will more than likely cost him the next game against Pittsburgh.
It may cost him a couple of games after that, too. It can last up to three weeks, which could be brutal for the Ravens division title hopes.
They'll turn to Huntley for the Steelers game in all likelihood, though head coach John Harbaugh refused to rule Jackson out entirely. He might play, though with a less-than intimidating opponent on the schedule, the Ravens may want to play it safe.
The quarterback will enter free agency at the end of this season, so this injury can only hurt his contract total. Missing games isn't something he does often, but he loses the ability to make himself look better and thus raise his price.
He infamously turned down a nice contract in the offseason and bet on himself. Being injured, even if for just a few games, won't improve his bet.
Additionally, if he's out for a while and the Ravens stumble and even miss the playoffs as a result, Jackson won't be able to win there and raise his price even further.
Edited by Zachary Roberts