Sports
When it comes to load management, Steph Curry says it's not the players who want it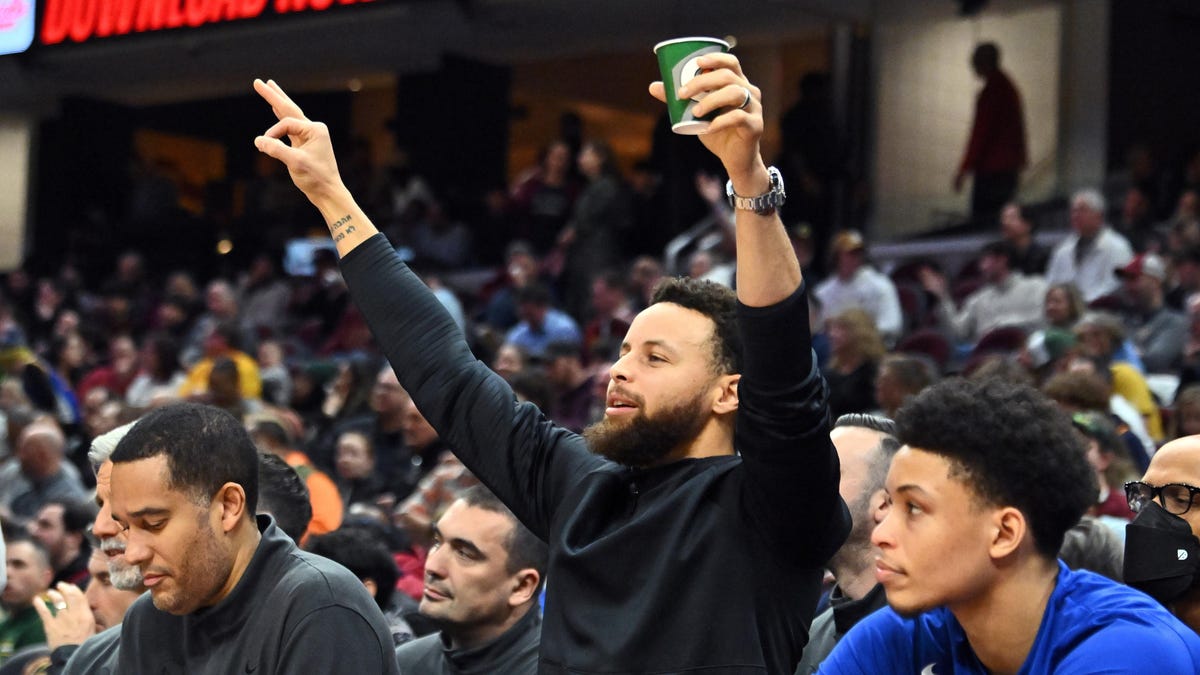 The gentrifiers of Brooklyn caught a raw deal on Monday night. The Los Angeles Lakers are in New York on a back-to-back, meaning that LeBron James and Anthony Davis were only going to play one game. People who purchased tickets for the Brooklyn Nets game received the short end of the load management stick. It's the same end of the stick attendees of the Golden State Warriors and Cleveland Cavaliers' most recent matchup were stuck with on Jan. 20, when Stephen Curry and several other Warriors' starters did not play.
Load management is a bummer for the fans, especially when they want to see players on teams that only visit once per year. All NBA teams take road trips, and a back-to-back will likely be on the schedule during that period. Most star players do not dress for both of those games. Following the Warriors' 128-120 win against the Oklahoma City Thunder, Curry reminded those who have a problem with players resting that the people in the jerseys and shorts don't make the decision on when they're out of the lineup.
Steph Curry on load management
"I campaign to play every game," Curry told the media. "That's the misconception about load management. It's never the player that's saying, 'Hey, I wanna sit.'"
That is most certainly a message that Charles Barkley, Stephen A. Smith, Chris "Mad Dog" Russo, Mike Greenberg, or anyone who has an issue with players missing a few games in which they might be healthy enough to play should hear. Barkley has recently been the most outspoken when he said on Sirius XM Radio's NBA Today that he wants the owners to "put their foot in [the players'] asses in this next CBA."
G/O Media may get a commission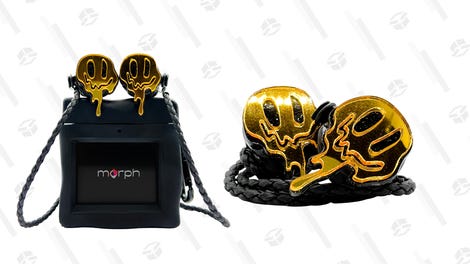 morph audio
Morph Earphones
SWAPPABLE FACEPLATES
Each set of Morph Earphones is crafted as a wearable street fashion accessory, as they come with swappable faceplates that you can switch out to change up your look at will. Choose from everything from trippy smileys to sakura blossoms and much, much more.
Sir Charles' ire shouldn't be directed at Curry or anyone else. The person who makes that call for the Warriors is Health and Performance Director David Taylor.
Draymond Green's thoughts
"We have the best science guy in the game in Dave Taylor. Why would we ignore him?" Draymond Green said to Fox Sports' Ric Buecher. "There are guys who played in this league who tried to play all 82 games who can't walk anymore. So, toughness is what you make of it."
Do people really believe that four Warriors starters met privately and decided not to play in Cleveland, or that Davis and James did the same on the flight to New York, or that Manu Ginobli, Tony Parker, and Tim Duncan all elected not to play on a TNT Thursday night in 2013?
These are decisions made by the coaches, player personnel, and training staff. People who are familiar with Larry Bird's back going out on him before he played 10 NBA seasons. They remember Barkley's knee problems in the mid-1990s. Isiah Thomas ruptured an Achilles tendon in 1994 and retired after 13 seasons. Kevin Durant ruptured an Achilles in his 12th season and averaged a shade under 30 points per game in his 14th.
Extending careers
Players' careers are being extended and championship windows are staying open longer. The Warriors won their first title with Curry in 2015, and fifth championship in 2022. Hell, the San Antonio Spurs won their first championship in 1999, and their fifth title in 2014. Celtics' fans loved watching Bird dive into the stands for loose balls every night, but they probably would have preferred him to be healthy in the early 1990s, and the Celtics competing against the Chicago Bulls for NBA Championships.
The NBA is a grind and it's getting more and more physically taxing every year. Players are coming in with significant mileage on their bodies from rigorous AAU and foreign professional league schedules. Now they fly to 29 other cities and have to guard Nikola Jokić on the break and in the paint.
For those who buy individual game tickets to NBA games, yes it will continue to be a letdown when management sits the best players down but things could be worse. You could be a Denver Nuggets fan in Colorado. Your favorite team has the best record in the Western Conference, but like most cable subscribers in the state, you are an Xfinity customer and therefore have no access to the channel in which the games are aired.
Success for the business will always be prioritized over day-to-day consumer satisfaction. So those of you who buy tickets on a load management day, feel free to be upset. Just make sure you're angry at the correct people. The same decision-makers in other industries are enjoying record profits while your egg prices are rising.