Sports
Which overseas leagues has P.J. Tucker played in? All you need to know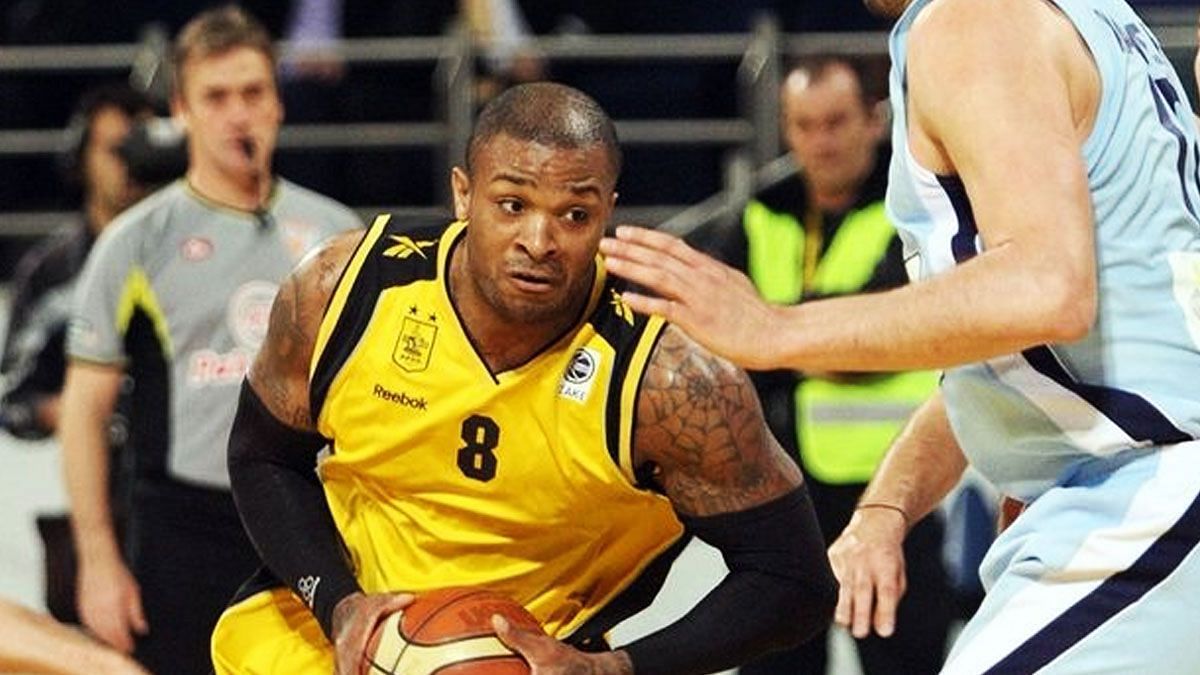 Philadelphia 76ers veteran forward P.J. Tucker has carved out a very successful 12-year NBA career since being drafted 35th by Toronto in 2006. Tucker is known as one of the most reliable 3-and-D forwards in the entire league and has become an elite corner 3-point shooter.
However, Tucker's NBA success was not a sure thing early on in his career. In fact, Tucker even had to take a five-year detour overseas from 2007 to 2012. So on that note, here are all the overseas leagues that P.J. Tucker has played in throughout his professional basketball career.
During his rookie season with the Toronto Raptors in the 2006-2007 season, P.J. Tucker only played in 17 total games. Tucker averaged just 1.8 points and 1.4 rebounds per game on 50.0% shooting. He spent most of his time in the then-NBA Development League with the Colorado 14ers.
Following his lackluster rookie season, Tucker was waived by the Raptors after playing just 83 total minutes. He then played for the Cleveland Cavaliers in the 2007 Summer League before accepting his first overseas offer.
Tucker played the 2007-2008 season with Hapoel Holon in the Israeli Basketball Premier League. Tucker won the MVP award there and led his team to the 2008 championship where he also won the Finals MVP.
From 2008 to 2010, Tucker then played with BC Donetsk in the Ukrainian Basketball SuperLeague. During the 2008-2009 season, Tucker led the team to a third-place finish in the league. He was also named an All-Star.
In 2010, Tucker was forced to return to play in Israel as Donetsk went bankrupt and suspended play to end the 2009-2010 season. Tucker signed with Bnei HaSharon for the remainder of the season.
In the 2010-2011 season, Tucker then signed with Aris B.C. in Greece's Basket League. However, Tucker was waived before the end of the season. So in 2011, Tucker signed in Italy with Sutor Basket Montegranaro in the Promozione for the remainder of the season.
Finally, in the 2011-2012 season, Tucker played for Brose Bamberg in Germany in the Basketball Bundesliga League. Tucker helped lead the team to the 2012 championship where he also won the Finals MVP award.
All of these international experiences culminated in Tucker returning to the NBA in the 2012-2013 season as a member of the Phoenix Suns.
For more on P.J. Tucker's overseas career, click here.
---
P.J. Tucker's NBA return
As for P.J. Tucker's return to the NBA, it wasn't an easy decision. Tucker had grown accustomed to being a star overseas and knew he would be a role player once he returned to the NBA.
"It got to the point where I was good and really liking it overseas. I had to make a tough decision," Tucker said following his return.
Tucker reportedly turned down a one-year $1.4 million offer from Brose Baskets before returning to the NBA.
"It's amazing to just come full circle," Tucker said.
"It's been a crazy road trip back. I'm glad to be back, and it's working out great in Phoenix. I couldn't be happier," Tucker continued.
Since returning to the NBA, Tucker has played for six different franchises since 2012. These include Phoenix, Toronto, Houston, Milwaukee, Miami, and now Philadelphia.
Tucker has career averages of 7.0 points, 5.6 rebounds, and 1.1 steals per game while shooting 42.6% and 36.4% from deep.
Also read this: "I'm a dog, I'm gonna show you, now I'm gonna punish this dude" – Former NBA champion describes the adversities he faced to get to the league, believes their kids have a different lifestyle to adapt
Or this: "'What the f**k you did that for'…He was barbecuing P.J. Tucker?" – NBA champion shares a hilarious incident depicting LeBron James torching Suns as they bantered him