Sports
Who is Chiney Ogwumike's sister, Nneka Ogwumike and what is her net worth right now? Closer look at her earnings in wake of $165k deal with LA Sparks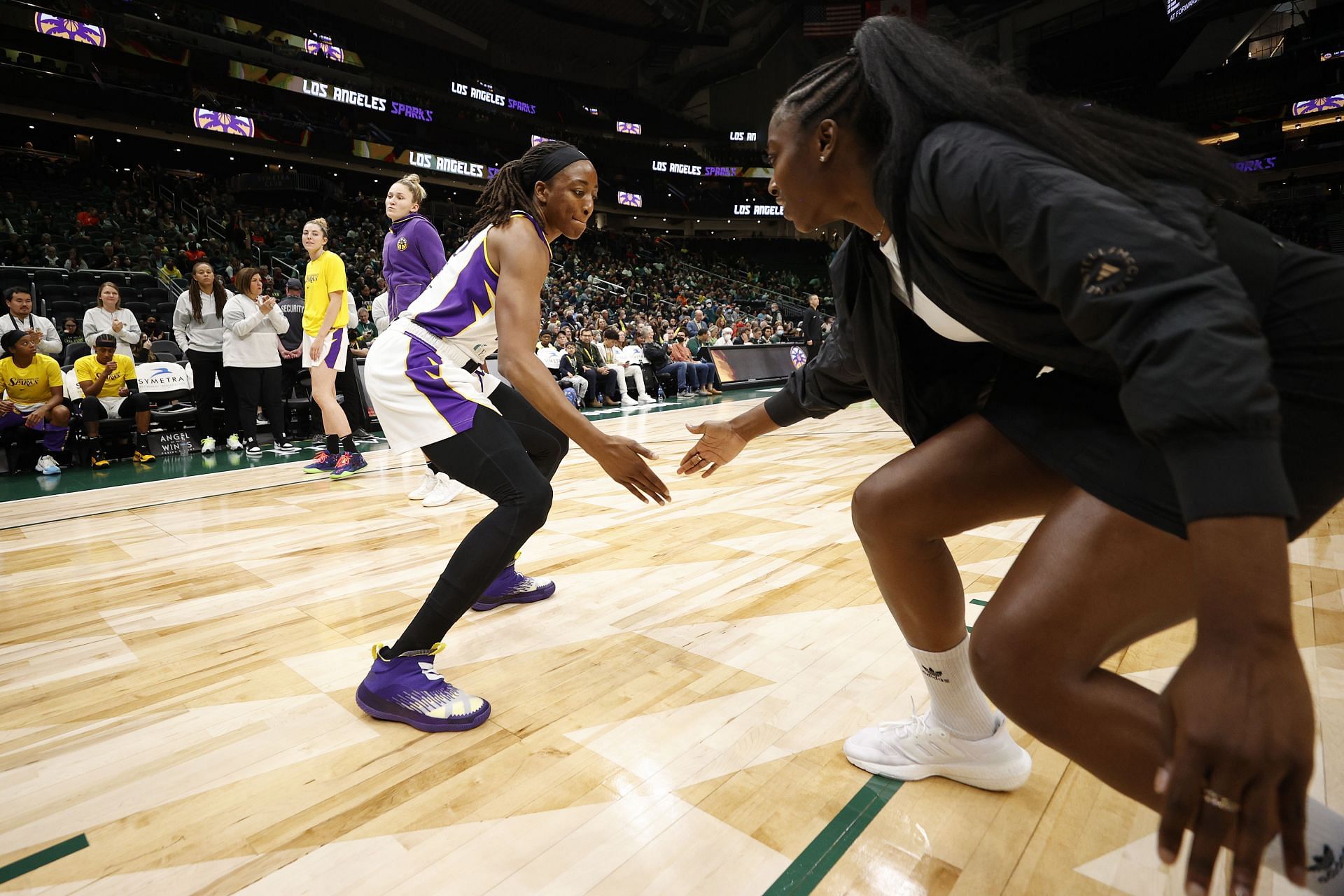 Early Friday afternoon, news broke that Nneka Ogwumike, sister of Chiney Ogwumike, signed a one-year, $165,000 deal with the LA Sparks. She is a 32-year-old guard with career averages of 16.2 points, 7.4 rebounds and 1.9 assists.
Since being drafted first overall back in 2012, Nneka Ogwumike has racked up multiple accolades. She is a seven-time All-Star and won MVP in 2016 while leading the Sparks to a WNBA title. Last season, she averaged 18.1 points, 6.6 rebounds and 2.0 assists.
Similar to Nneka, Chiney Ogwumike was also the top pick of her draft class. She has spent the past three seasons with the Sparks and has received All-Star honors twice. In 26 games last year, she averaged 7.0 points, 5.5 rebounds and 1.1 assists. Along with her work on the court, Chiney also works for ESPN as an analyst.
How much has Nneka Ogwumike made in her career?
This new deal puts Nneka Ogwumike among the highest-paid WNBA players, but still a little short of the top earners. However, she has done very well for herself over the course of her career.
While the WNBA doesn't make as much the NBA, some top players manage to earn very lucrative deals. As a former MVP and champion, Nneka is on that list.
When her rookie contract ended in 2017, she signed an extension with the Sparks for four years and $456,000. At the end of that contract, LA offered her a new contract worth $386,817 over two years. Following her recent signing, Nneka's career earnings have surpassed one million dollars.
Looking at her sister's career, Chiney Ogwumike has also managed to do very well for herself in the WNBA. At the end of her rookie deal, she inked a four-year deal worth $466,000. After that, she signed for two years and $229,390 before the 2021 season. Similar to Nneka, Chiney signed a one-year deal with the Sparks for this year. However, her deal is only for $90,000.
At this point in their careers, it's fair to say the Ogwumike sisters have left their mark on the league. Both are multi-time All-Stars and have a plethora of other achievements to follow.
Edited by Kevin McCormick