Sports
Who is Shaquille O'Neal's ex-wife and how did she meet the 4x NBA champion?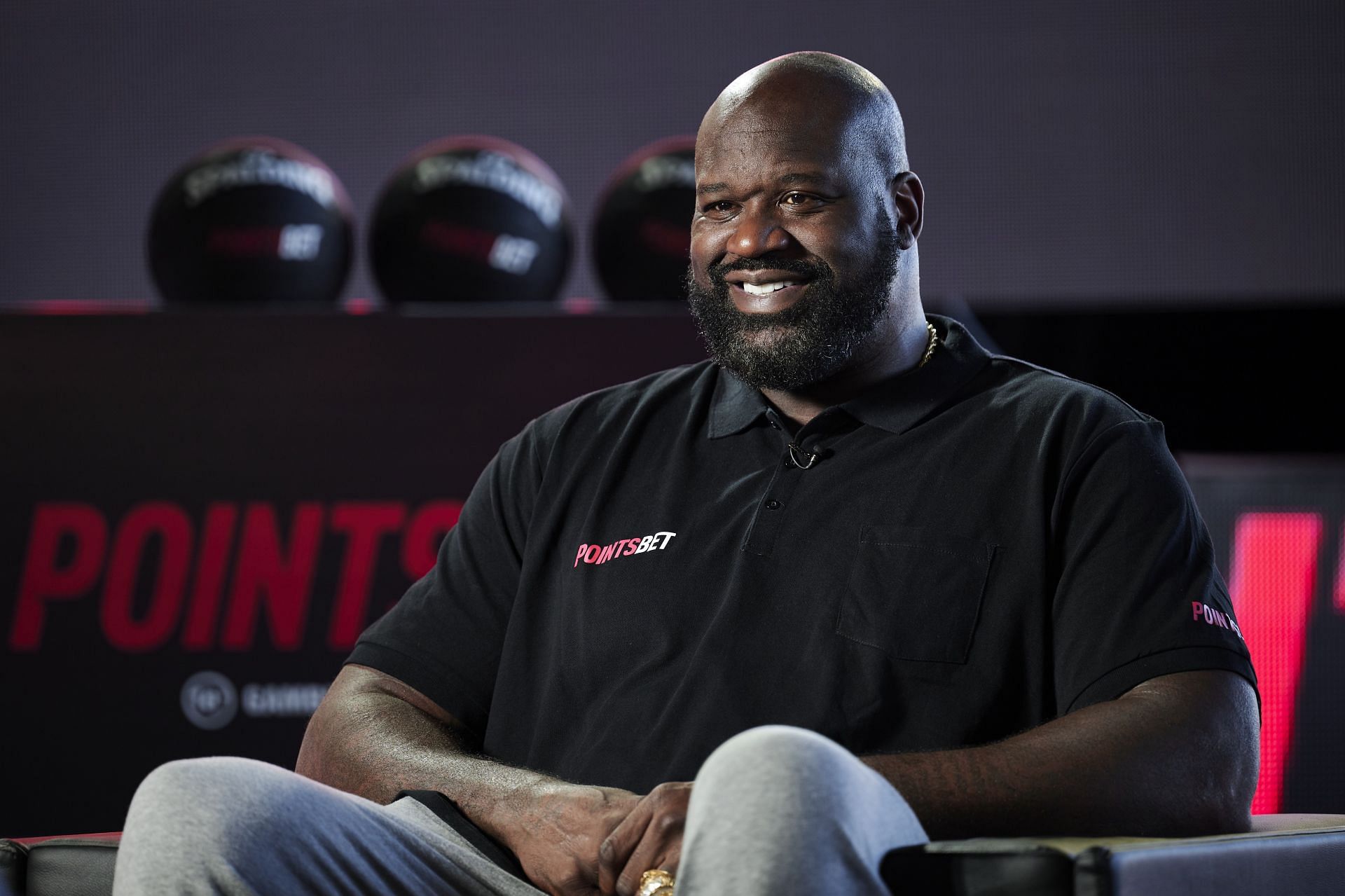 Shaquille O'Neal has been involved with many women during his life. However, he has been married only once. Shaunie O'Neal was with the superstar basketball player for more than a decade and the two have four kids together.
Shaq had an impressive NBA career and is a high-profile celebrity due to it. His marriage got a lot of media attention. Unfortunately, it ended up falling apart after a decade and a half.
This article will explore everything we know about Shaquille O'Neal and his relationship with Shaunie. We will take a deeper look at their marriage and its timeline.
---
Shaquille O'Neal and his ex-wife Shaunie met in 1996
The basketball superstar was drafted by the Orlando Magic in 1992. After four years with the team, he decided to take his talents to the Western Conference and sign with the Los Angeles Lakers.
Shaq signed a contract with the Lakers in July 1996 and met Shaunie Henderson shortly after. The two began dating in 1997 and it turns out that the big man was the first athlete Shaunie dated.
"Shaquille was the very first athlete that I dated, and I grew up in L.A.," Shaunie revealed for Majic 102.1.
Shaunie and Shaquille O'Neal welcomed their first child in January 2000. Both had a child each from their previous relationships, but this was their first child together. Shortly after, the basketball superstar proposed to his partner.
Their first child is named Shareef, who is now a basketball player. Shareef O'Neal plays for the NBA G League Ignite and is hoping to play in the NBA one day.
The couple welcomed their second child in November 2001 and married in December 2002, one day after Christmas. Shaquille O'Neal did his best to keep their relationship away from the public, which is why they married in a top-secret ceremony.
In 2003 and 2006, Shaq and his then-wife welcomed two more babies.
---
The downfall
The marriage between Shaunie and Shaquille appeared to be going downhill in 2007. Shaquille O'Neal filed for divorce in September 2007.
The center claimed that his marriage to Shaunie was broken, which is not something that his wife agreed with. Almost a year later Shaq filed for divorce, but later called it off and they reconciled.
It appeared that things were going well for Shaquille and Shaunie O'Neal. They were spotted celebrating his 37th birthday in Miami in March 2009. Unfortunately, Shaquille O'Neal's wife filed for separation by the end of the year.
This time, however, there was no reconciliation as they reached a settlement in March 2010. Shaunie revealed that she was scared of being on her own, but was also relieved when she filed for divorce.
O'Neal, on the other hand, admitted that the divorce was his fault. The four-time NBA champion opened up about the divorce, admitting that he cheated on his wife when they were together.