Sports
Who is Trayce Thompson & is he related to Klay Thompson?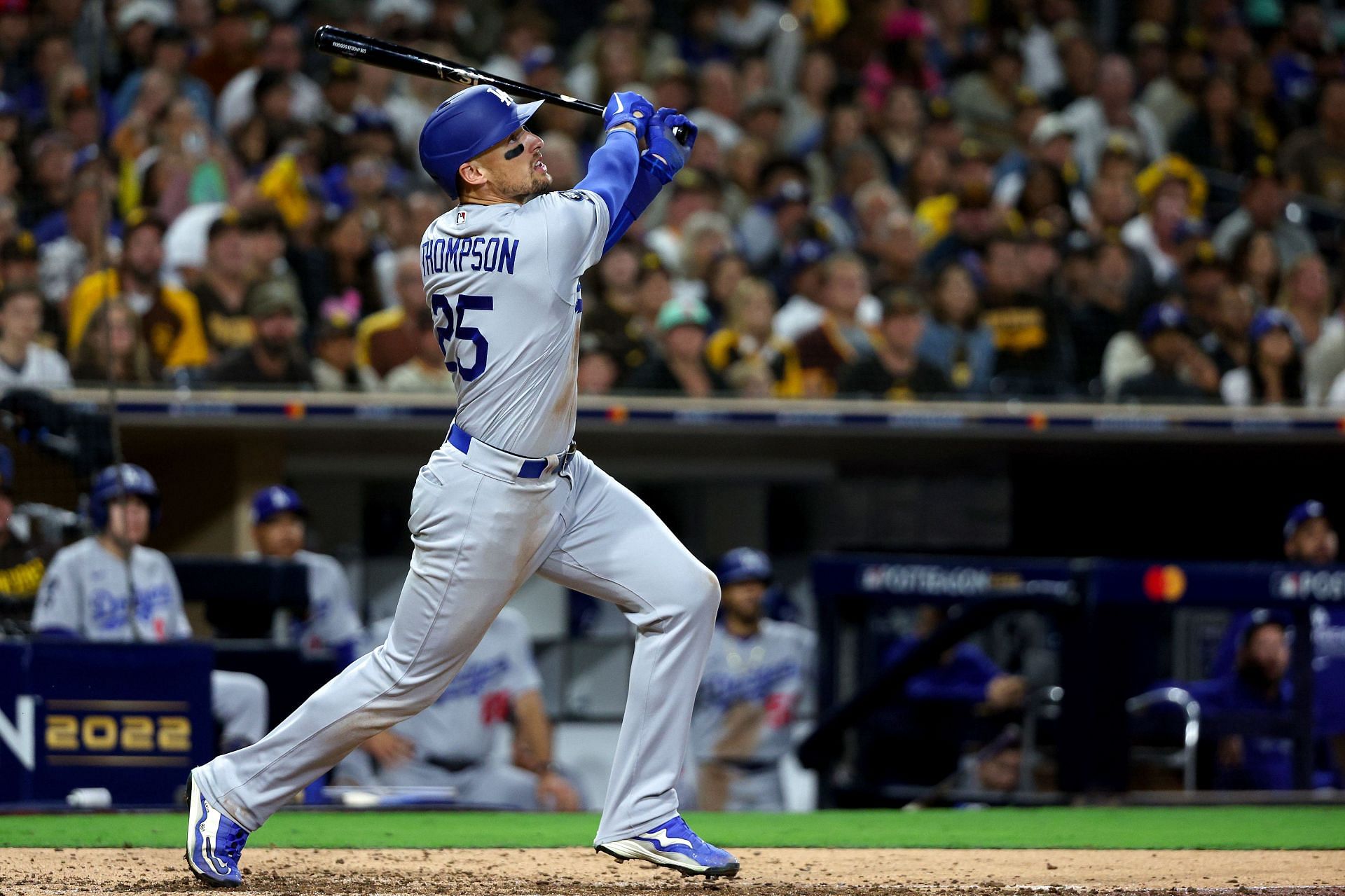 Klay Thompson has a brother who many don't realize does play Major League Baseball. Trayce Thompson is an outfielder for the Los Angeles Dodgers.
While Thompson has been a journeyman baseball player after being a second-round draft pick in 2009, he helped the Dodgers have one of the best regular seasons of all time. The Dodgers' total of 111 wins last season was the most in the National League since the 1906 Chicago Cubs and the most in MLB since the 2001 Seattle Mariners.
Thompson matched a career high by appearing in 80 games last season, although the first six were with the San Diego Padres. After then signing with the Detroit Tigers, Thompson became a Dodger in June. (He played for the Dodgers in 2016 and 2017 as well.) In 74 games in Los Angeles last season, he hit .268, with 39 RBIs, 13 home runs and 35 runs.
As both Trayce and Klay are the sons of Mychal Thompson, the No. 1 pick in the 1978 draft and a two-time NBA champion, it's no surprise that Trayce played basketball growing up. Meanwhile, Klay also played baseball as a youngster. Klay played Little League baseball with Kevin Love of the Cleveland Cavaliers.
Both Thompson brothers were exceptional in both sports but decided to go different routes, which seemed to be the right choice.
Klay Thompson is a four-time NBA champion with the Golden State Warriors, and Trayce might be able to join that ring family soon as he looks to win one sometime in the near future with the Dodgers.
A third Thompson brother, Mychel, played five games as a shooting guard with the Cavaliers in 2011-12. He also played in the D-League, the G League and Italy. He is the oldest of the brothers.
Poll : Who is your MVP pick for Super Bowl LVII?
5444 votes
Edited by Joseph Schiefelbein