Sports
Who was Peter Brook? Tributes pour in as prominent film and theatre director passes away at 97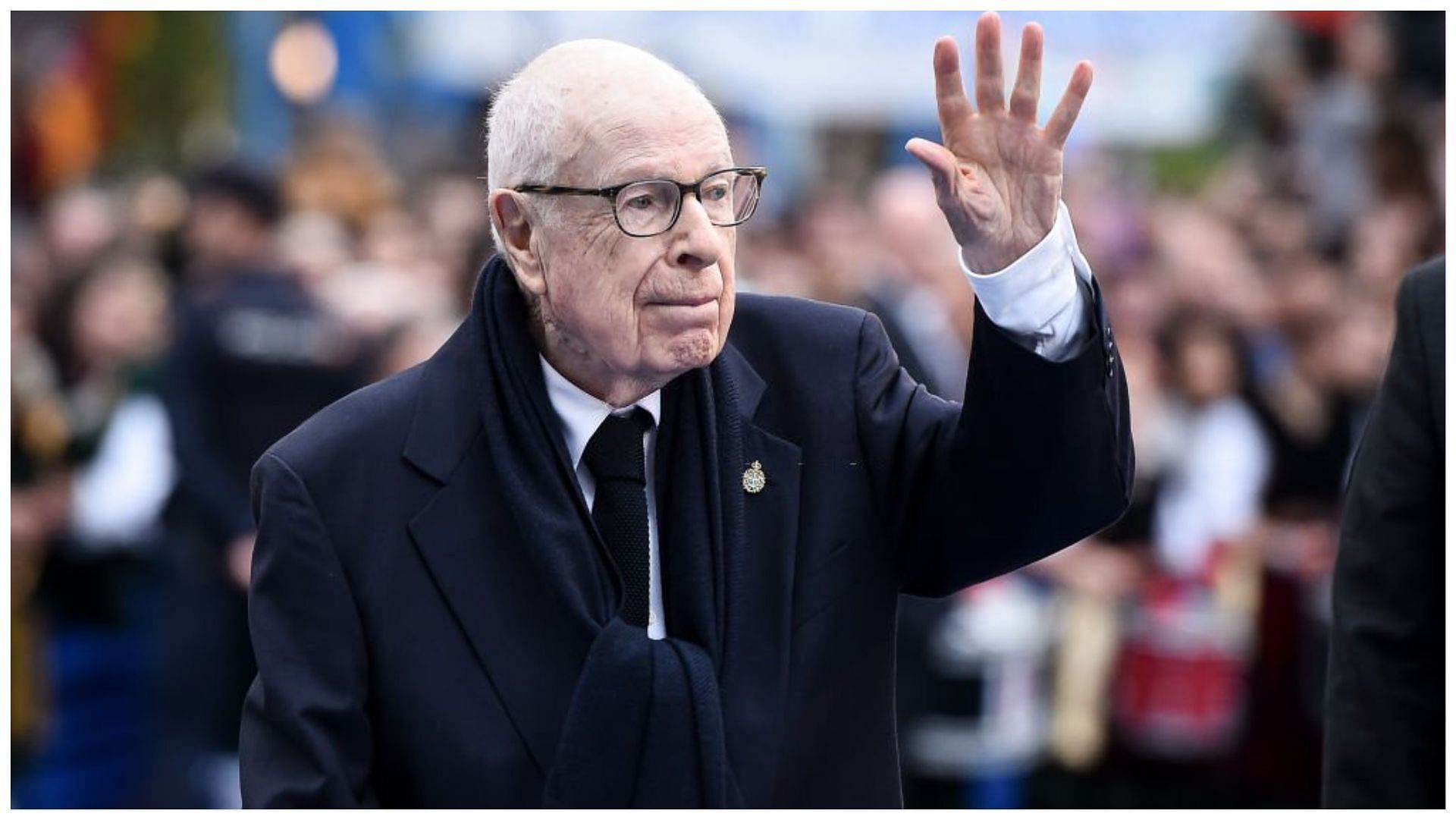 Popular film and theater director Peter Brook recently passed away on July 2 at the age of 97. He was famous for his theater work on Broadway alongside experimental productions. The news was confirmed by his publisher on July 3.
Born on March 21, 1925, Peter Brook was the recipient of several accolades, including the Tony and Emmy Awards, a Laurence Olivier Award, the Japanese Praemium Imperiale, and the Prix Italia. He has been named the greatest living theater director as well and had also been a resident of Paris since the 1970s.
---
Everything known about Peter Brook
Peter Brook was born to Simon Brook and Ida Jansen, and they used to live at 27 Fairfax Road, Turnham Green. He finished his education at Westminster School, Gresham's School, and Magdalen College, Oxford. He was excused from military service during World War II due to an illness.
Brook's first production was Dr Faustus at the Torch Theatre in London in 1943. This was followed by the revival of The Infernal Machine at the Chanticleer Theatre in 1945. He was an assistant director for Romeo and Juliet and Love's Labour's Lost in 1947 and was Director of Productions at London's Royal Opera House from 1947 to 1950.
Peter then founded the International Centre for Theatre Research with Micheline Rozan in 1970. Based in Paris since 1974, it was a multinational company of actors, dancers, and musicians who traveled in the Middle East and Africa. However, Peter resigned as the artistic director in 2008.
Antoni Artaud and Joan Littlewood were his biggest influences. He was also influenced by Jerzy Grotowski, Bertolt Brecht, Chris Covis, Gurdjieff, and others.
He even collaborated with several directors, writers, and actors like Paul Scofield, Glenda Jackson, Ted Hughes, William Golding, and Georges Wakhevitch. He planned to make the Indian epic poem Mahabharata into a stage play during the mid-1970s. It was first performed in 1985 and was eventually developed into a television miniseries.
Brook's Mahabharata received a mixed response, and post-colonial scholars accused it of orientalism. He adapted it into a new play titled Battlefield in 2015 by collaborating with Jean-Claude Carriere and Marie-Helene Estienne.
He became a familiar name after directing Tierno Bokar in 2005. Based on the life of the Malian Sufi of the same name, it focused on Bokar's life and message of religious tolerance. A large number of events, lectures, and workshops were organized by Columbia University throughout the run of the play.
---
Netizens pay tribute on Twitter
Peter Brook gained recognition in all these years for his flawless work in directing plays. Twitter was flooded with tributes when people heard about his death:
He is survived by his two children – Irina Brook and Simon Brook. He was married to Natasha Parry, who died in July 2015.
---
Edited by Soumyadyuti Ghosh