Sports
Why did the Rams waive off Darrell Henderson?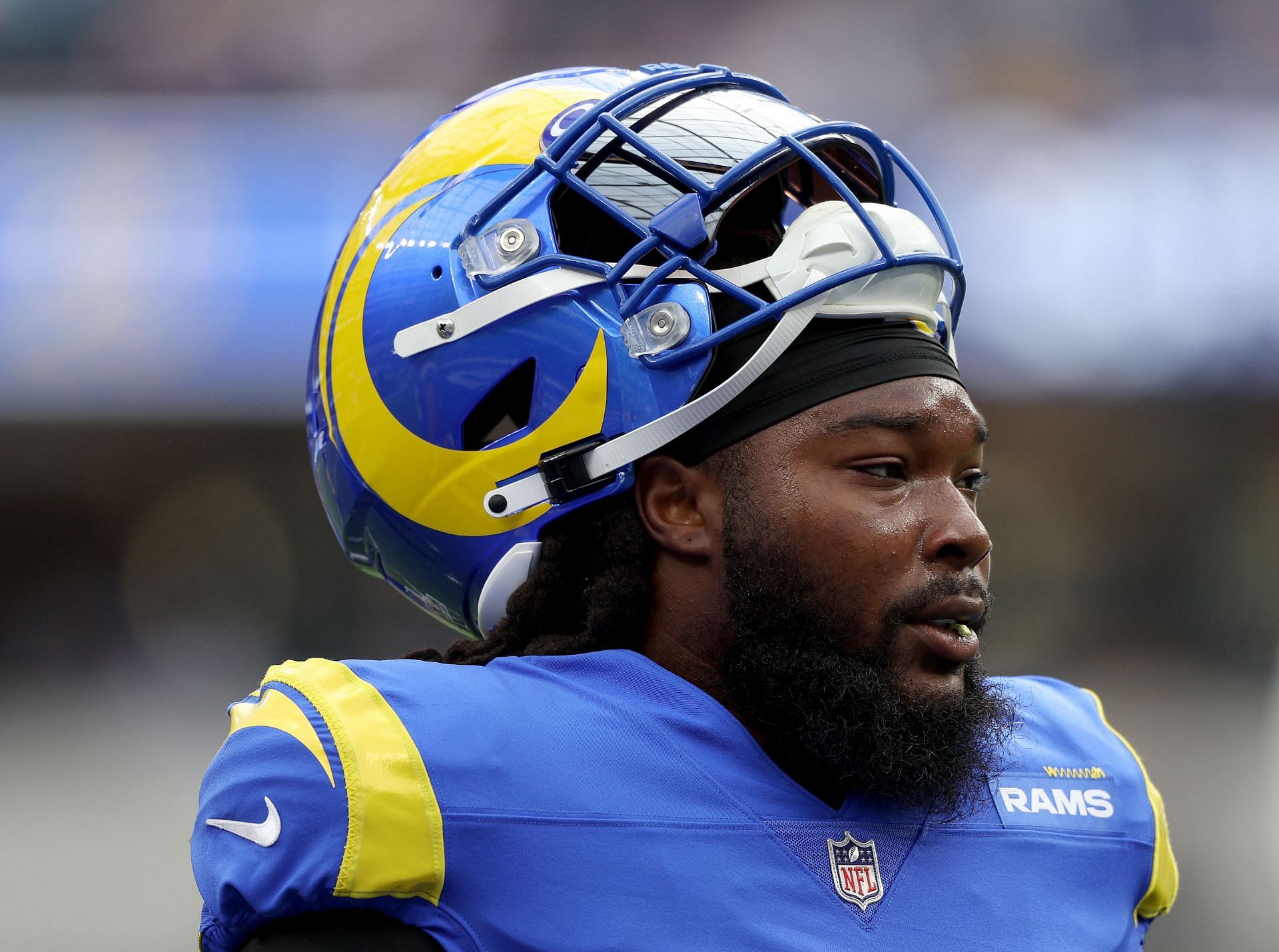 The Los Angeles Rams revealed on Tuesday that they had released linebacker Justin Hollins and running back Darrell Henderson. So why did the Rams release Henderson at this stage in the campaign?
Henderson may have secretly requested to be freed. With Cam Akers and Kyren Williams also seeing action in the Rams' congested secondary, Henderson may believe he is starting quality. He wouldn't be wrong if he wanted a larger role and greater possibilities, particularly during a contract year.
The Los Angeles Rams are allowing him to play more football with other franchises before he becomes a free agent in March by waiving him.
On Twitter, Henderson appeared to respond to the information about his release:
Henderson, a third-round choice in the 2019 draft, leads the club in rushing with 283 yards and three scores. Seven of his 10 appearances have been as a starter, including last week's defeat at New Orleans. However, Henderson only participated in four offensive plays during the game.
He was fulfilling the last year of his rookie contract and would become an unrestricted free agent if he cleared waivers.
For the first time in head coach Sean McVay's tenure, Los Angeles has tasted defeat in four games in a row. The move suggests that younger players will have more opportunities to play towards the end for the reigning Super Bowl champions.
These two layoffs have salary cap implications, as with every decision. It won't impact the Rams' financial situation much because they are so far into the season.
By dismissing Darrell Henderson, the Rams will save the remaining non-guaranteed portion of his contract, or $412,460, according to Spotrac.
Darrell Henderson's NFL stats
Darrell Henderson's dismissal is unexpected, given that he contributed significantly to the group's awful rushing offense.
Henderson, 25, lost his place in the team's backfield, which has led to his departure. He played just 6 percent of the offensive snaps in the Rams' defeat to the New Orleans Saints but had two touches for a total of nine yards.
Instead, Cam Akers and Kyren Williams received most of the plays out of the backfield. Williams received eight touches for 44 yards, while Akers led the team with 14 rushes for 61 yards.
The Rams' rushing attack currently ranks 31st in the league, pushing them from the last spot after they amassed a season-high 148 yards against the Saints. In 10 games, the personnel in the offensive unit have been changed on 10 different occasions.
The Rams selected Henderson in the third round of the 2019 NFL Draft. In four years with the team, he has run for 1,742 yards and 13 touchdowns. Darrell Henderson played a significant role in the Los Angeles backfield whenever he was healthy throughout his career, starting 28 games, including seven this year.
Edited by Akshay Saraswat