Sports
"Yes throw a fastball down the middle to Rizzo, that'll go well" – New York Yankees fans rip into Rays ace Shane McClanahan after he perfectly sets up Anthony Rizzo for a solo home run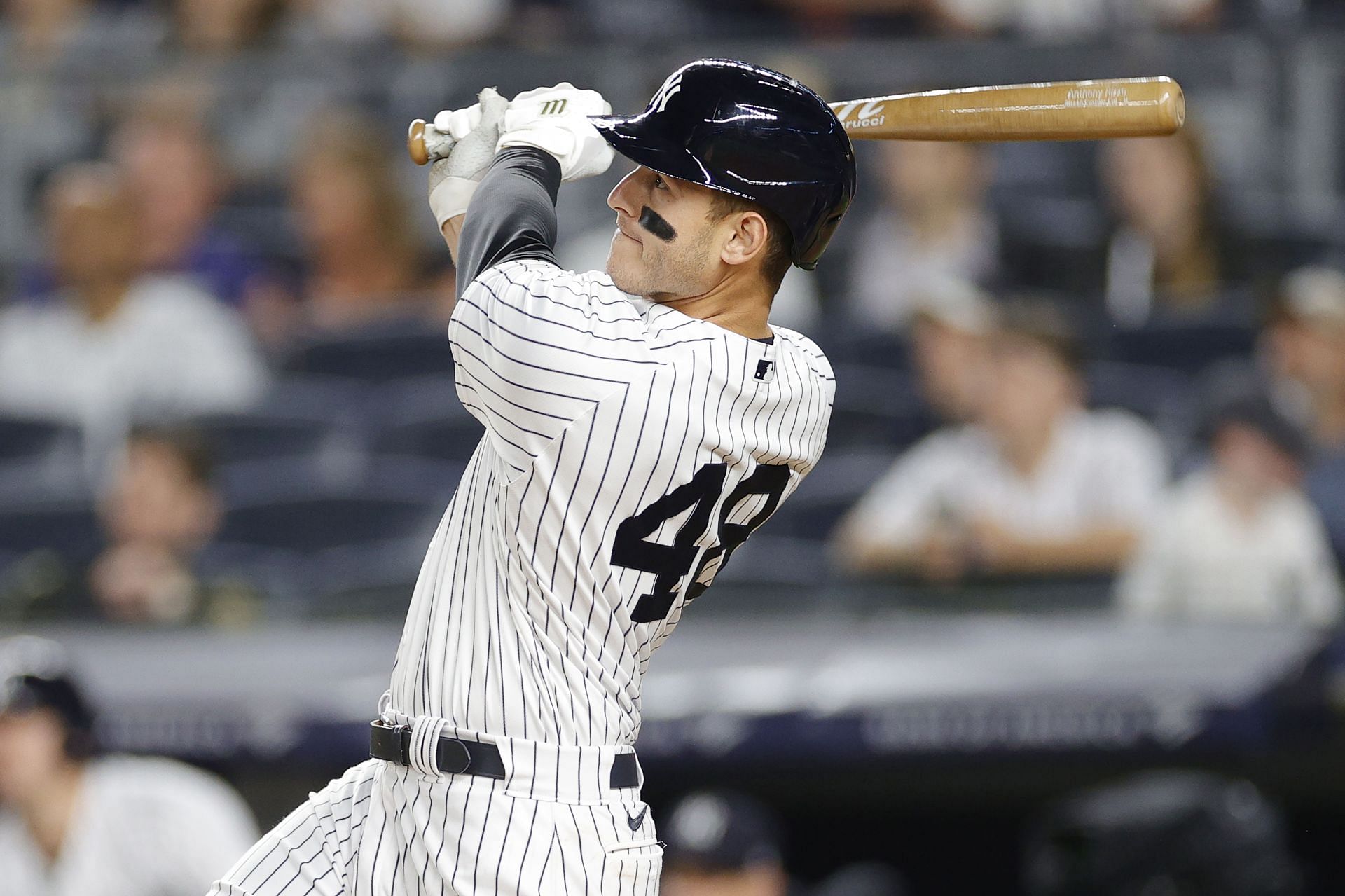 New York Yankees first baseman Anthony Rizzo has been on a tear lately. The 32-year-old has crushed four home runs in his past five games, with two coming against the Toronto Blue Jays and two against the Tampa Bay Rays.
It's a slap in the face to all the MLB fans who criticize Yankees players for being dependent on their home field's short right-field wall for home runs.
Of Rizzo's four home runs in the past five games, only one — the first — has come at Yankee Stadium. He's hit two of them at Tropicana Field, which is widely known to be a pitcher's park, and the other two at Rogers Centre.
Although Rogers Centre isn't one of the league's biggest parks, Rizzo's homers there weren't cheap. Yesterday's home run traveled 382 feet and would've been a home run in any MLB ballpark.
Tonight, Rizzo hit a first-inning bomb off the Tampa Bay Rays' ace, Shane McClanahan. McClanahan perfectly set him up with a heater down the middle, which Rizzo took deep to right field.
New York Yankees fans are now showing some love for their first baseman on Twitter.
This fan sarcastically implicated that McClanahan should work on his pitch location a bit. He simply missed on this pitch, and Rizzo made him pay.
---
Twitter reacts after Rays ace Shane McClanahan sets up New York Yankees first baseman Anthony Rizzo for a solo home run
This user pointed out that Rizzo is on track for an insane 47 home runs this season. Just add him to the list of Yankees players who are having a phenomenal 2022 campaign.
This user described Rizzo's home run tonight in detail. He certainly did "pulverize" that baseball."
This fan posted a video of Aaron Judge congratulating Rizzo on the home run.
If a player can crush a baseball off-stance, it's a sign that they are a good hitter. That's exactly what Rizzo did tonight. He was choked up early on his swing yet recovered beautifully.
Not only has Anthony Rizzo homered in four of his last five games, but he's also homered in eight of his last 60 games.
Essentially, Rizzo has had a 50% chance of hitting a home run during every game in June.
Anthony Rizzo's barrel percentage numbers are up a lot this season.
At the time of writing, the New York Yankees are up 1-0 on the Tampa Bay Rays in the bottom of the fourth inning.
---
Edited by Rachel Syiemlieh