USA News
All Lanes of Westbound 105 Freeway Closed After Officer Shoots Person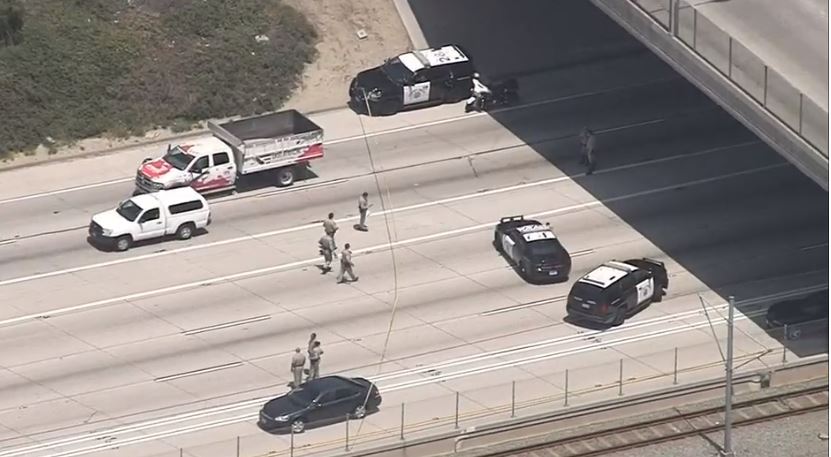 The California Highway Patrol shut down all lanes of the westbound 105 Freeway after an officer shot a person Wednesday afternoon, preliminary reports said.
CHP said after the officer involved shooting near the Garfield Avenue exit in the Paramount area at 11:19 a.m., all lanes were shut down.
The Garfield onramp was also closed.
The person shot by police was taken to the hospital.
It wasn't immediately clear what led to the shooting.
Refresh for updates.
File source