USA News
At Least Two Killed in Fiery Multi-Car Crash at Windsor Hills Intersection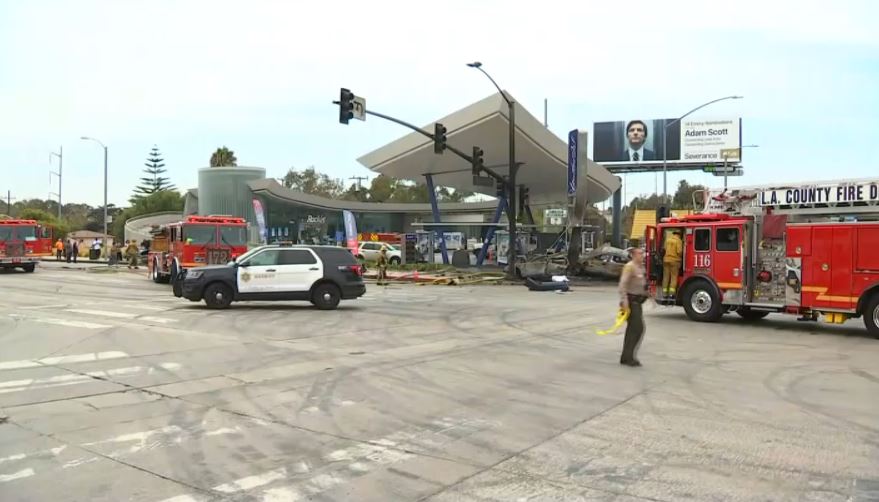 At least two people were killed in a fiery crash near a gas station in Los Angeles' Windsor Hills area.
Details about what led to the crash at the intersection of La Brea and Slauson avenues were not immediately available.
At least three cars were involved in the collision, which was reported at 1:41 p.m. Two of the burned cars came to a stop under the Shell fuel station sign. Another appeared to have rolled onto its roof near the gas station entrance.
Debris was scattered in the intersection.
Authorities said there could be more fatalities.
File source