USA News
Fire Engulfs Apartment Building Under Construction in North Hollywood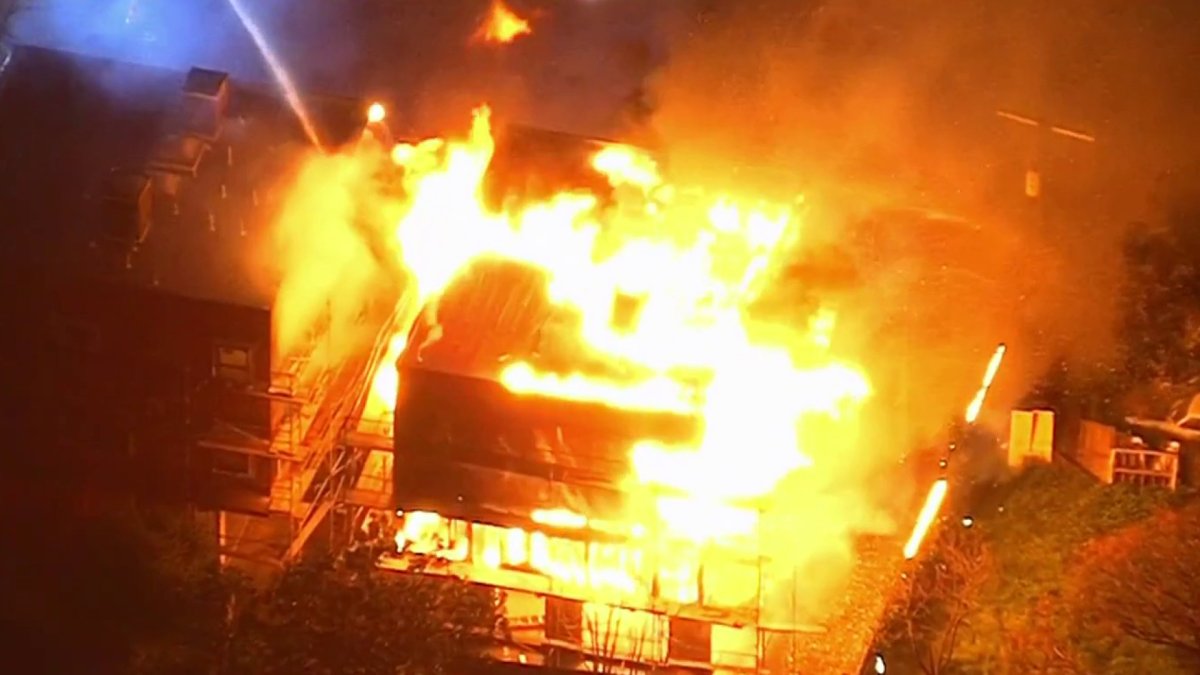 An apartment building that was under construction was engulfed in flames after a fire broke out in North Hollywood.
The Los Angeles Fire Department responded to calls of a fire just before 5:45 a.m. When they arrived they found a three-story building that was on fire.
It took about 100 firefighters to extinguish the flames in 47 minutes. No injuries were reported.
The apartment building was under construction and was in the framing stages. Firefighters were able to contain the fire from spreading to nearby structures.
People traveling in the areas are asked to avoid Cumpston Street between Camellia Avenue and Tujunga Avenue as fire crews remain on scene conducting an investigation.
The cause of the fire remains unknown.
File source