USA News
Flood Advisory Issued for Parts of Los Angeles County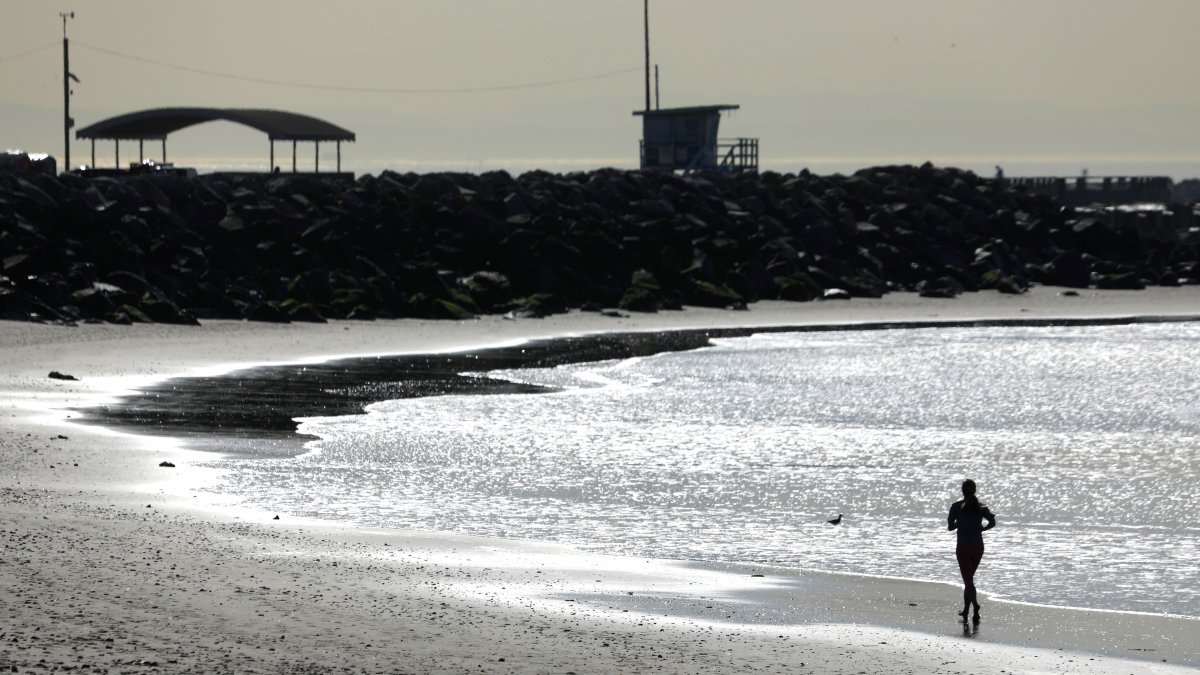 Lightning forced the closure of beaches Wednesday morning in Los Angeles County as Southern California faces the possibility of more rain and thunderstorms throughout the rest of the week.
Lifeguards initially closed locations from Cabrillo through Torrance/Redondo beaches. Hermosa Beach also was closed. The closure was extended from Cabrillo Beach to Manhattan Beach later Wednesday.
The unstable weather conditions will continue Wednesday with the possibility of rain and thunderstorms. A flood advisory was issued for mountain communities and the Santa Clarita Valley.
Heavy rainfall could trigger debris flows in and near recent wildfire burn areas, including the Bobcat Fire.
The advisory is in effect until about 4 p.m.
"We had this long stretch of very hot, dry weather, and now we're seeing changes in the form of showers and thunderstorms, and a cool-off," said NBC4 forecaster Belen De Leon.
A flood advisory is issued when flooding is not expected to be severe enough to issue a warning, which means flooding is happening or imminent. It does indicate that caution is warranted because conditions might threaten life and property
Rain fell on many parts of the region overnight, with thunder and lightning also waking some residents in the early morning hours. Lightning was spotted off the South Bay coast Wednesday morning, prompting Los Angeles County lifeguards to close the beaches and usher swimmers out of the water from San Pedro to Hermosa Beach.
In Riverside County, a flood advisory is in effect until just after 3 p.m. that includes the Fairview Fire burn area.
The fire started Sept. 5 on Fairview Avenue and Bautista Road and became California's largest wildfire of 2022. Two people, a father and daughter, were killed when they tried to escape flames and at least 36 structures were destroyed.
Thunderstorms, rain and hail were reported early Wednesday afternoon in the San Bernardino County mountains.
The conditions are due to an area of low pressure that will likely remain in place for the rest of the week. The best chances for rain will be in the mountains and deserts, but coastal areas will likely continue to see isolated storms.