USA News
LAPD Motorcycle Officer Involved in Carson Crash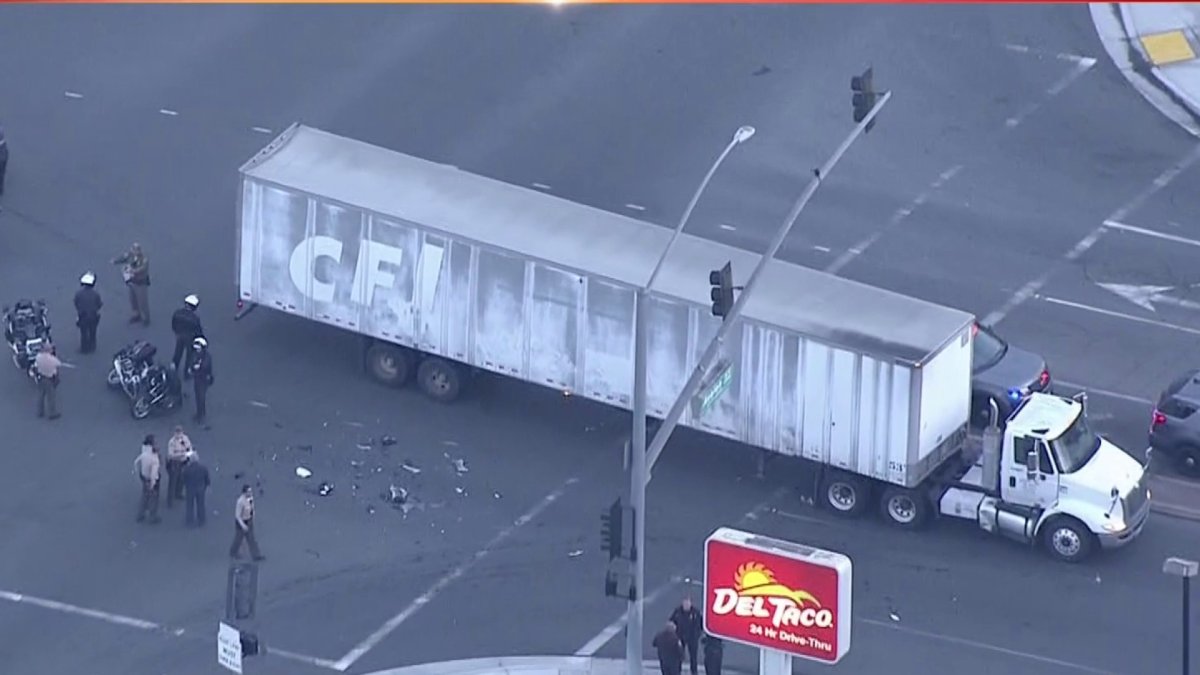 A motorcycle officer with the Los Angeles Police Department was involved in a crash with a semi-trailer truck early Tuesday.
NewsChopper4 was over the scene in Carson, at the intersection of Avalon Boulevard and East Albertoni Street. The crash was reported at about 6 a.m.
Details about the officer's condition were not immediately available. Debris from the officer's bike could be seen strewn along the roadway, next to the stopped semi-truck.
The intersection was shut down for an investigation, triggered anytime a police officer is involved in a crash of the kind seen Tuesday.
No other information was immediately available.
File source