USA News
Police in Standoff With Driver Near Santa Monica Pier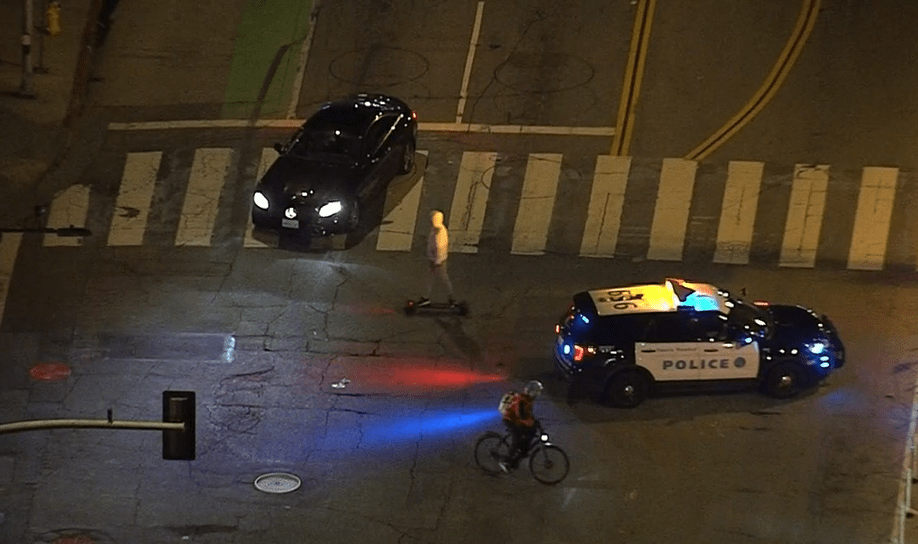 Police have been in a standoff with the driver of a black vehicle near Santa Monica Pier for about an hour Thursday night.
The driver of a black Mercedes came to a stop on Ocean Avenue after a brief pursuit and has been stopped, only moving forward a couple of feet at one point.
A dog could be seen in the passenger seat of the vehicle.
The driver finally sped forward, making a turn onto Broadway, then turning back towards Ocean Avenue.
A bicyclist and a person on a skateboard got close to the vehicle as he sped off down Ocean Avenue.
A person in a white vehicle approached the man and appeared to have a brief conversation.
The driver of the white vehicle followed him, parked her car and then approached his window and had a short conversation.
The woman, believed to be a family member, then got into the driver's seat as he moved into the passenger seat.
The two drove off, with no police units behind them, all the way to Marina del Rey.
They arrived at the Marina del Rey Sheriff's station where the woman got off and approached a deputy.
The man was complying with deputies as they communicated with Santa Monica Police.
This is a developing story, please check back for updates.
File source