USA News
Santa Monica Hosting 626 Mini Night Market Food Festival This Weekend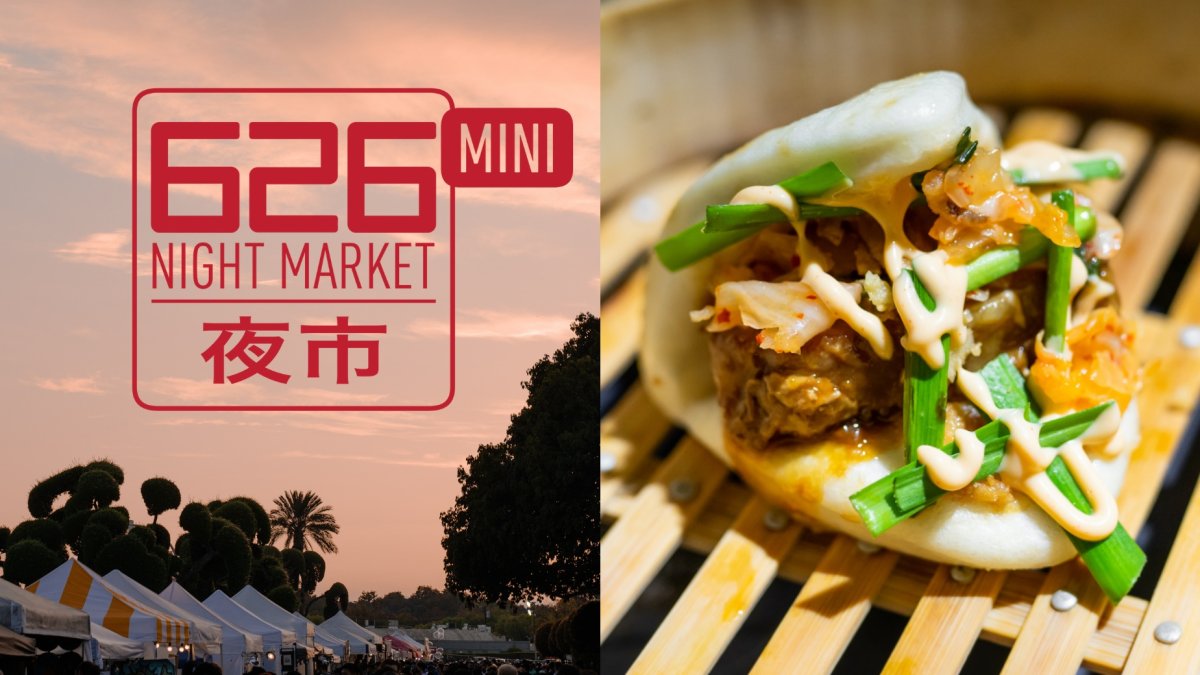 The 626 Mini Night Market will be heading to Downtown Santa Monica this weekend with all kinds of delicious foods and drinks for visitors to try out. 
The 626 Night Market was first established in 2012 with a goal of uniting and empower communities. Ever since, they have been showcasing different types of foods and drinks from many talented people to bring awareness to different cultures. 
This Spring, 626 Night Market brings a mini market to different locations for all communities to enjoy the fun food festival. 
They are hosting these mini events at Santa Monica, Arcadia, Orange County, the Bay Area, San Diego, Las Vegas and Milpitas. All of them have different dates. For more information on a specific location, be sure to check out their website. 
At this weekend's mini night market in Downtown Santa Monica, visitors can expect these vendors:
All Dat Dumpling 
Baozza
Big and Long Potato 
Birria El Patron
Ghostix
Hawaiian Honey Cones
Infamous Fries and Tots
Lucky Ball KBBQ
Miniyaki Cheese Shell Taco 
Miniyaki Grill and Steak 
Shake Ramen 
Sunday Cafe 
Tao's Bao
Temaki Time
Tokyo Yakisoba 
Ubenabon
Waffle Dream 
Yakitori Yado 
People can find even more vendors by checking the 626 Night Market website.
The lineup is not the same for all dates. For more information about vendors for a specific weekend, people should check the website before the event date.
Not only will this event have foods and drinks from different cultures, but there will be vendors selling merchandise and crafts. Some of those vendors include:
La Meno Jewelry 
Get Bent and Hammered 
MiniDes
Patchy Patchenstein 
Pattra's Home
To appreciate the immense support 626 Night Market has received over the years, organizers are allowing people to go in for free, though visitors will still need to have a ticket to attend.
Tickets can be found on the 626 Night Market website. It will be the general admission ticket and it will only be valid for a single entry on the day selected. However, entry is not guaranteed. It all depends on whether the event is at capacity or not. 
Visitors also have the chance to purchase VIP admission tickets for $20, plus a fee. The VIP ticket gives visitors express entry to enter the event and the bar line. The ticket also includes one drink of choice; it can be alcoholic or non-alcoholic. A government issued ID will be needed for alcoholic drinks. 
Tickets are limited, so be sure to check out the website before they run out. 
The event will take place at 1324 E 5th Street, Santa Monica. It will be starting at 1 p.m. and finishing at 10 p.m. both days.
If visitors cannot make it to the event this weekend, they will still have a chance to attend one of the four upcoming weekends at Santa Monica. 
The upcoming dates are:
April 15-16 
April 29-30 
May 13-14
May 27-28
The 626 Mini Night Market hopes that visitors will enjoy the many different dishes being offered, as well as socialize with other food lovers. 
File source