USA News
Watch: Brush Fire Burns Near 5 Freeway North of Los Angeles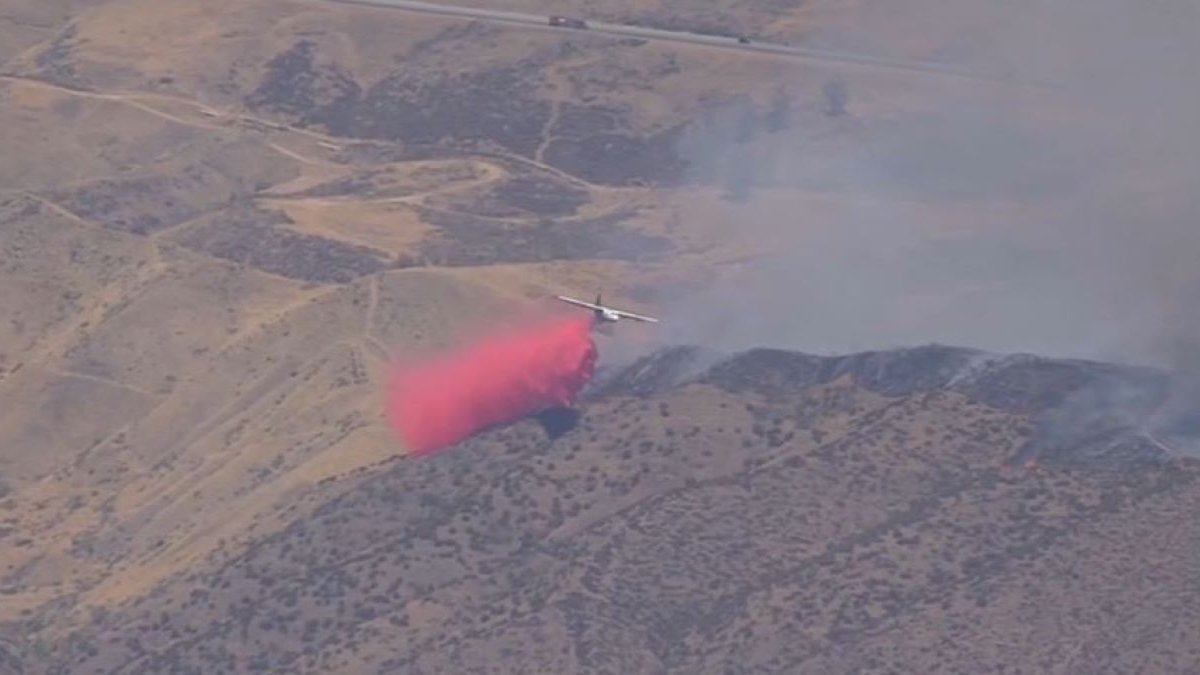 A brush fire is burning near the 5 Freeway north of Los Angeles on a day of extreme late-summer heat in Southern California.
The Route Fire burned about 60 acres near the freeway in Castaic. The fire was reported near Lake Hughes Road.
Details about how the fire started were not immediately available.
No structures are threatened, but northbound traffic was backed up through the area in northern Los Angeles County.
Several retardant- and water-dropping aircraft were at the scene.
The fire is burning at the start of what's expected to be on of the warmest stretches of the year in Southern California. Temperatures in the 90s and 100s are in the forecast through Labor Day weekend.
The hottest temperatures are expected Sunday and Monday. Widespread triple-digit heat will blanket valleys and inland areas.
Midday temperatures in Castaic were around 100 degree. Winds were at 13 to 17 mph.
Fuel moisture levels are well below historic averages in parts of Southern California, meaning vegetation is drying out more quickly this year. Dry vegetation is one significant factor in the spread of wildfires.
The state is coming of one of its driest late winters on record, leaving hillsides covered in dry brush.
California continues to face longer wildfire seasons as a direct result of climate change, according to CAL FIRE.