Australia
Fourth woman joins Brittany Higgins in alleging she was sexually assaulted by former Liberal staffer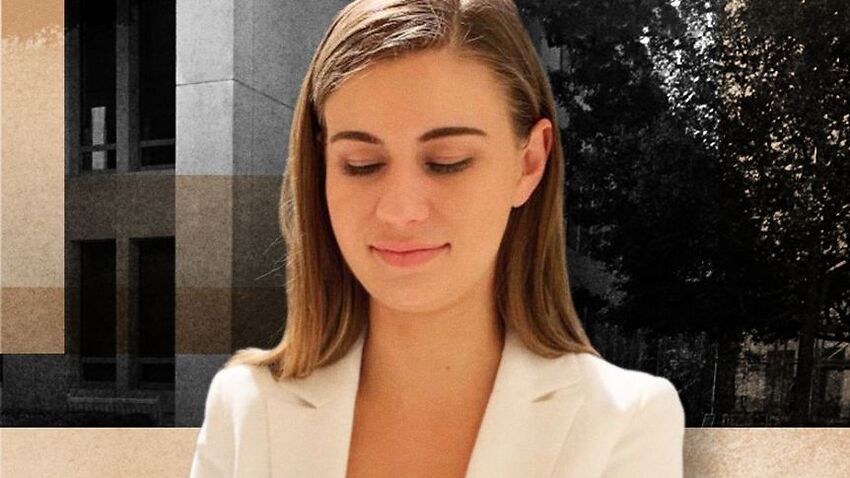 A fourth woman has come forward to allege she was sexually assaulted by the same political staffer accused of raping Brittany Higgins inside Parliament House.
The series of allegations have added to pressure on the federal government since Ms Higgins last week alleged she was raped in the office of then Defence Industry minister Linda Reynolds in 2019. 
On Monday afternoon, Ms Higgins also sharply criticised Senator Reynolds for avoiding questions in Parliament by citing her "privacy" as an excuse to justify her actions. 
Senator Reynolds had earlier repeated her claim she had never told the prime minister's office about the alleged rape saying it was "not her story to tell". 
"It was not my story to tell and at all times I took my lead from Brittany Higgins," she told the Senate.
"I have always, and I continue, to respect her privacy and her story."
Ms Higgins later responded telling News Corp she was disgusted that Senator Reynolds had cited her privacy as an excuse. 
"My privacy has been breached at every turn in this process,'' Ms Higgins said.
"I don't think she's ever respected my privacy, so her sudden concern for it now, I find patently false."
She added she would have no problem with Senator Reynolds speaking freely about how the issue was handled.  
Ms Higgins initially chose not to pursue a police complaint over the rape allegation, fearing that doing so could impact her career.
Further sexual assault allegations
The latest woman to share her account earlier told the ABC the same former Liberal Party staffer who alleged raped Ms Higgins reached under the table to stroke her thigh at a Canberra bar in 2017.
She has filed a report at a police station in Canberra and will make a formal statement later this week. 
Two other women – a Liberal staffer, and a former party volunteer – have also alleged they were sexually assaulted by him.
Prime Minister Scott Morrison and Senator Reynolds continue to face questions over who knew what, when in relation to their response to Ms Higgins' complaint.
The rape allegation has prompted Mr Morrison to announce a series of inquiries into workplace culture in Canberra. 
This includes Mr Morrison tasking Special Minister of State Simon Birmingham with putting together a bipartisan inquiry to investigate these concerns.
Mr Morrison said the terms of reference for the independent review would be finalised in coming days. 
"This is a very serious issue, and the government has always addressed as a very serious issue," he told Parliament during Question Time. 
Mr Morrison was also pressed on whether he would release a separate review conducted by his department's chief Phil Gaetjens examining who knew what, when in his office about the alleged incident. 
He said he "looked forward" to receiving the report and  "reporting further" on those matters, but refused to say whether the findings would be made public.
Scott Morrison claims he and his staffer were not informed about the alleged incident until last week – despite evidence from Ms Higgins calling this account into question.
Labor's upper house leader Penny Wong earlier said Senator Reynolds has questions to answer about how the complaint by Ms Higgins was handled.
"She wasn't being treated as a human being. She wasn't being treated as a rape survivor and she wasn't being treated as a victim of a grave crime," she told parliament.
"She was being treated as a political problem."
Senator Wong added there was no culture of accountability in the government under Mr Morrison.
"We know that at best, Mr Morrison runs a government where the culture is don't ask, don't tell when it comes to serious criminal allegation," she said.
"At worst, Mr Morrison himself is part of the cover-up."
Mr Morrison has also tasked Liberal MP Celia Hammond to conduct an internal review examining how to improve Liberal Party culture. 
Senior public servant Stephanie Foster will also examine how to build a new structure to handle complaints.
Independent MP Zali Steggall said the harmful culture in Parliament had been allowed to go on "for too long". 
"I'm incredibly disappointed with how the coalition has handled this matter," she told reporters. 
You may have noticed SBS News is no longer available on Facebook. 
Here's where else you can find our content and follow us:
File source