Australia
Government looking at ways to get more Pacific workers on Australian farms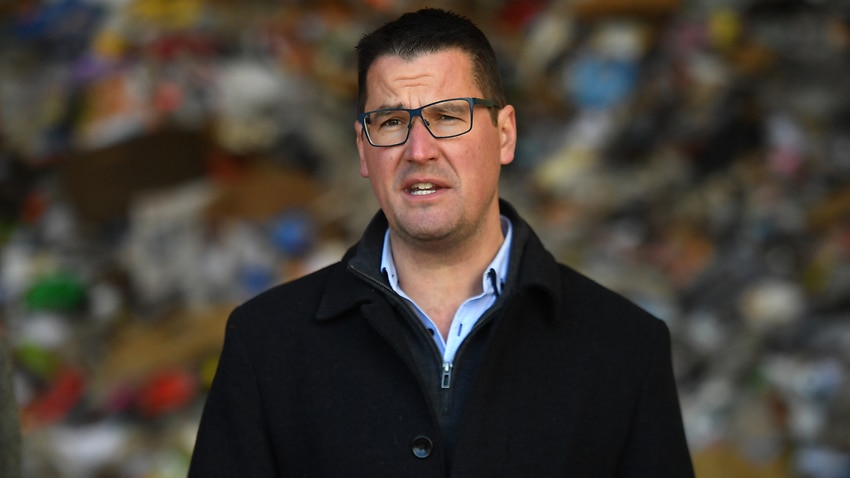 Minister for International Development and the Pacific Zed Seselja says he's working with the states and territories on alternative solutions.
"There's been innovative approaches. We've seen farm quarantine. We've seen dedicated facilities. We've seen hotel quarantine. What we don't want to see is those bumper crops going to waste," he told SBS News.  
Senator Seselja is calling on the states to consider circumstances for Pacific nations with no COVID-19 cases.
"We need to look afresh at places like Tonga and Samoa, who have zero community transmission. That means that we should be welcoming them with open arms," he said. 
The government on Tuesday announced reforms to the Pacific Labour Scheme and Seasonal Worker Program, which bring workers to regional Australia from Pacific nations.
Under the changes, businesses will be able to access these through a single online application.
Labor market testing will be valid for 12 months instead of six, and workers will be allowed to complete training while in Australia.
To meet immediate demand, workers already in Australia for three years can apply for an additional 12-month stay while COVID-19 travel restrictions remain.
Some businesses will also be able to double their recruitment cap of SWP workers, while the age limit of 45 will be scrapped across both programs.
Senator Seselja said arrivals under the agriculture visa are expected to still be months away.
"It will take some time. There will need to be bilateral agreements with individual countries before workers can come," he said.
"In the short term, and in the medium term and beyond, the Pacific Labour Scheme and the Seasonal Worker Program are going to be the primary means of bringing workers. The ag-visa will complement that over time."
Labor's foreign affairs spokeswoman Penny Wong said the overhaul failed to address Pacific workers' vulnerability to mistreatment.
"Instead of improving the schemes, [the government] has sold Pacific workers out to satisfy his National Party colleagues, while doing nothing to solve critical worker shortages for farmers who need workers now," she said.
The opposition is also calling for an urgent national quarantine system to give farmers more access to staff.
Senator Seselja said strong protections under workplace laws won't be compromised as recruitment programs for Pacific workers expand.
"We've been listening to industry … they continue to make sure that we balance strong worker protections with usability and flexibility for employees so they can get the workers that they need," he said.
With AAP.
File source