UK
Cabinet anger over misleading Covid isolation guidance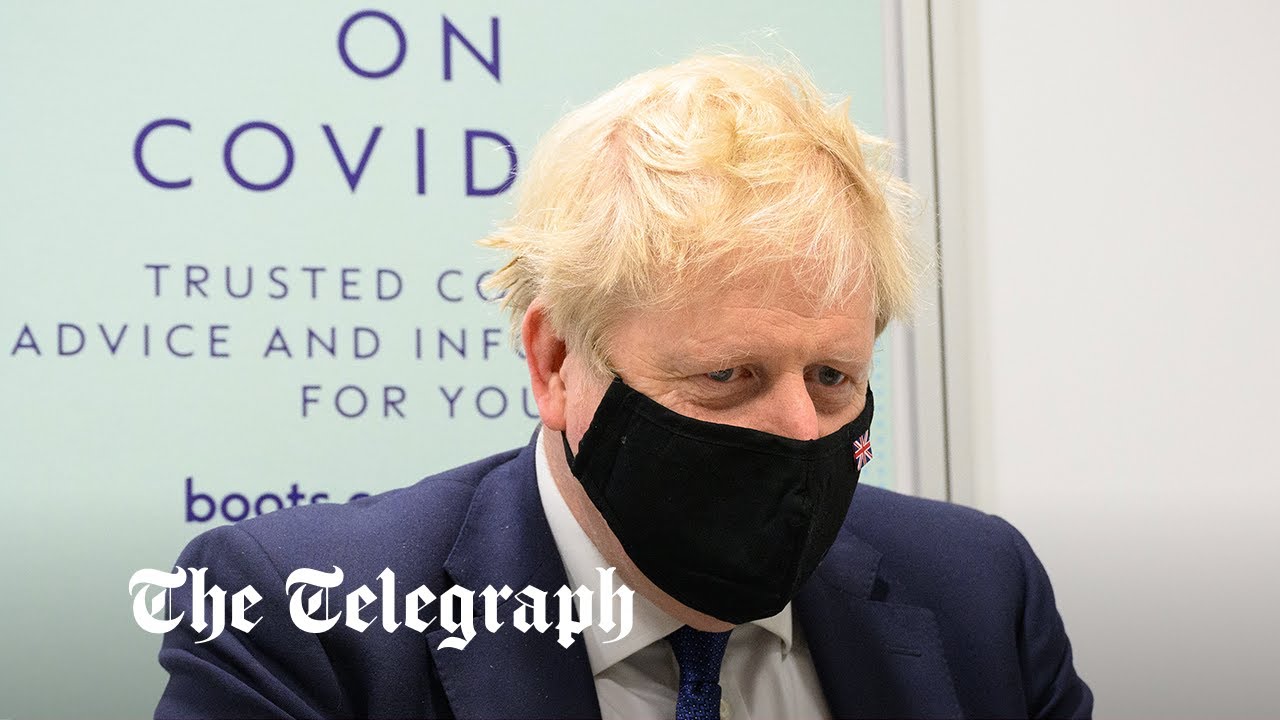 Downing Street and Cabinet ministers were caught unaware by the UKHSA's change. Mr Sunak is understood to have become aware of the discrepancy after conversations with Americans and raised concerns at an internal meeting on Monday, while Mr Javid was said to be "frustrated".
"It is not ideal that the advice wasn't correct, but these things happen," said a source close to another Cabinet minister who had repeated the UKSHA position.
Dame Jenny was recently accused of disseminating misleading information that inflated the risks of the omicron variant, saying the lag between cases and hospitalisations would not be known for 17 days, when the lag is widely agreed to be 10.  
No date has been set for when the seven-day self-isolation rule will be cut. The final go-ahead will be dependent on scientific advisers saying that the reduction is a safe course of action, and in particular that it will not trigger a new spike of virus infections.
A senior government source said: "We need to make sure the policy we end up with is robust and won't lead to a problem of many more people leaving isolation too early and spreading Covid."
The current rules were drawn up just before Christmas, with 10 days replaced by a minimum of seven, with exit from it depending on a negative test on day six and seven. The changes were first made in England, followed by Wales, Northern Ireland and Scotland.
One Whitehall source said Mr Javid "wants to see the fewest days possible and is open to five days if clinicians can recommend it as being safe to do so". Another said: "It feels more like a question of when the change will be made, rather than if."
They said UKHSA's review of the evidence, examining transmission rates on day five, would be set against other economic and social considerations.
Another source said: "It's definitely a moveable feast – it depends on a lot of different factors, and the levels of Covid in circulation. There is a balancing act between the risks of transmission and the need to get people back to work."
Several ministers have called for changes in recent days, with Nadhim Zahawi, the Education Secretary, saying on Sunday that cutting isolation would be "very helpful" in dealing with staffing crises.
A spokesperson for the UKHSA said: "We updated our blog following clarification from the CDC on their isolation guidance on 4 January. Our current guidance of releasing individuals from isolation on day 7 with two negative lateral flow test results taken 24 hours apart has a low risk of an individual being released infectious – similar to the risk of being infectious after 10 days isolation. In the US people are asked to isolate for 5 full days, in the UK the advice is to isolate for 6 full days."
File source