Sports
Jose Mourinho fumes at referee Anthony Taylor after Roma's Europa League final defeat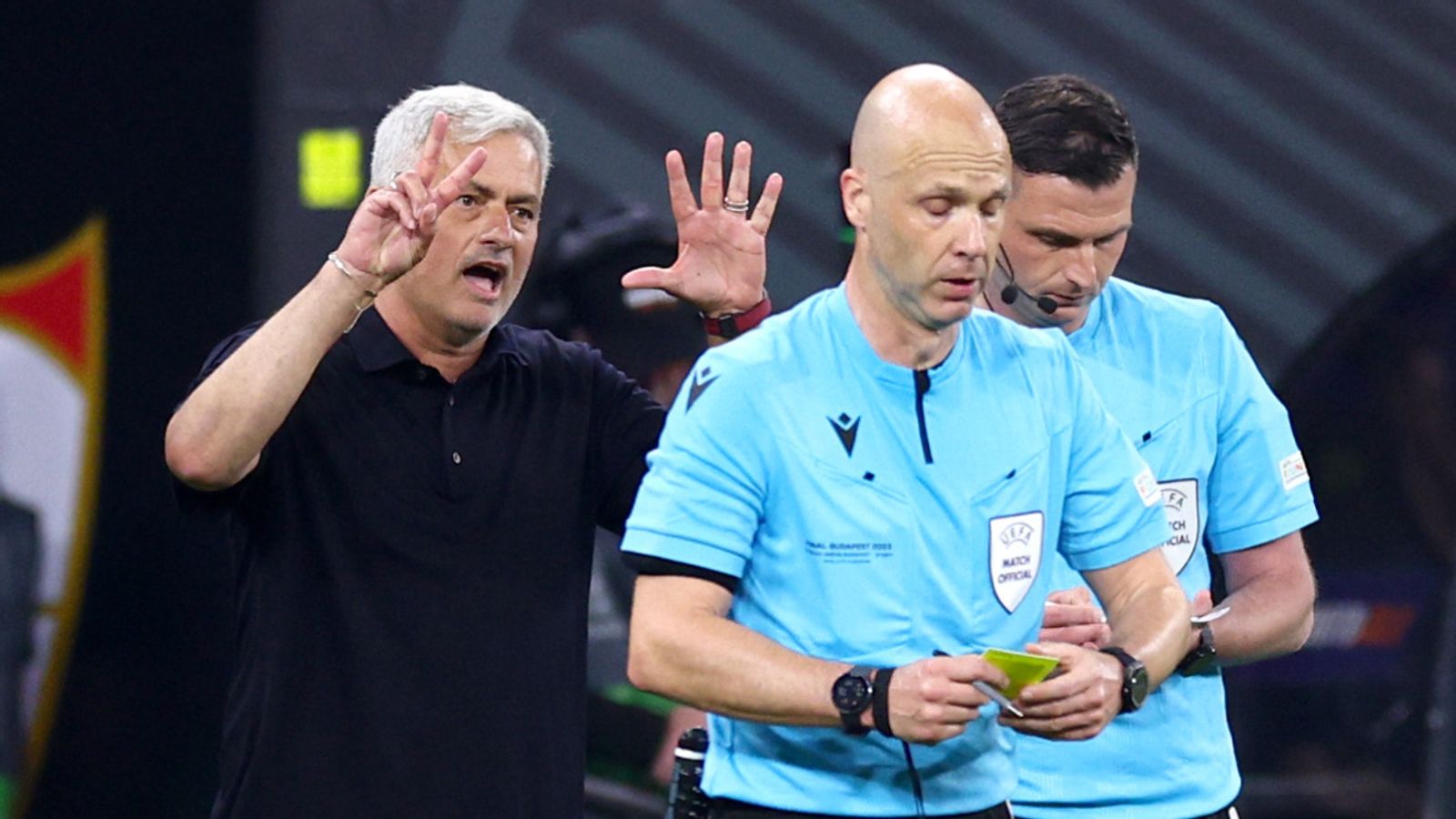 [ad_1]
Jose Mourinho furiously confronted referee Anthony Taylor in the car park following Roma's Europa League final defeat to Sevilla after saying the official "seemed Spanish".
Sevilla won on penalties to condemn Mourinho to his first defeat in a European final after an ill-tempered match which saw British referee Taylor dishing out 14 yellow cards, the most ever in a Europa League game, and playing almost 30 minutes of stoppage time in total.
"It was an intense, vibrant game with a referee who seemed Spanish. It was yellow, yellow, yellow all the time," Mourinho said.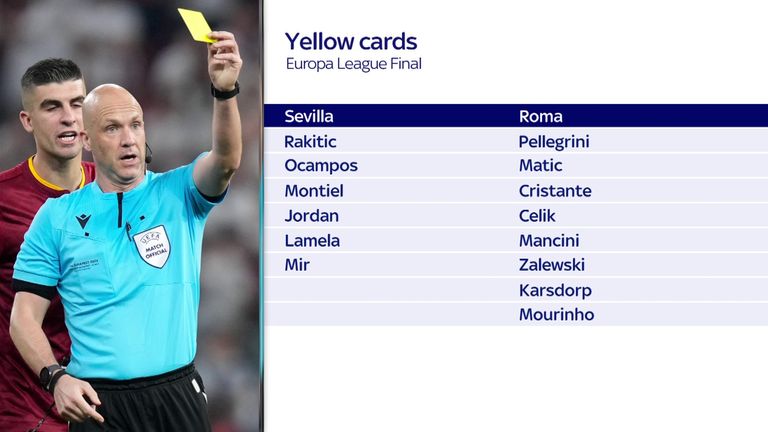 After the game footage – which has been shared widely on social media – showed Mourinho directing a string of expletives towards the officials in the car park, labelling their performance a disgrace.
UEFA are waiting on the referee's match report before deciding whether to take any action against Mourinho.
The defeat meant Roma failed to qualify for next season's Champions League and prompted questions about whether the 60-year-old would remain in the Italian capital, having been linked with Paris St Germain.
PSG have shown tentative early interest in Mourinho becoming their next manager. The French champions will assess their options at the end of the season, with current head coach Christophe Galtier out of contract in 2024.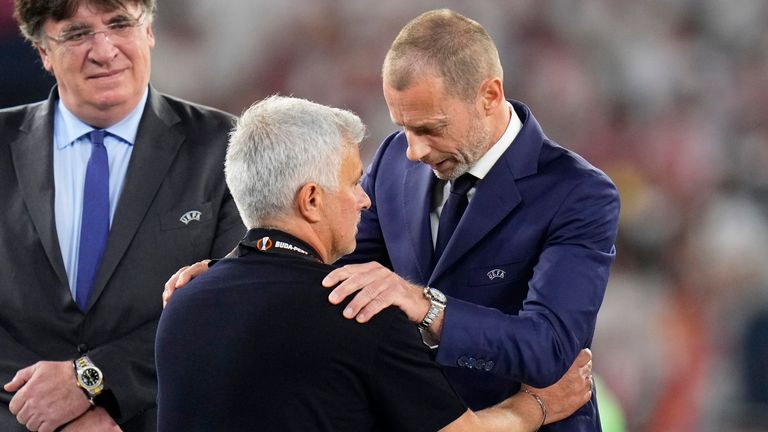 "I have to fight for these lads and therefore not say objectively that I will remain," Mourinho told Sky Sports Italia.
"I spoke to the club in December when I had that approach from the Portuguese national team.
"I have not had any contact with anyone else since then. I have a year left on my contract and this is the situation."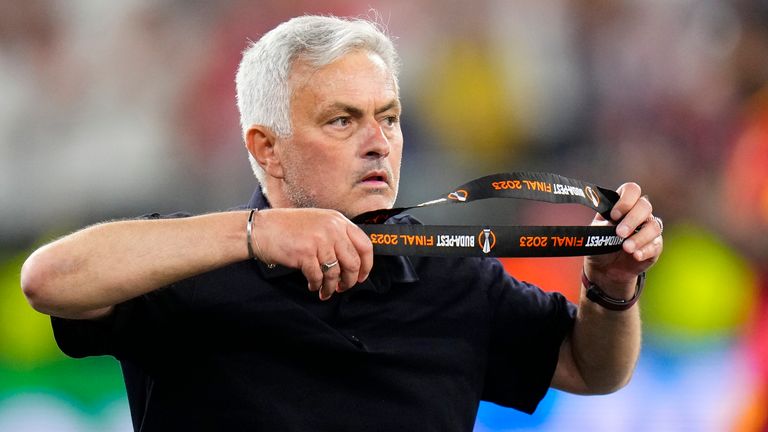 Despite the defeat Mourinho said he was proud of his team's performance and acknowledged that the season had taken its toll.
"We're physically exhausted, mentally drained, feeling dead because we believe it's an unjust defeat with numerous debatable incidents.
"We are dead tired, but proud. I always say you can lose a football match, but never your dignity or professionalism…
Jose Mourinho says he wants 'to fight for more' at Roma amid speculation linking him with the head coach's role at Paris Saint Germain.

"I lost this one, but I return home prouder than ever this time. The lads gave absolutely everything this season."
Losing was clearly a painful experience for the Portuguese who handed his runners-up medal to a fan in the stand after the presentation.
"That's what I did, I don't want silver medals. I don't keep silver medals, so I gave it away," he told Movistar.
Mourinho: We lost a game but not dignity
Mourinho told ITV Italy after the game: "I've won five finals and I lost this one, but I'm coming back home proud again. The boys gave everything.
"We felt pressure against a team that has more talent than us. We lost a game but not dignity.
"I've never gone home prouder than today, even when I won. We had also worked hard on penalties but… we missed two – but all together, not only the penalty takers."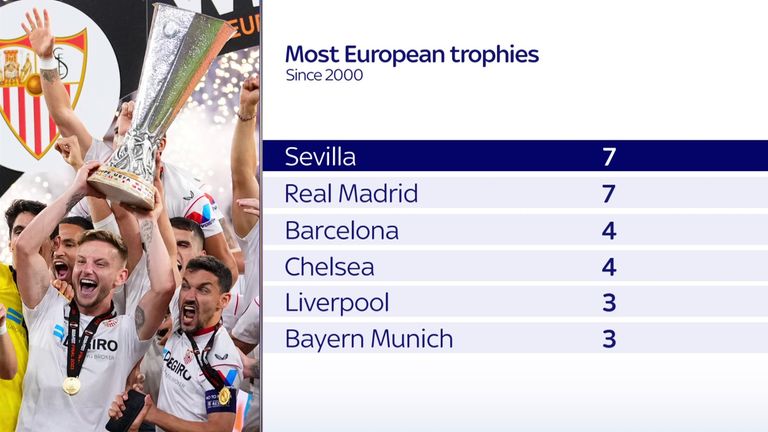 Mourinho said while his players are sad, his side deserve to go home with their heads held high.
"We are all attached to the shirt, to our nature. We take things seriously and humbly, we work a lot," Mourinho said.
"Everyone reacts in a different way: one cries, the other doesn't.
"Congratulations to Sevilla, but also congratulations to my players. The boys must go home peacefully, with pride for having done what they have done. These are my boys from Budapest."
[ad_2]
File source