USA News
Protestors Claim Ongoing Sex Abuse at La Luz Del Mundo Church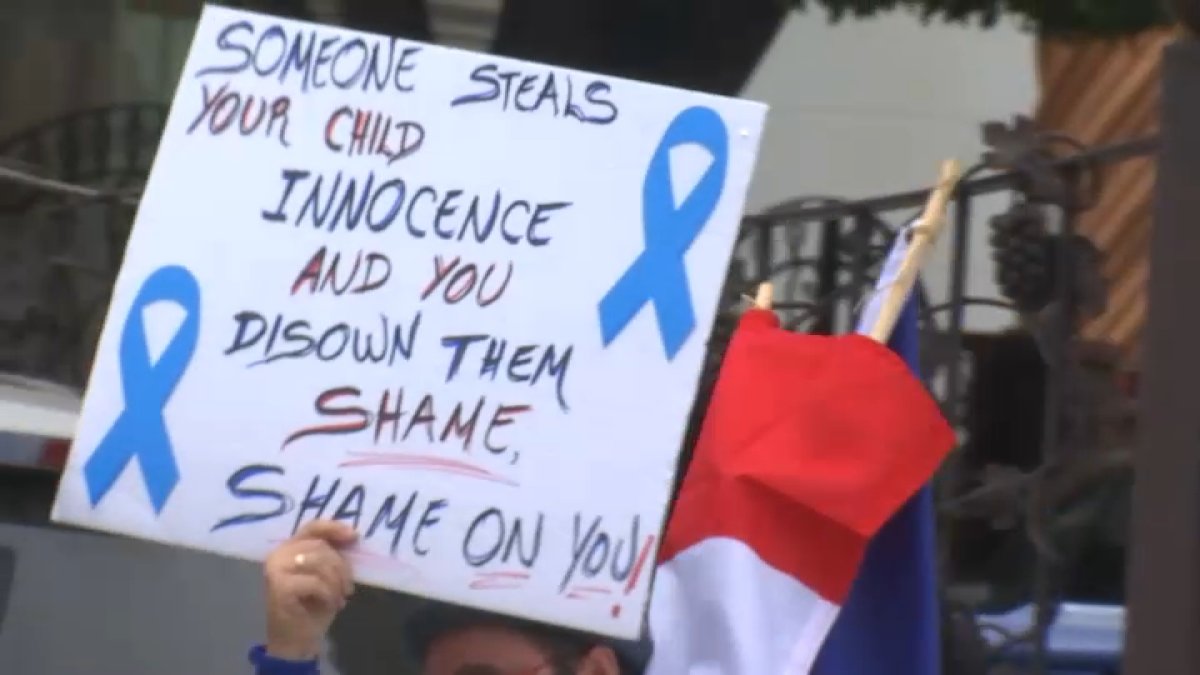 [ad_1]
Angry protestors Sunday demanded justice outside the Light of the World Church, also known as La Luz del Mundo, in East Los Angeles.
The leader of the Mexico-based church is currently in prison serving a 17-year sentence for sexually abusing girls in his congregation. Protestors claim the sexual abuse is continuing, even though the leader is in prison.
Voicing their anger toward La Luz del Mundo's leaders, protesters Sunday said they believe the church is covering up a deep-rooted problem of sexual abuse that the congregation chooses to ignore.
"My mom went through it at a very young age. She came out whenever the story repeated itself. She regrets not coming out sooner, but she was afraid," a woman named Jaime said. "Everybody around her belonged to the church. How do you come out and say something happened to you? My mom wanted to run."
Other protesters also claimed they or their family members were sexually abused when they were in the church.
The leader, Naasón Joaquín García, pleaded guilty to sexually abusing girls in his church and was sentenced to 17 years in prison. García, who is considered the "apostle" of Jesus Christ by his followers, had vigorously fought the charges until he abruptly pleaded guilty in 2022.
Founded in 1926, García is a third-generation leader of the Mexico-based megachurch, and protestors say the abuse dates back to the beginning.
La Luz del Mundo has more than 2,000 locations – including East Los Angeles – and claims to have millions of followers worldwide.
García's loyal followers continue to stand by him, and he still address his congregation from prison.
NBC4 reached out to the church about Sunday's protest and allegations but did not immediately receive a response. However, in a statement following García's sentencing, the church said, "We publicly manifest our support for the apostle of Jesus Christ. Our confidence remains intact in the full knowledge of his integrity, his conduct and his work. The apostle will continue ministering for the church."
Meanwhile, advocates continue to urge potential victims to come forward, fearing that congregants are being forced to stay quiet about abuse.
"They're no men of God. They don't believe in God. I'm here because I want to tell the members of La Luz del Mundo they're lying," a protester named Rachel said.
[ad_2]
File source