USA News
Families Gather at the 19th Annual Beyond Blindness Walk and Family Fair in Santa Ana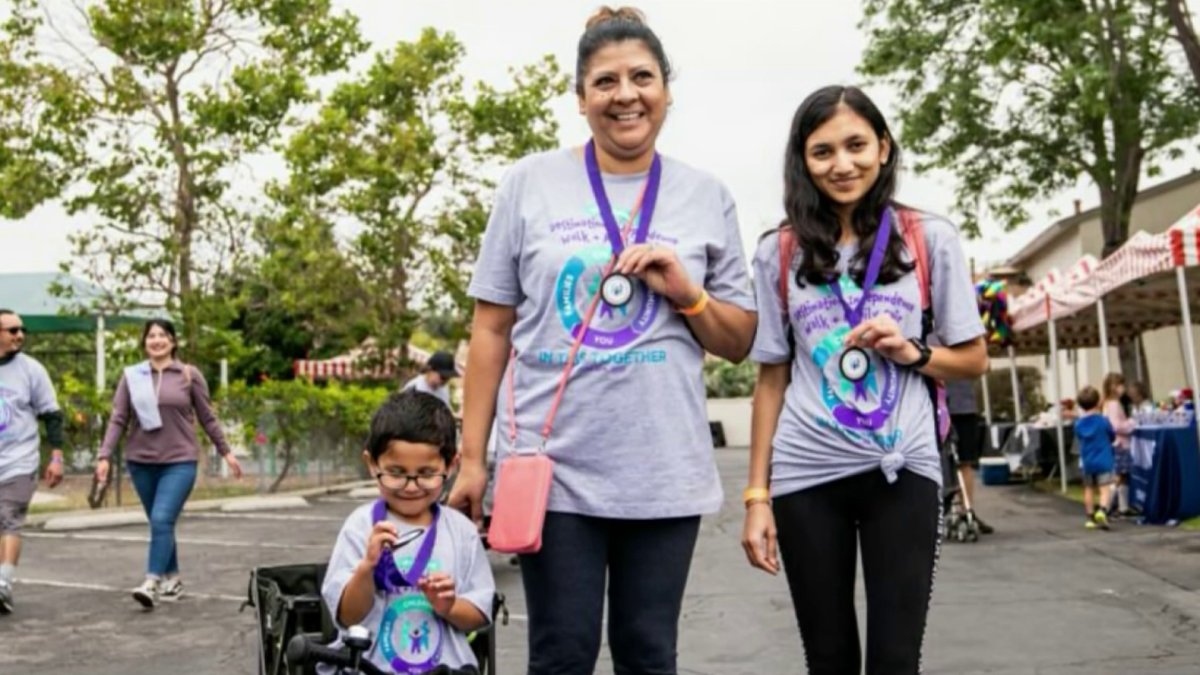 [ad_1]
Students part in the Beyond Blindness School got to celebrate their differences with a 5K and a family fair in Santa Ana.
Students, families and volunteers a part of the Beyond Blindness School were walking towards their mission to empower those with visual impairments and other disabilities.
Shannon Catheyfally and her family are one of the families at the destination 5K and family fair at the school.
"The community is so heartwarming and embraces everyone with a disability," Catheyfally said.
Her daughter Summer has peripheral blindness, cerebral palsy and holes in her heart. She says since she's been part of the community, Summer has thrived.
"It has made our life so much easier with the programs they have," Catheyfally said. "She had improved significantly before she couldn't walk but now she is a gait trainer which is amazing."
This is the goal of the nonprofit to help students like Summer. Bit volunteers like Bella Robbins are seeing a difference too.
"I have Morning Glory Syndrome, so I'm blind in my left eye," Robbins said. "I have never met anyone with a visual impairment and I felt alone when I came here it is this and it's really nice."
At the event students are able to enjoy interactive activities like jumping in the bouncy house and petting animals.
"We hear over and over from the parents that this gives them the opportunity for their kids to be their authentic self and there is no judgment or comments," said Angie Rowe, CEO of Beyond Blindness. "Kids are being kids regardless of their abilities."
[ad_2]
File source