USA News
Teen Faces Charge in Woodland Hills Metro Bus Driver Stabbing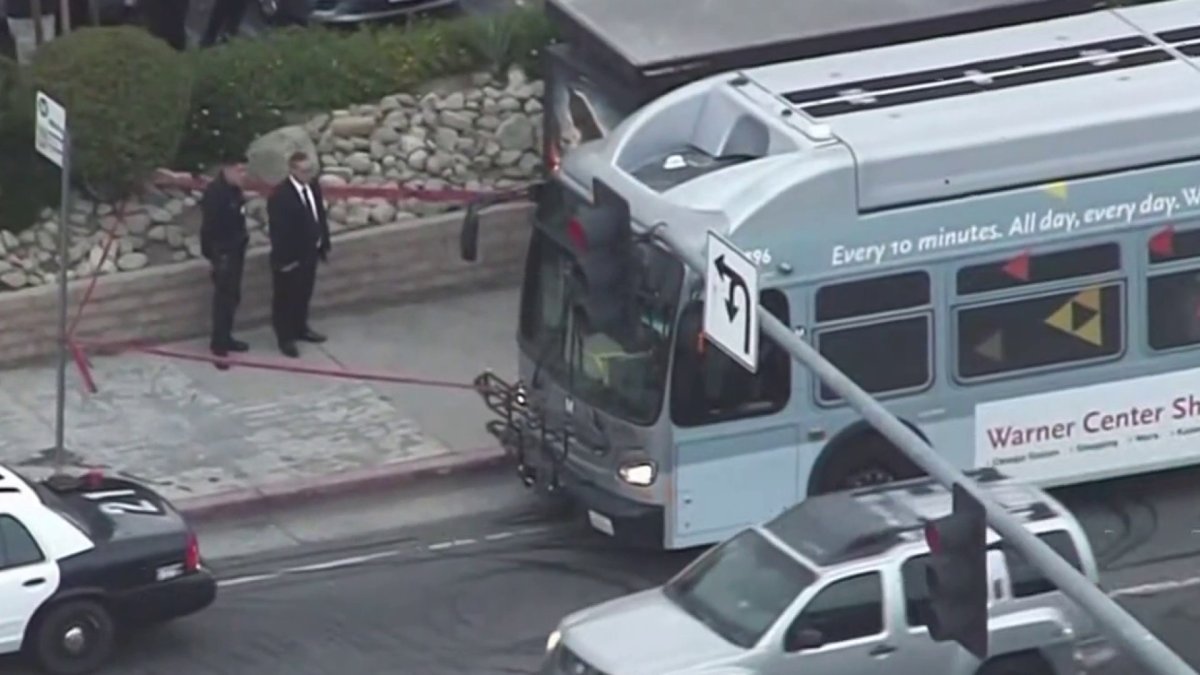 [ad_1]
A 17-year-old boy has been accused in a juvenile court petition with an allegation of attempted murder in the stabbing attack on an Los Angeles Metro bus driver in Woodland Hills last week, multiple law enforcement sources have told NBC4's I-Team.
The teenager was scheduled to make an initial appearance Wednesday morning at Sylmar Juvenile Court, but for unknown reasons he was not brought to the courtroom, the sources said.
The hearing was closed to the public. The teen's family was at the courthouse but through its attorney declined to comment or discuss the case.
The LA County District Attorney's Office, which filed the petition, declined to confirm the charge or discuss the case, citing privacy rules unique to juvenile court.
The LAPD said the teenager was arrested last Thursday at his home in the Woodland Hills area, less than a day after the 61-year-old driver was attacked during a stop Wednesday afternoon along Topanga Canyon Boulevard near Erwin Street.
The driver was stabbed in the chest, neck, and back, and LAPD Chief Michel Moore said the driver suffered critical injuries but was expected to recover.
Moore said the driver and the teen had an argument after the teenager boarded the bus, and that the bus driver stopped in order to try to call for help.
[ad_2]
File source